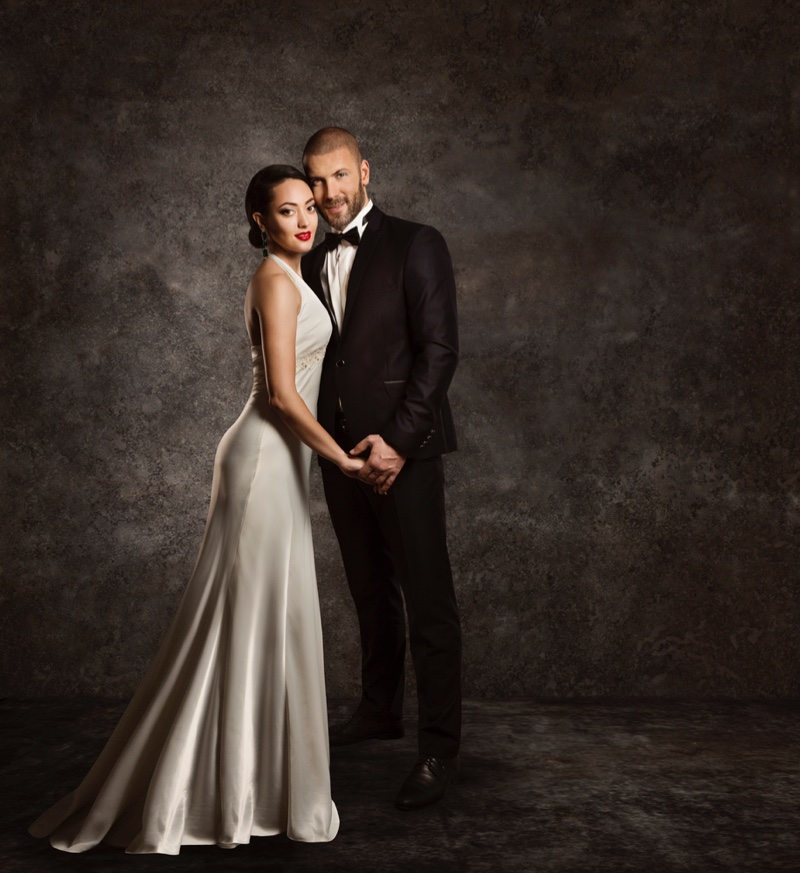 If you are attending a sophisticated formal event in the evening, then chances are you are going to a black-tie event. These parties are far from regular social gatherings and a well-polished dress style to go with.
What is a black-tie dress code?
Besides the white tie, a black-tie denotes the highest level of formal evening wear. It is very important to keep the attire simple and make sure that the outfit tailoring is perfected to skim your frame properly.
Jacket
If you are planning on checking out tux jackets, then go for the sleek, clean limes. Keep it minimalistic and ensure that you wear your tie appropriately. We would suggest that you go for the deep midnight blue tux as it has something alluring about it. Firstly, the colour does not date with time and secondly, it goes perfectly well with other skin tones which adds a subtle twist to the traditional style. Want to wear something resembling vintage? Go for the velvet dinner jacket along with a subtle black pair of trousers.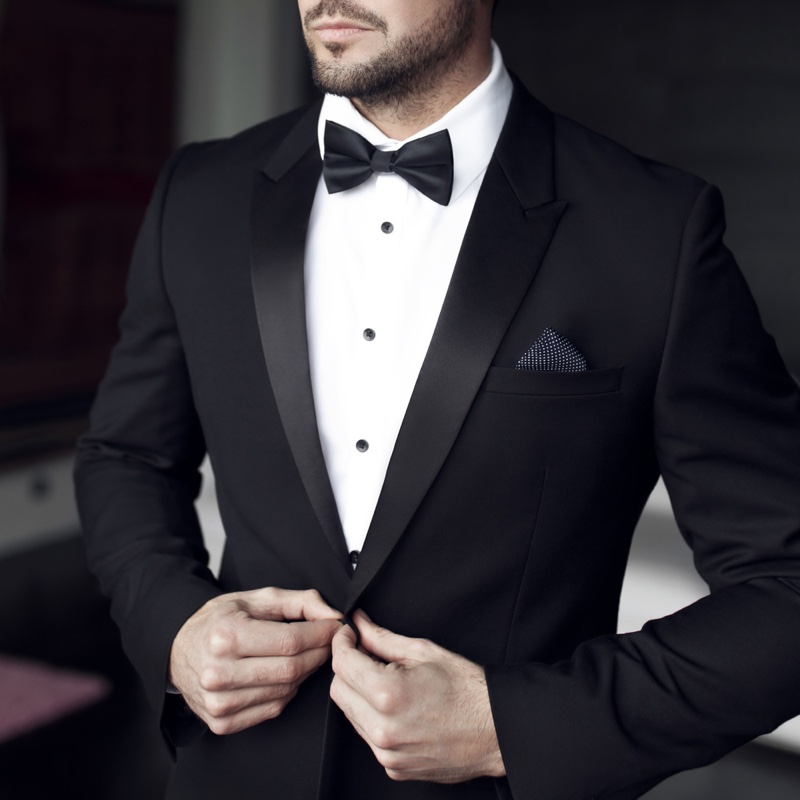 Lapel
You can go for the peak lapels if you want to enhance the broadness of your shoulder. Besides being well structured, the peak lapels are universally flattering and incredibly simplistic. Most of all, it works perfectly with a wide range of body heights and types.
If you are looking for something a little bit more stylish like the croupiers dealing chips in a pay by mobile casino, you should try out the shawl lapels.
Shirt
Just wear a simple white cotton dress such as a wingtip shirt. Accessorize yourself with cufflinks and button studs and your job is done. To dawn a modern approach, you can wear a pleated front, fold-down collared shirt with french cuffs.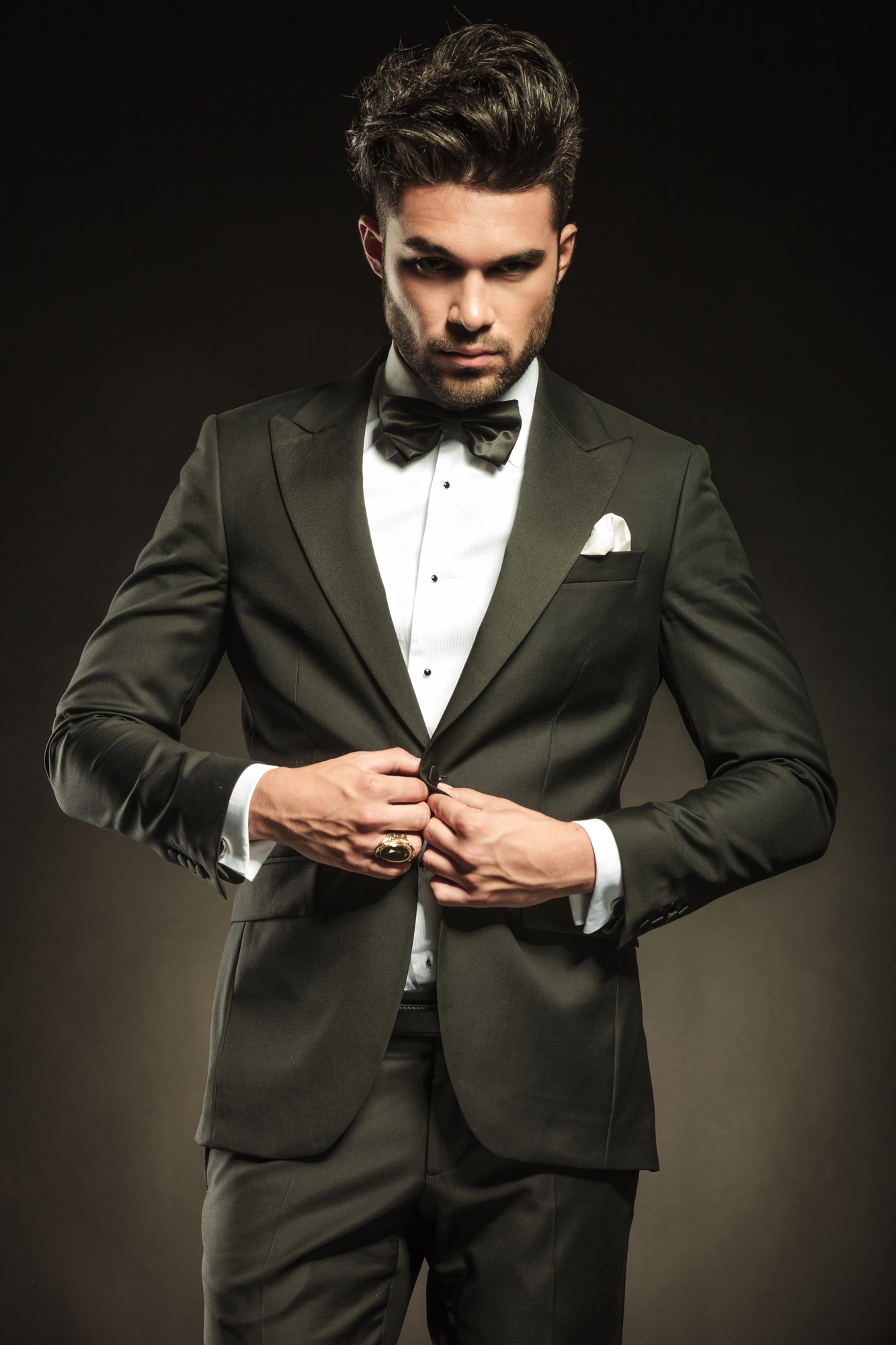 Neckwear
You must be already familiar with the classic black butterfly bow tie. No two ties are the same and if you want to nail that evening party, then you should go for a wider-than-usual butterfly or a diamond point style bow tie. As a beginner, you should focus on matching the bowtie material with the suit. We would suggest going for a matte-finish alternative to shinier silks or the Barathea silk which will not only enhance your overall game but also add a more traditional sharp look to your attire.
Trousers
Unless you are going for the velvet jacket, you should always try your best to use a trouser that is of the same material as your jacket.  Go for the normal hemmed bottoms alongside a single braid down the side with no turn-ups. If you are one of those people who love the contemporary style, then you can go for lower, slim-leg dinner trousers with stripes alongside the braids. Nowadays, people favour more flat fronts than pleats. Make sure that the side pockets fall in line with the braids or stripes as it looks much neater.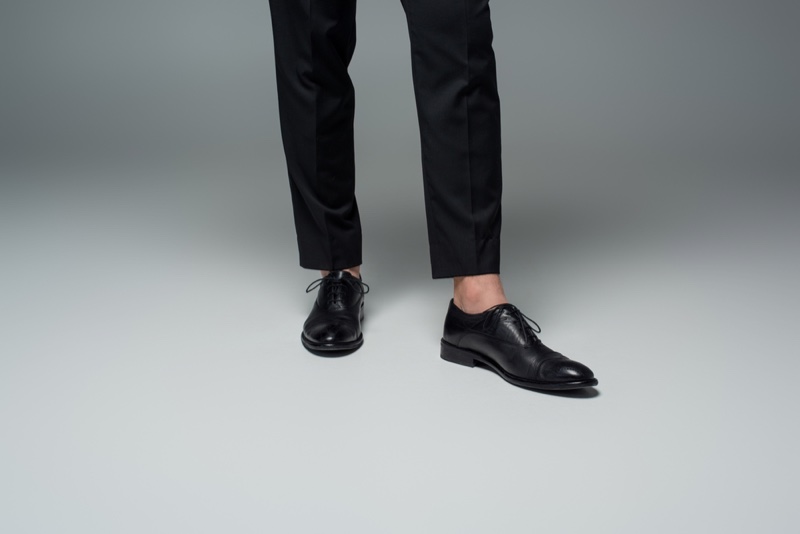 Shoes
So, you are going to an evening party and confused about what shoes to wear? If you want the classical look, then we would suggest that you go for a show with a satin or silk bow on the top. If you are going to pick out the popular choice, then a simple black patent leather lace-up works just fine!
Accessories
Go for a black waistcoat or black cummerbund. Make sure that the quality of the material matches the lapels and bowtie, as well as the pleats, are facing upwards. Both double, as well as single-breasted styles, are applicable for the waistcoats. We would suggest going for a silk scarf or a pocket square to maintain that timeless elegance of the formal black-tie attire.
Now, that you know what to wear for that evening occasion, why don't you try out our recommendations. We are sure that you will love it. And, don't forget to put on that James Bond persona to woo the ladies!