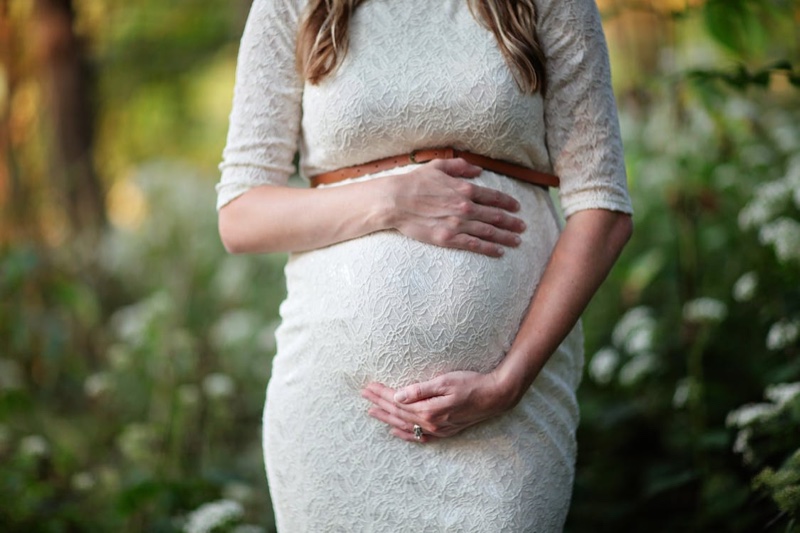 Searching through your closet to find something to wear during pregnancy can be daunting if you're unprepared. You want to look fashionable, but also you want to be comfortable. Stockpiling your closet with pregnancy pieces can be expensive. Still, you can have fun with fashion without dipping into funds you will need to raise the baby.
If you add these bump-friendly essentials to your wardrobe, you will save money and have stylish, comfy pieces to carry you through the entire pregnancy and beyond.
T-shirts
Flatter your bump with long, stretchy tees. Of all the pieces you will invest in, T-shirts offer the most value for the buck. Get a size or two up from your regular size, and you'll be able to wear them throughout the entire pregnancy.
Depending on your style, you can select from form-fitting and oversized tees. With scoop neck and V-neck options, you can style them a dozen ways. Pair them with jeans. Layer them with sweaters and blazers. Wear them with skirts. Opt for subtle shades like grey, black, white, and navy so you can coordinate them with other pieces in your maternity wardrobe.
Jeans
Reach for a pair of maternity jeans to run errands. As much as you're going to appreciate wearing long, stretchy tees, you're going to love the comfort a good pair of maternity jeans provides.
Whether straight leg, boot cut, flared, or skinny these super-comfy pants make the inevitable body changes bearable. As your baby grows, the elastic panels stretch, so you can slip them on and off with ease. Choices include full tummy panels that help support the lower back, as well as discreet side panels that offer a gentle hug to a growing tummy.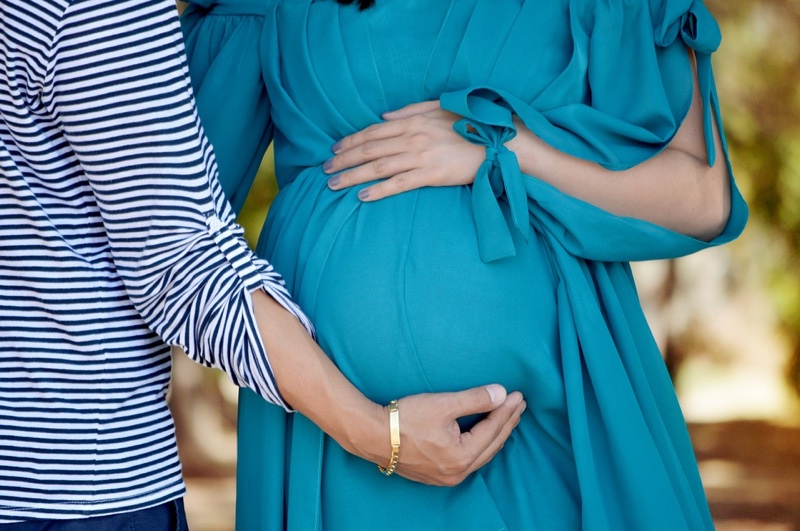 Loose Dresses
Slip on a loose maternity dress on when you are running behind schedule. Choose swing, shift, maxi, and empire-waist dresses without buttons or zippers so you can wear them in the first, second, and third trimester. Plus, they are easy to put on and allow you to move freely throughout the day.
Both casual and dressy styles are available. You will get the most wear out of dresses made from simple patterns and solid colors. And the best part is, you can switch up your accessories and transition from day to night without anyone noticing.
Tunics
Get high return with little effort when you grab these long tops. From boho styles to turtlenecks, you will find a range of styles. Not only do they flatter the figure, they give your tummy room to breathe.
Magical versatility allows you to create dozens of fashionable looks for a subtle silhouette. Tunics are perfect for days when you're feeling blah but need to pull a look together for a meeting or brunch with friends. Pair them with jeans. Style them with skirts. Wear them with leggings.
Flats
Replace heels with flat shoes. Since comfort is of the utmost importance during pregnancy, you need to treat your feet with care. Naturally, it makes sense to wear flats. Not only are they more comfortable to walk in, but also you can wear them with office attire, dressy garments, and jeans.
Choose from slip-ons, loafers, sneakers, and ballet flats. Just make sure the shoes have arch support. Also, get the next size if you are concerned about your feet swelling. Consider buying at least two pairs. Neutral colors will go with more clothes in your wardrobe, but bold colors will jazz up an outfit.