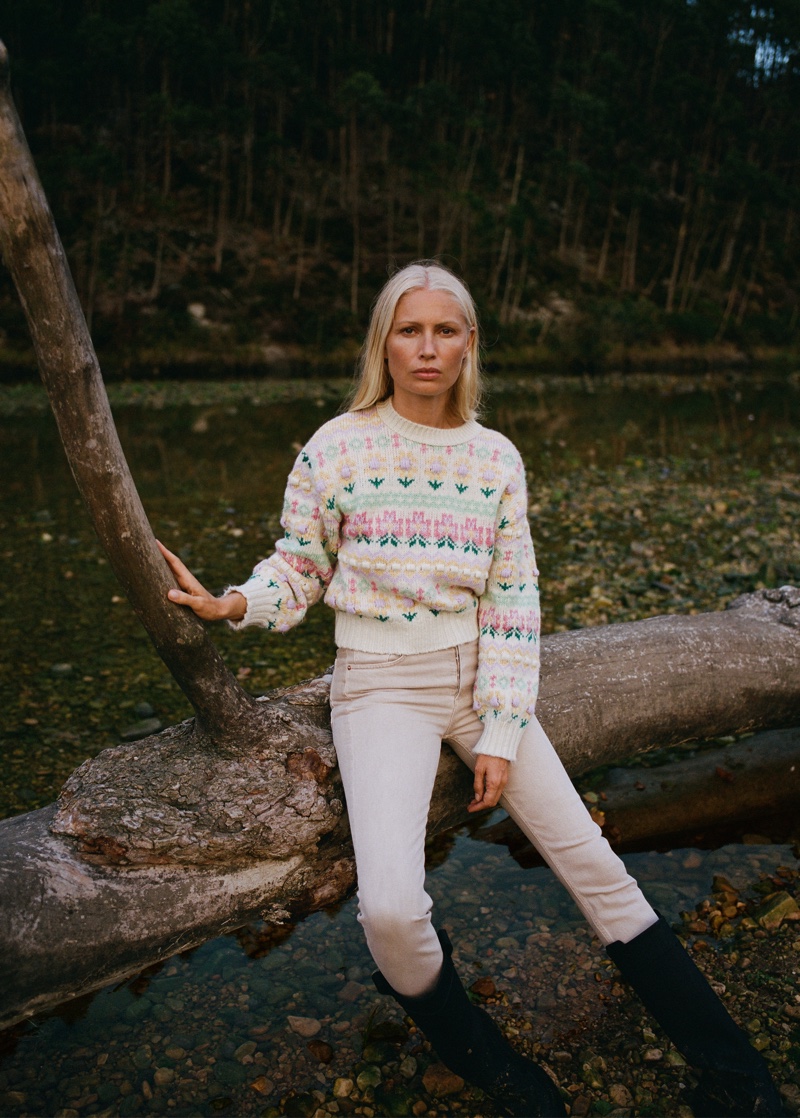 Spanish fashion brand Mango heads to the outdoors with its fall-winter 2021 trend guide called Far From the Crowd. Starring model Kirsty Hume, a fashion shoot showcases autumn layers, including quilted jackets, long-sleeve dresses, and fluffy sweaters. A color palette embraces neutral hues such as khaki green, ivory white, and rustic beige.
Kirsty poses with horses while exploring the countryside. For accessories, crossbody bags with metal hardware details stand out. The Mango woman also wears pull-on boots and glossy loafers, perfect for the cold-weather season.
Related: Devyn, Gigi, Julia Pose for Mango 'Family Portraits' Fall 2021 Campaign
"Mango's new collection combines comfort with the casual, bucolic feel of the English countryside, looking like something out of a classic novel. Forest air is great for clearing the mind, but it may get you a little chilly. Better go prepared with pieces and accessories to face the beginning of autumn," the brand shares.
Mango Fall 2021 Outdoor Style Guide