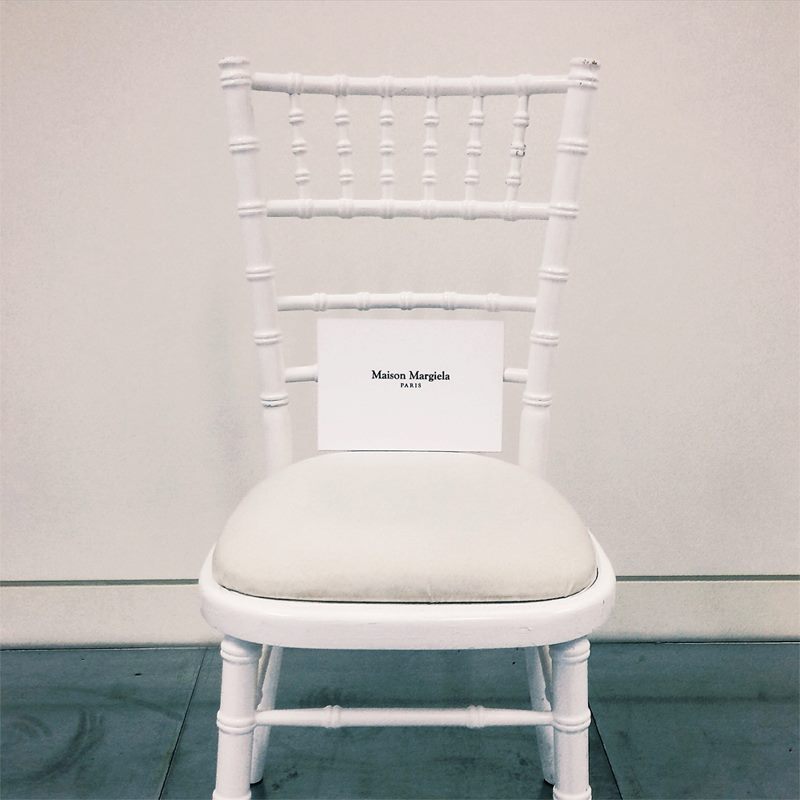 Amid John Galliano's return to designing yesterday with his debut couture collection for Maison Martin Margiela, there was another major event for the brand. Much like Saint Laurent dropped the Yves three years ago, Margiela will from now on be referenced as Maison Margiela—removing the first name of the house's founder.
The New York Times' Vanessa Friedman writes that a company spokesman said the name change "reflects the evolution of the house." Friedman adds, "My guess is: new leader, new name." Unlike Saint Laurent, Margiela has made no official announcement save for the press release which read Maison Margiela Artisanal Couture, and an image of the show invitation (pictured above) that reads Maison Margiela Paris. The name change will slowly occur in the next upcoming months.
What do you think of the name change? Does it matter?
Image via Maison Margiela's Facebook