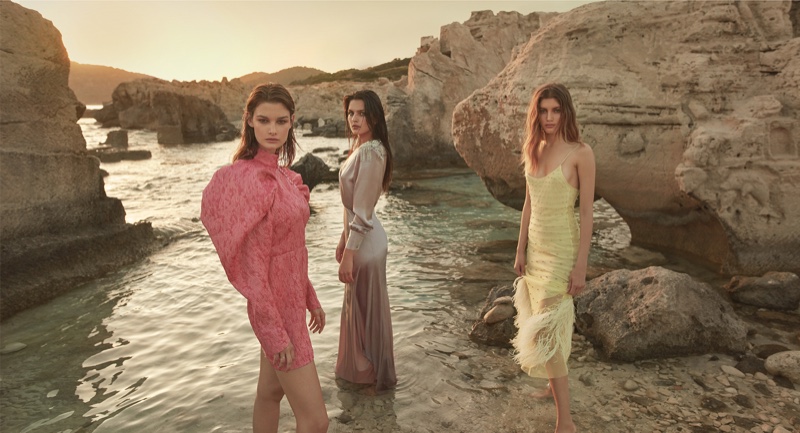 1929 in Florence, Italy. Incomes a young, wondrous, newly married French fashion fanatic named Luisa Jaquin. One year later, she opened up what began as a hat store on Via Roma, right in the center of Florence. With sweeping views of the Duomo, a location that attracted the rich and royal from all over the world, Luisaviaroma got its reputation, and grew. Fast forward 90 years later to today, 2019. The store is still a beacon of light for Florentines- a place where vanguard designers meet mega brands in one of the most welcoming and creative store environments in the world. Luisa's vision for innovation continued and Luisaviaroma (LVR) built one of the most successful e-commerces in fashion, offering their site in several languages, currencies, and thousands, upon thousands of beautiful, hand sourced pieces from brands all over the world. To honor these 90 years of newness and immense creativity, LVR decided to collaborate with the most desired brands on the planet to produce a once-in-a-lifetime capsule collection. 
Attico
A relatively newcomer to fashion, but one of the fastest growing, Luisaviaroma developed an all pink collection. Not just is the color of the collection the main feature, the material is an innovative light pink metallic that can easily be styled all together, or with more subdued pieces. Show your true, extra self in the Attico x Luisaviaroma.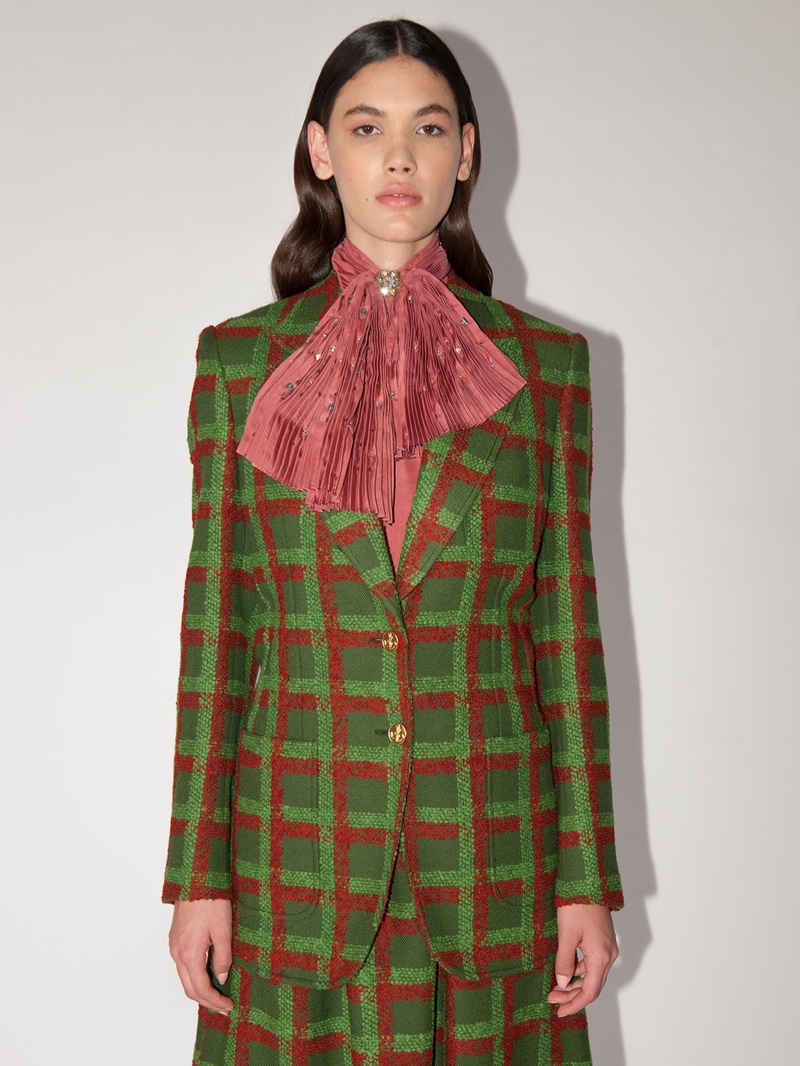 Gucci
Taking inspiration from retro dressing codes, Alessandro Michele and Luisaviaroma collaborated to produce a vintage inspired dream. With both Gucci and LVR originating in Florence, you can feel the Tuscan vibe in every detail in the collection. Featuring velvet suits, pussy-bow blouses galore, penny loafers with the iconic horse-buckle, this collection perfectly blends the two entities and their Florentine roots of classicism with a twist, together. 
Off-White
For those who want a bit more street ease and edge, Luisaviaroma didn't forget about you with their collab with Virgil Abloh's Off-White. The collection was inspired by the iconic symbol of Florence, the Duomo of Santa Maria del Fiore. The colors bring life to the garment, along with the person wearing them in a declaration of love to the renaissance, distinct structure of Florence, with a hint of contemporary modernity.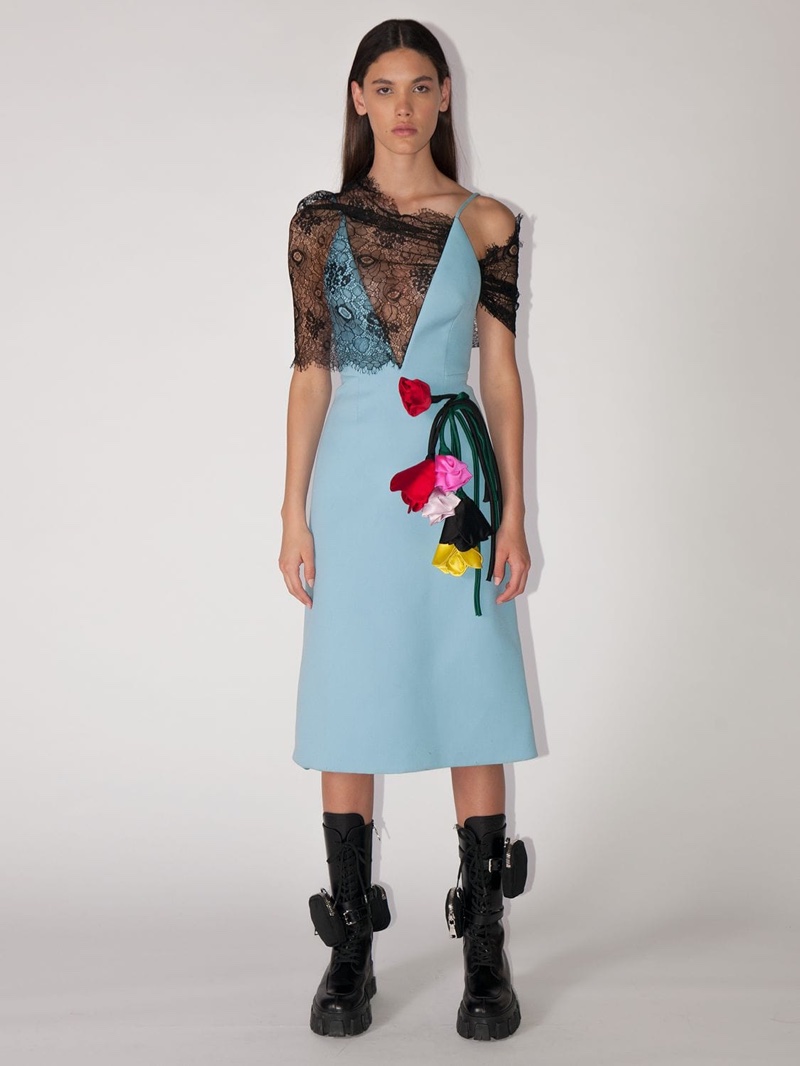 Prada
Few things are more iconic than a Prada bag or a signature nylon backpack. Luisaviaroma collaborated with Prada to create 6 distinct bags, in colorways and designs never seen before. Taking inspiration from the original Sidonie bag and Nylon backpack, they were tweaked a bit with extra design features and were redone in fun colorways from pink and red, to greens, and a classic black.
MaxMara
Considered by critics one of the best collab's seen in years, Luisaviaroma x MaxMara created total looks, yes including the iconic teddy bear coats, in 3 beautiful jewel tones never done before by MaxMara. The collection included the highest quality alpaca teddy bear coats, mohair bouclé skirts, and cozy turtleneck sweaters in a deep red, subdued orange, and magnetic magenta.
Luisaviaroma continues to surprise the public with new collaborations every couple weeks for its 90th anniversary. Their activities for their 90th anniversary made history, as no other fashion entity has done this many collaborations in such a short amount of time, moreover online. Falling in love is only a short click away. Begin building yourself and your fashion dreams, just like how Luisa built luisaviaroma.