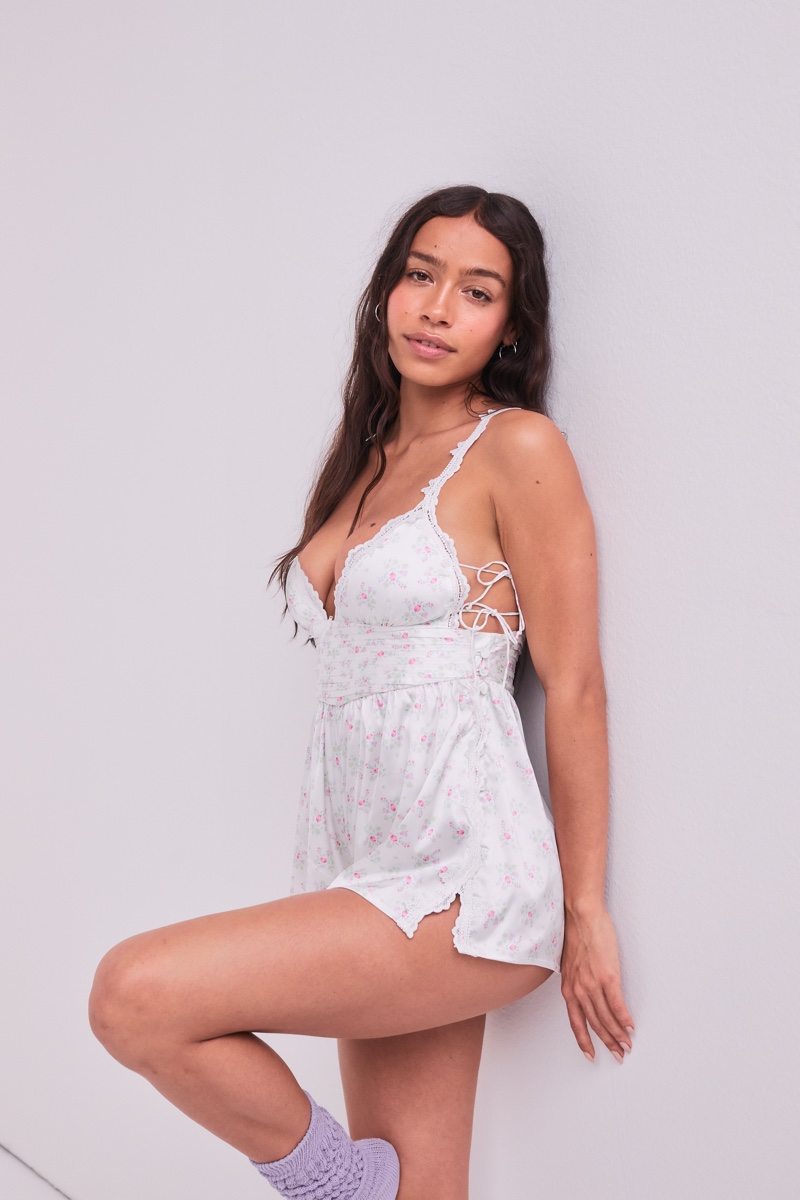 For Love & Lemons and Victoria's Secret unveils its high summer 2021 collaboration full of embellished lingerie. Modeled by Zahara Davis, the collection focuses on eyelet bras, lace-adorned bustiers, and floral embroidered thongs. A color palette of pastels includes shades of sky blue, bubble gum pink, and ivory white.
The collaboration also includes pieces that one can wear outside. Frilled socks and sheer hosiery accessorize the intimate looks. The Daisy cropped cardigan and short tank offer the perfect designs for covering up.
Related: Julia Banas Blooms in FL&L x Victoria's Secret Summer 2021 Campaign
"For Love & Lemons founders Laura Hall & Gillian Rose Kern met when they were both 11 years old at a lemonade stand in their hometown of Jackson, Wyoming—embarking on a creative partnership that would pave the way for what has become one of fashion's most dreamy, romantic brands," a press release states about FL&L.
For Love & Lemons x Victoria's Secret Summer 2021 Lingerie Collection