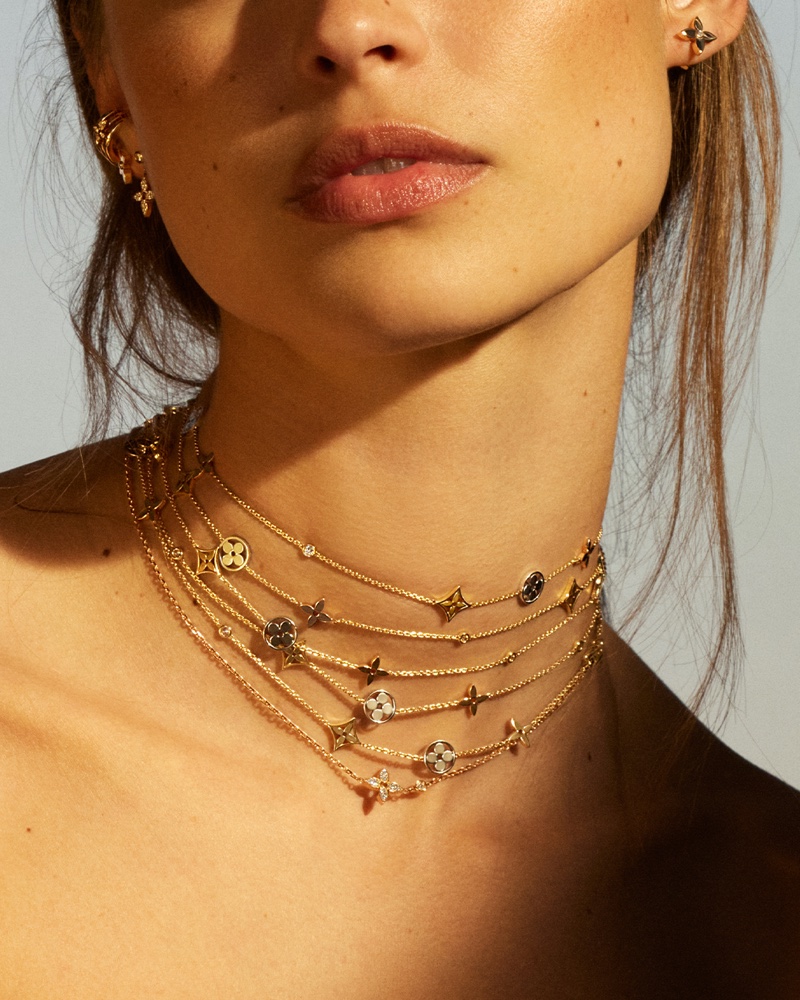 The new Idylle Blossom collection from Louis Vuitton fine jewelry pays homage to the house's iconic Monogram Flower. Models Birgit Kos and Blesnya Minher appear in the campaign images, which are bathed in warm light. Earrings, rings, bracelets, and necklaces adorned with diamonds and gold are among the pieces on display. The jewelry pieces are embellished with motifs from the house as well as the LV initials.
Louis Vuitton Idylle Blossom Jewelry Campaign
The signature Idylle Blossom ring, in particular, is made up of three different shades of gold, giving it a vibrant appearance. In addition to images, Birgit and Blesyna appear in a short film that includes the song "summer dreams watch over me." Earlier this year, Louis Vuitton also launched its Bravery Chapter II collection of high jewelry.
Related: Louis Vuitton Embraces Sunny Style With Spring in the City Collection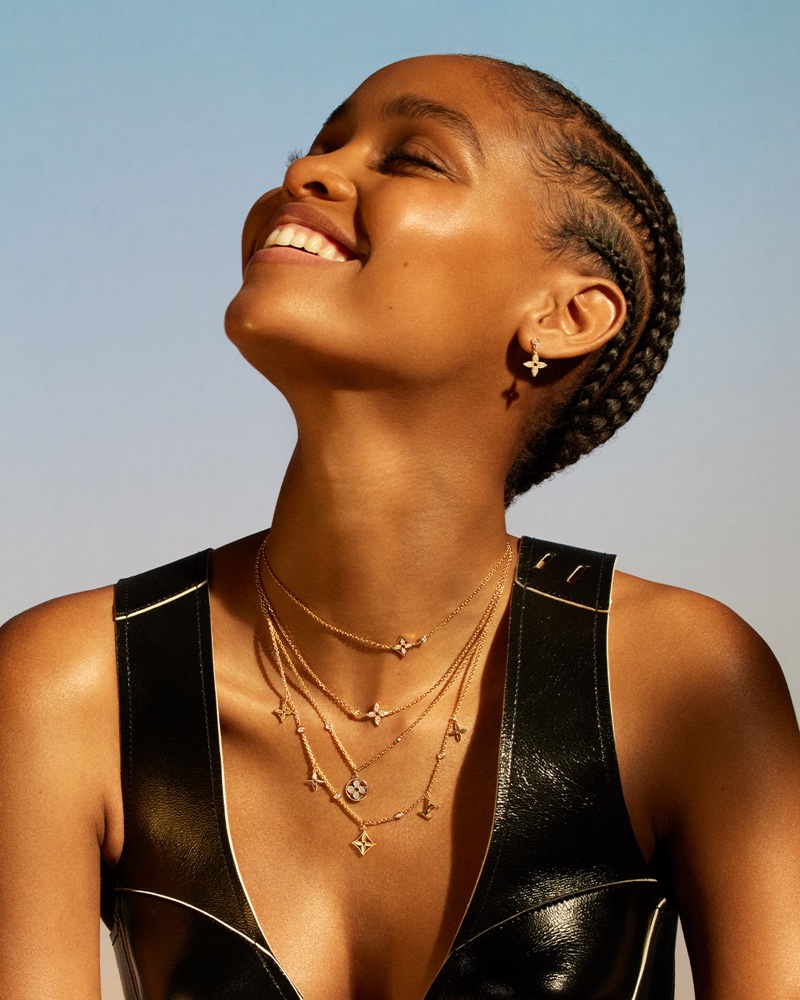 Louis Vuitton's Idylle Blossom Fine Jewelry Collection celebrates the iconic Monogram Flower, a true embodiment of the Maison's heritage and savoir-faire. In addition to the collection's emblematic pieces, new playful essentials are introduced this season, from pavé pendants, earrings and rings to those adorned with diamonds. Worn together, stacked, layered or alone, each piece yields a contemporary yet refined elegance, rendering these creations undeniably feminine.

Louis Vuitton