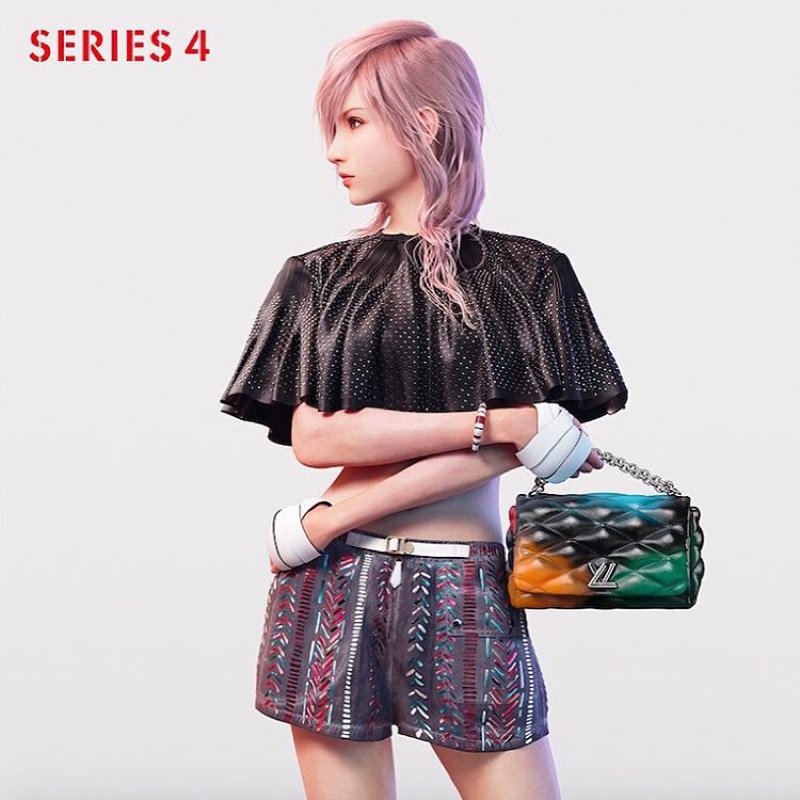 After three seasons of fairly traditional campaigns, Louis Vuitton's Nicolas Ghesquière goes in an unexpected direction for the brand's spring 2016 advertisements. The French designer chose Lightning, a character from the video game series 'Final Fantasy'. Working with video game artist Tesuya Normura of Square Enix, the pink-haired heroine wears looks from the latest collection including bags and crop tops.
Related: Could Avatars Replace Models in the Near Future?
Ghesquière shared a preview of the campaign on his official Instagram with little comment. There is no word on whether we will see real models in other campaign images, but these teasers certainly know how to grab one's attention.