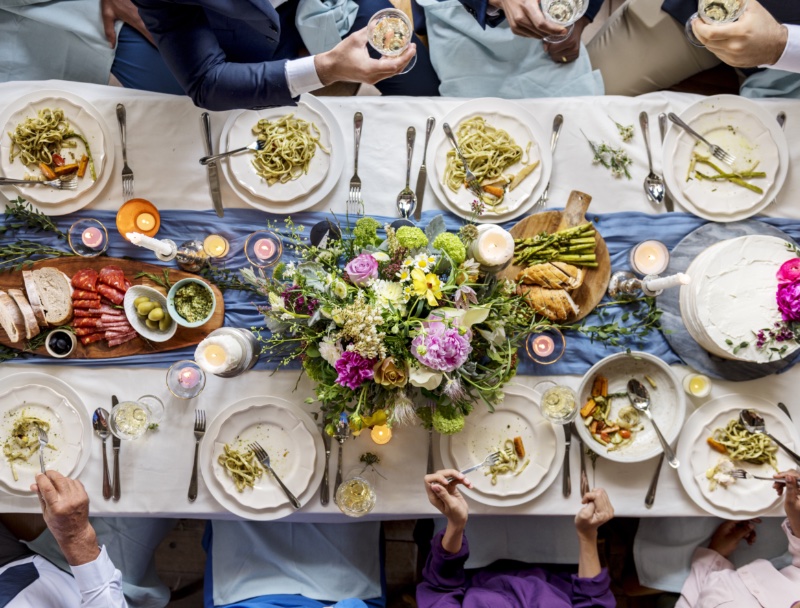 How are luxury fashion and linen table settings connected? Women's clothing and linens used to set the table often share similarities in color, patterns, and texture. Moreover, they may be inspired by current trends, cultural heritage, or traditions. Ultimately, the artful combination of both can create unique expressions that reflect your style.
Creating a beautiful tablescape for entertaining guests is an art form. While it may seem daunting, you can easily elevate your table-setting game with the proper guidance and resources. With fashion-forward linens as the centerpiece of your design scheme, you can create a stylish and inviting atmosphere that will impress even the most discerning dinner guest.
From coordinating colors to bold patterns and textures, styling your table with fashionable linens is easy when you know what elements to consider. Here's our guide to help you create a stunning tablescape that will make any gathering unforgettable:
A Tablecloth Will Anchor the Look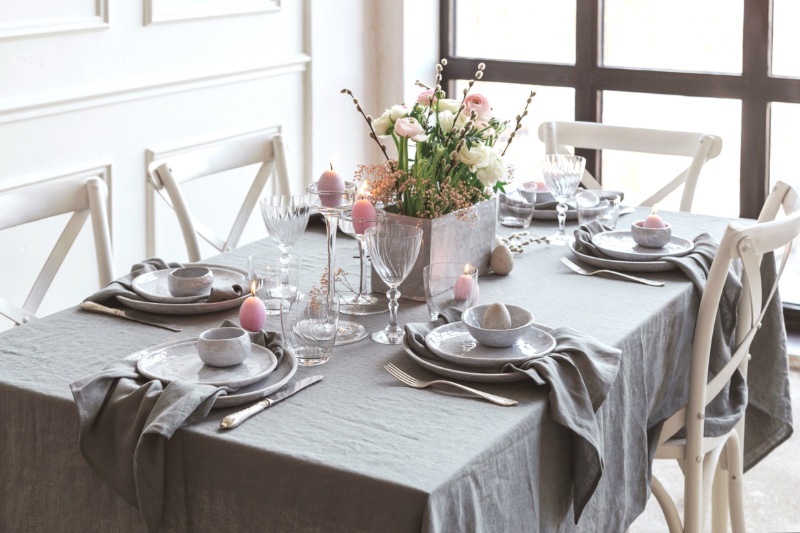 A tablecloth is an essential addition if you favor the timeless appearance of classic table settings. This will anchor the entire design and allow you to build upon it. If you want the tablecloth to be versatile, choose a neutral color. You may transform your table entirely with the items and details you pair it with. Neutral hues like white, cream, and beige are exceptionally flexible and will make a remarkably chic look.
Napkins Should Always Be Linen
Forgo paper napkins and instead opt for linen when decorating your dining room—it's the go-to choice of home décor magazines! Linen napkins provide elegance, sophistication, and style to any table setup. Don't get caught up in older trends—ditching paper napkins are an easy first step towards achieving a modern look.
From the splendor of colors and patterns to the broad selection of textures and styles, linen napkins are an exquisite addition to any tabletop setting. Start your collection today so you can easily switch between luxurious linens for different occasions or holidays throughout the year.
Instead of settling for basic napkin folding, why not explore tutorials on more elaborate folds? Even better yet, liven up your table with decorative napkin rings—they are both easy to use and add a touch of sophistication.
What About a Table Runner?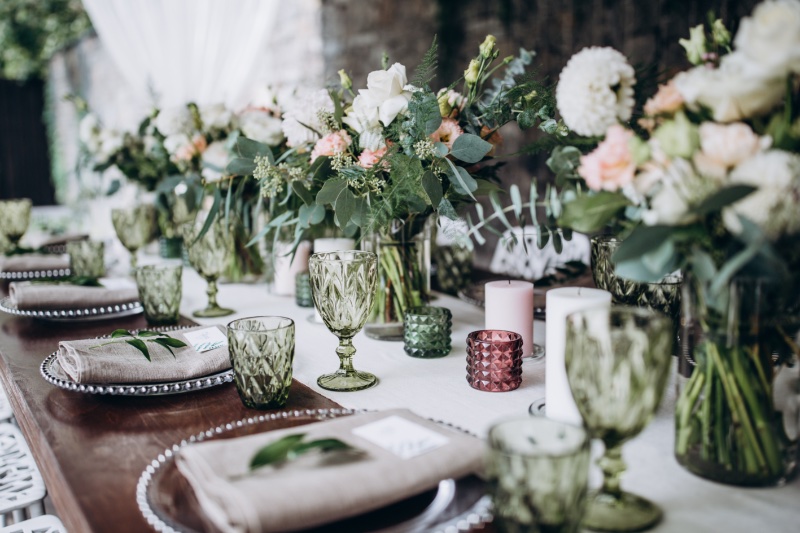 If you aren't convinced that a tablecloth is a right choice, maybe it's too traditional or doesn't fit your table correctly, then why not opt for a beautiful and sophisticated table runner instead? For a neat appearance, choose either runners or tablecloths—not both. Too many elements can make the table look cluttered and overwhelming.
Collecting seasonal table runners is just as important as luxury linen napkins when perfecting the look of your tablescape. Seek out sets of matching placemats and runners to create a cohesive theme with each gathering.
Any Linen Should Be High-Quality
Lastly, luxury linen should be visually and physically durable to ensure it lasts many years. Its luxurious quality should provide a beautiful look and feel that will make your home attractive and inviting. You can add a touch of sophistication by shopping at a linen shop.
When you explore the delicate linens at high-end stores, you'll notice that each piece is crafted with expert precision. These pieces boast unique patterns and meticulous stitching, which aren't in mass-produced versions made from poor fabrics.
Final Words
By taking the time to select fashion-forward linens for your table, you can successfully elevate any gathering. Mix and match colors and patterns, adding texture where needed. With the right items, you'll create a unique tablescape that will make each dinner party unforgettable. Go ahead—shine some light on your entertaining skills.
You've given your table a luxurious makeover, so why not celebrate with the people you care about and treat them to a delicious dinner? All left is for you to invite your loved ones over and serve some delectable dishes.