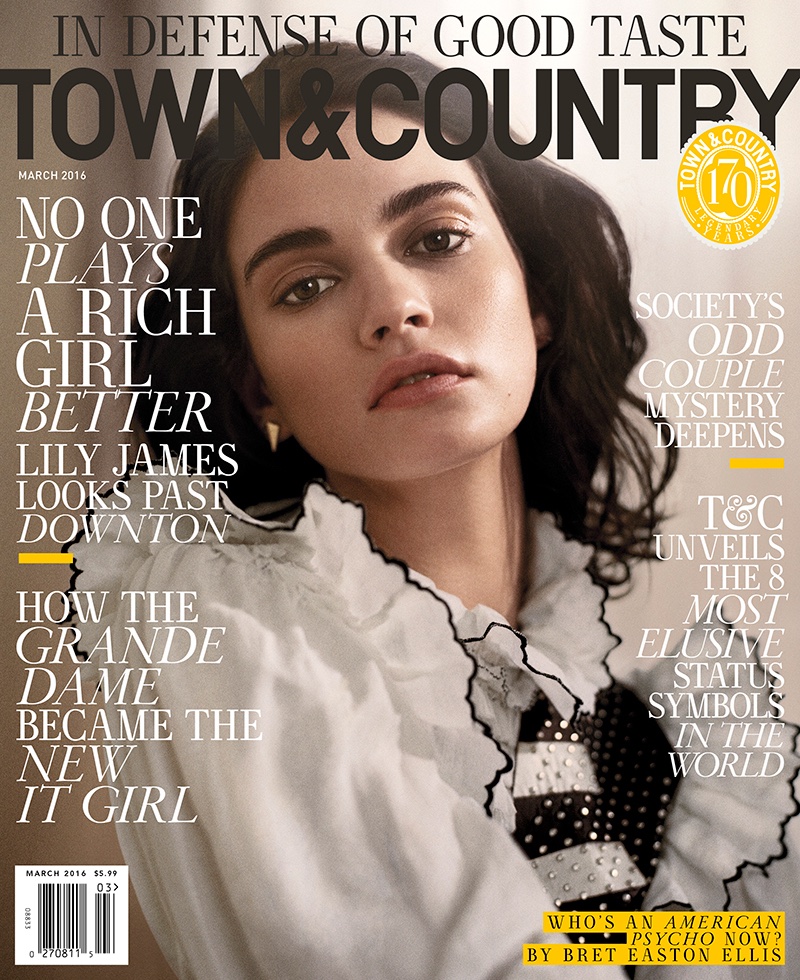 British actress Lily James graces the March 2016 cover of Town & Country Magazine, looking stunning in a Louis Vuitton dress and vest with Jelena Behrend earrings. Photographed by Vincent Peters, the star poses topless in one image and wears an Etro dress in another. In her interview, Lily talks about being a feminist and getting taking advantage of in the industry.
"I realized really early on [in my career], especially because I'm young, that people will take advantage. I'm very open, and I stupidly thought that people would be open and fair with me, but they're not. I sort of found out the hard way. Of course [I'm a feminist]. I don't even understand that question."
Related: See Lily James' Magical 'Cinderella' Costumes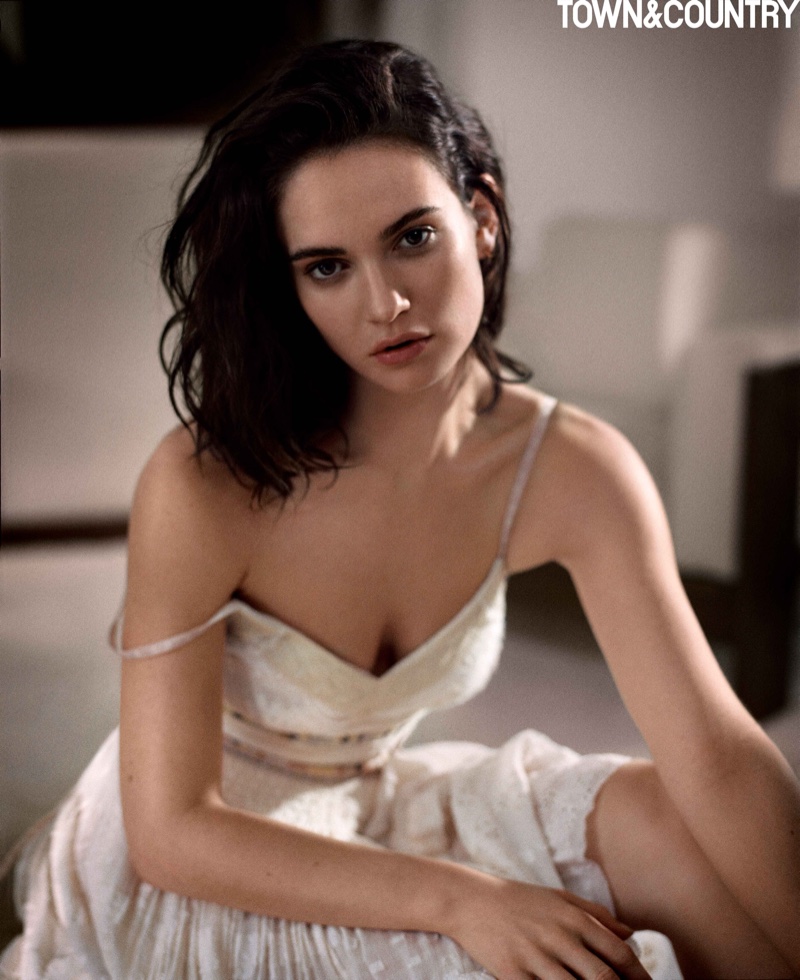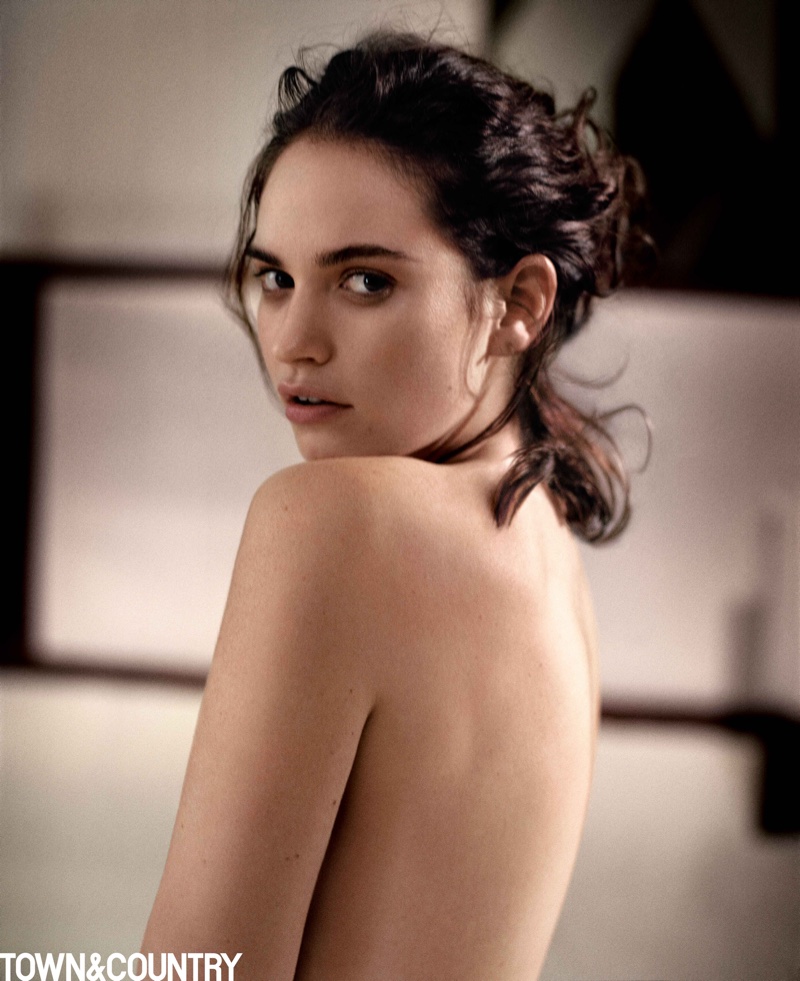 Lily James – Pride + Prejudice + Zombies London Premiere
The British actress also recently stepped out to attend the London premiere of her new film 'Pride + Prejudice + Zombies'. Lily opted to wear a striped Erdem crop top and matching skirt. The 'Downton Abbey' star paired the look with an elegant updo and smokey eyeshadow.