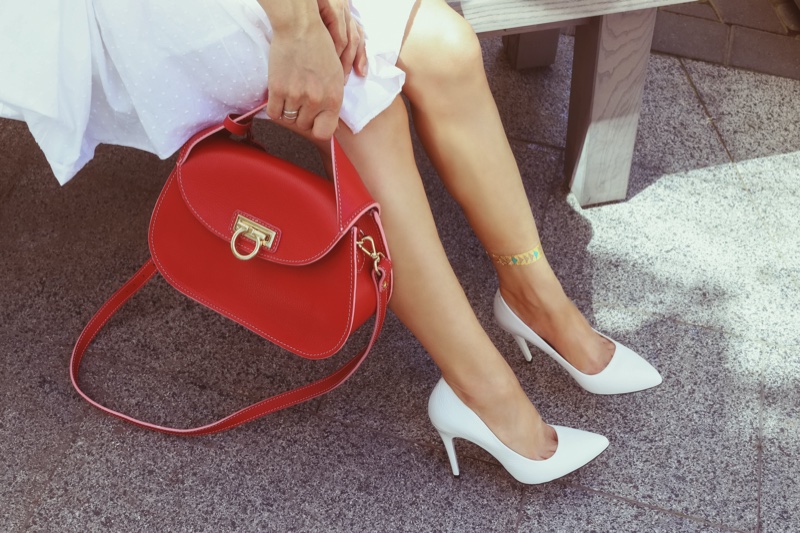 Stylish accessories lend the perfect touch to a polished ensemble. Leather is an evergreen material that has stayed iconic through the decades, boasting a plethora of colors, textures, and designs catered to any personal style. Women's leather accessories add chic sophistication to your wardrobe while remaining highly durable and cost-effective.
Not only will you look stylish in them right away, but they are designed with long-term wearability in mind – so get ready for years of luxury fashion. Read on for our choice of the best leather accessories for women to complete your look.
Leather Handbag
With a wide variety of shapes, sizes, and colors to choose from, you can find a leather handbag that perfectly reflects your individual style. Not only does it lend an aura of elegance to any ensemble, but its tough construction also makes it the ideal lifetime companion for all occasions!
Leather handbags require minimal effort to maintain, keeping them always looking sleek. From classic black and brown bags or bold colors that demonstrate your personality, these fashion accessories are ideal for any woman's wardrobe.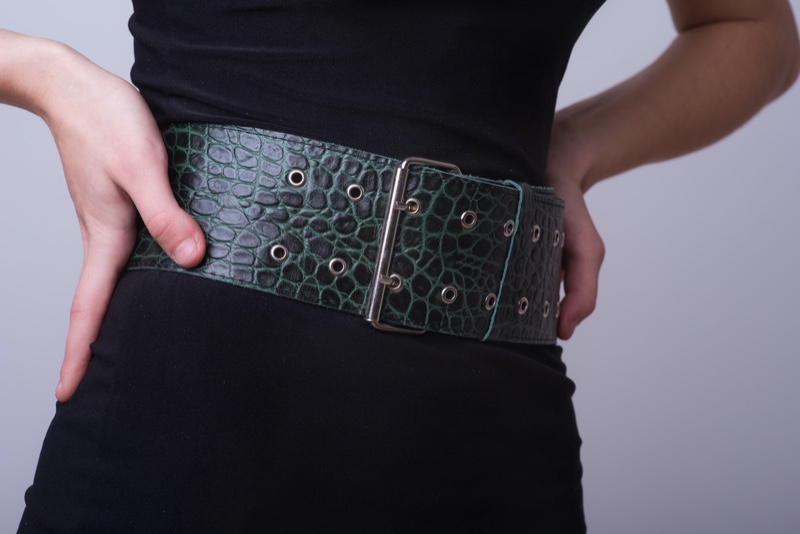 Leather Belt
Whether you're looking for a thin black belt to pair with a dress or a wider brown belt to add a western flare to jeans and a blouse, a leather belt can instantly upgrade any look.
These belts are also excellent for cinching in a loose dress or top, creating a flattering silhouette. Invest in a quality leather belt you can wear season after season, and you'll get your money's worth.
Leather Gloves
These accessories offer a sense of timeless elegance while providing warmth in colder climates. Make a statement with these timeless pieces of apparel that found popularity in the 1930s; choose from classic black or go wild with daring prints and hues. They can dress up even the most casual outfits and provide a touch of class to more formal attire.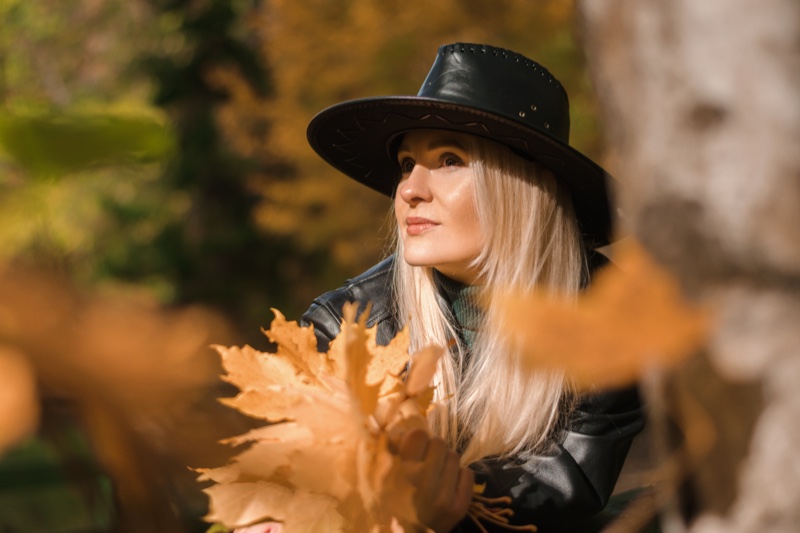 Leather Hat
They are stylish and timeless and protect from the sun and wind, making them both practical and fashionable. The classic look of a leather hat always goes in style, and you can accessorize it with various scarves and other women's leather accessories. It looks excellent for cold months like the fall and winter seasons.
Leather Scarf
Leather scarves are a timeless and versatile accessory that looks good in any woman's wardrobe. They lend an air of sophistication to any ensemble while also providing necessary warmth during colder months. Wearing a leather scarf is an easy way to instantly elevate your look, whether it's business casual or more formal attire.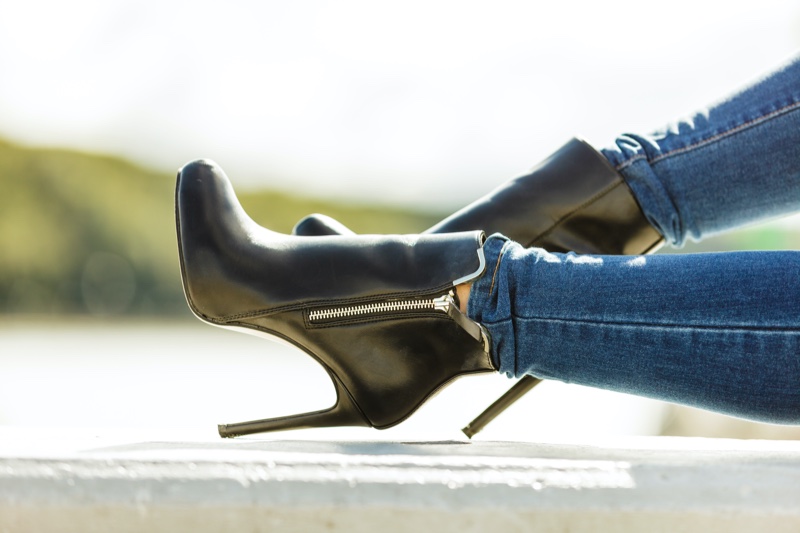 Leather Boots
They come in all styles, from ankle boots to thigh-high boots. Leather boots can be dressed up or down, depending on the occasion. Not only do leather boots look great, but they're also very comfortable, durable, and can last for a long time if properly cared for.
Whether you're looking for a classic black boot to pair with your favorite jeans or a bold boot that will add a pop of color to an all-black outfit, leather boots are the perfect accessory to complete any look.
Leather Jacket
A leather jacket is ideal for layering over a dress or blouse and jeans. There are also so many different styles available, from the cut to the color. Choose from a moto, aviator, or trend style. A classic biker jacket adds edge to a flouncy sundress and heels, while a suede moto jacket adds a touch of femininity to ripped jeans and a chunky sweater.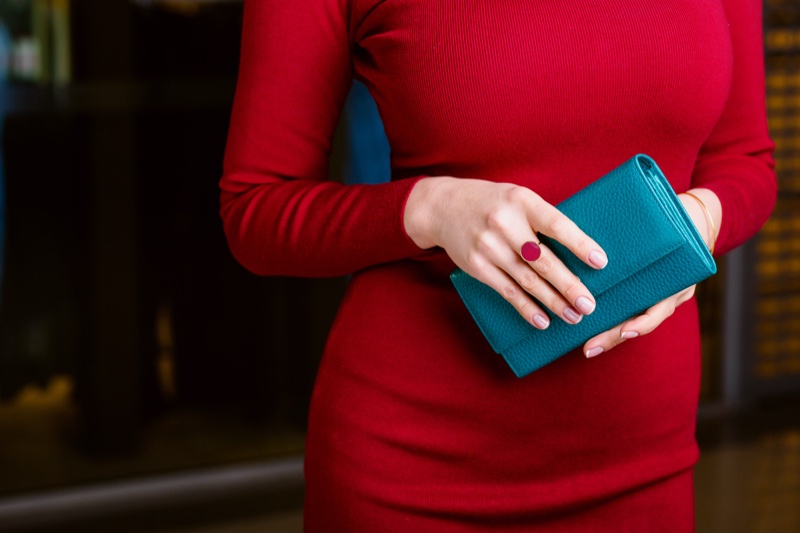 Leather Wallet
With a wide variety, you can pick a style that fits your taste, lifestyle, and budget. From compact coin purses to large, structured wallets, leather wallets come in so many different designs. Pulling out a stylish leather wallet from your bag can make people pause to compliment it.
Conclusion: Leather Accessories
Leather accessories are a great way to spruce up any outfit. They can be functional and stylish and come in various colors, styles, and textures.
Whether you're looking for a timeless leather bag, a trendy leather jacket, or a statement pair of leather boots, there is an accessory for every style and budget. With many options available, leather accessories are a must-have for any modern woman.