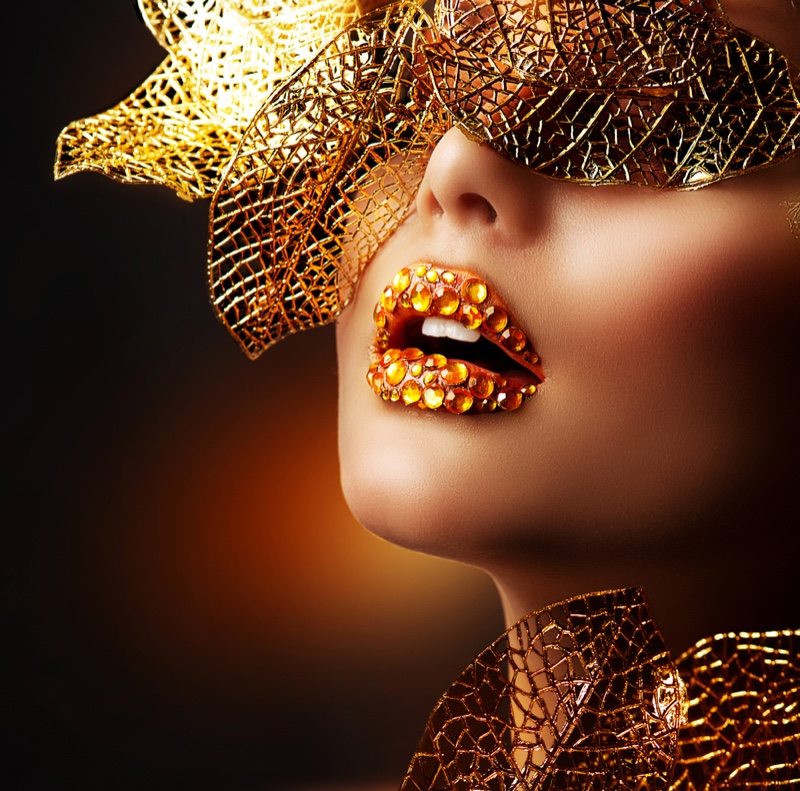 If you've imagined yourself working with the extraordinary rather than the ordinary, chances are you've entertained the idea of working in television or film. Have you ever stopped to wonder why this dream has failed to materialize? Is it because you simply didn't know where or how to direct your creative energy? The truth is, these are both valid questions anyone contemplating a new career should ask themselves, even though there might not be an easy path to an answer. If you're serious about a creative career in Hollywood or Hollywood North, you'll certainly benefit from finding the answers to the following questions.
What is Special Effects Makeup?
For many, special effects (SFX) makeup conjures images of fantastical beasts, visitors from another realm or creatures of legend. While it's true that these sorts of characters are brought to life using SFX makeup, they're hardly the only applications. SFX makeup can be used to alter an actor's appearance to more closely resemble a well-known literary character through the use of prosthetics, or simply help morph an actor's appearance to achieve an aesthetic that goes with the physical set or emotional theme of a production.
In short, SFX makeup plays an important role in the gore borne by Hollywood, but it has  many more applications than creating monsters or victims.
What Does a Special Effects Makeup Artist Do?
A skilled SFX artist is a master of using cosmetic products and prosthetics to create wounds, lesions, cuts, blood, physical abnormalities, mutations, alien species and much more. SFX artists help bring to life creatures and characters that simply don't exist in the physical world, and will often work with a team of other creatives to ensure the finished product meets all the requirements of a project brief or other collaboration. A SFX artist must be familiar with colour theory, human and animal anatomy (even the most fantastical creatures are based on some reality) and how to create realistic molds for prosthetics. They are essential to a character's development and need to be able to apply makeup consistently each day during production to ensure consistency.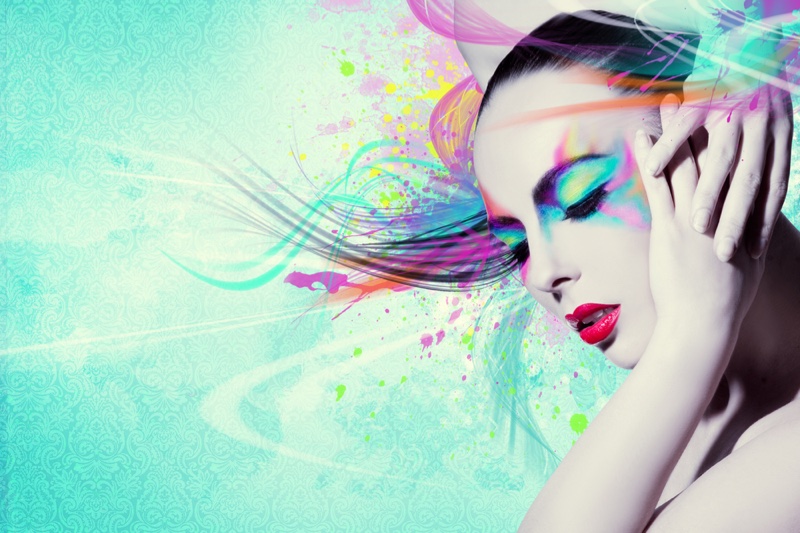 What Skills and Education Are Required For a SFX Makeup Artist?
In addition to the skills mentioned above, an SFX artist needs to have an educational background similar to those working in a more formal makeup discipline. Of course, cosmetology is an asset as is a thorough knowledge of the many different products that are used to achieve a particular look. You need to understand how to work with materials such as latex, foam, alginate, fake blood and other materials to ensure what you produce is believable to the audience. These artists are excellent communicators and have a knack for solving problems on the fly.
Where Is Special Effects Makeup Used?
Chances are if you're interested in an SFX makeup career, you're already well aware that the lion's share of this trade is used in television and movie productions. You might be surprised to learn, however, that there are a number of other industries that rely heavily on SFX makeup artists.
Live, elaborate acrobatic shows, made famous by outfits like Cirque du Soleil, employ an entire team of makeup artists to inject awe and whimsy into their productions. Theme parks also employ artists to transform performers into well-known and beloved characters who are tasked with interacting with kids of all ages.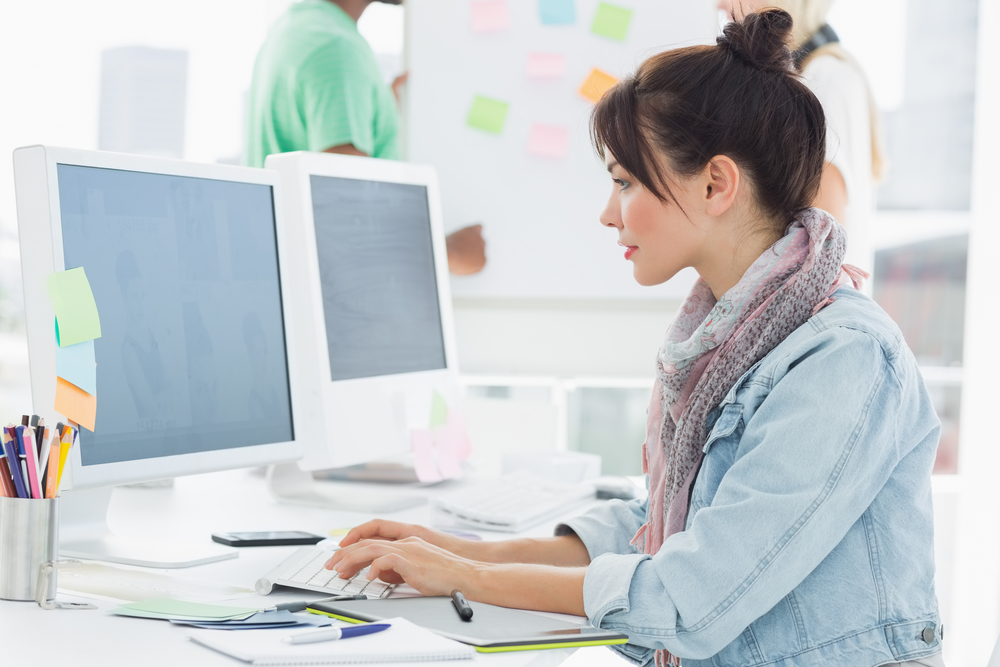 How to Become a Special Effects Makeup Artist?
Like anything else, there's no right or wrong way to achieve your makeup artist goals. If you happen to be blessed with the skills and knowledge to succeed without the guidance of industry-experienced professionals, you'll definitely stand out from the crowd. Unfortunately for most, learning how to become a skilled makeup artist takes a lot of hard work and practice. Formal courses will teach you everything you need to know from the basics of makeup application to building three-dimensional prosthetics. You'll also learn about the business side of makeup artistry including: how to put together a professional portfolio of your work, how to determine a reasonable rate of compensation for your work and how to successfully negotiate terms that are amenable for everyone.
What SFX Makeup Courses Are Available?
While you won't find many opportunities to study SFX makeup in a high school setting, you'll be pleased to know that there are many great courses for you to dive into upon graduation. Many post-secondary institutions that offer SFX makeup courses offer truncated, one-year programs that aim to have students ready to enter the industry in about one year. Other programs can be more focused on a particular area of SFX and can range from four to eight weeks. These types of programs are a great alternative to conventional programs because they don't require the student to take extended periods away from work, they can be easier to budget for, and in some cases, can be completed through evening classes.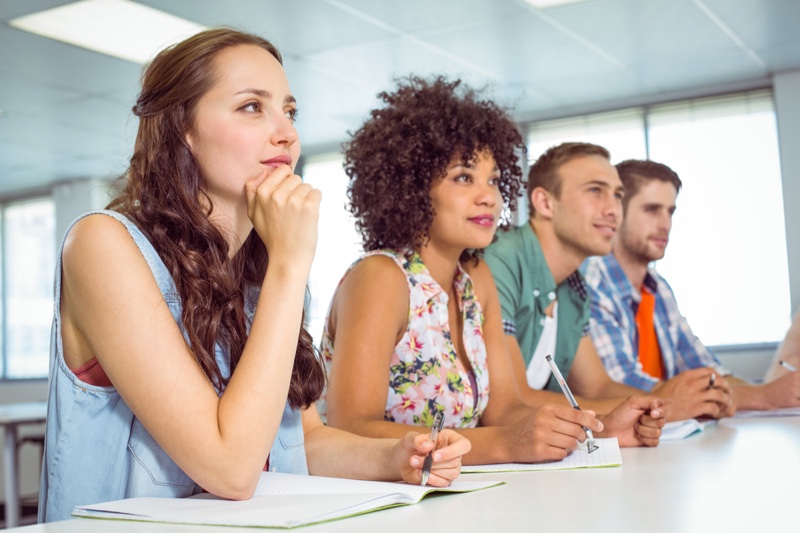 What are Some of the Best Special Effects Makeup Schools?
There are many great schools available and there's likely one that's located not too far from you. Here is one example definitely worth looking into:
CMU College of Makeup Art & Design, Toronto, ON
CMU College of Makeup Art & Design is the world's foremost training institution for aspiring makeup artists. Attracting students from across the country and around the world, CMU is the only makeup school that offers courses in all seven disciplines of makeup artistry. Specialized areas of study include character and special effects makeup, creature design and prosthetics, theatrical makeup design, and fashion photographic makeup. CMU is committed to providing unparalleled training for the next generation of makeup artists worldwide.
What Jobs Can I Find as a Special Effects Makeup Artist?
There are many people who lack the vision and courage necessary to chase their dreams. Often, many people don't follow their passion for the simple reason of not knowing where to start, who to talk to, where they can hone their skills and how they might find work in a competitive field. The key to unlocking this very lucrative and rewarding career is to take a leap of faith, enroll in a well-respected and industry-recognized program, and get your hands dirty. Hopefully, this article has inspired you to get out there and learn more.