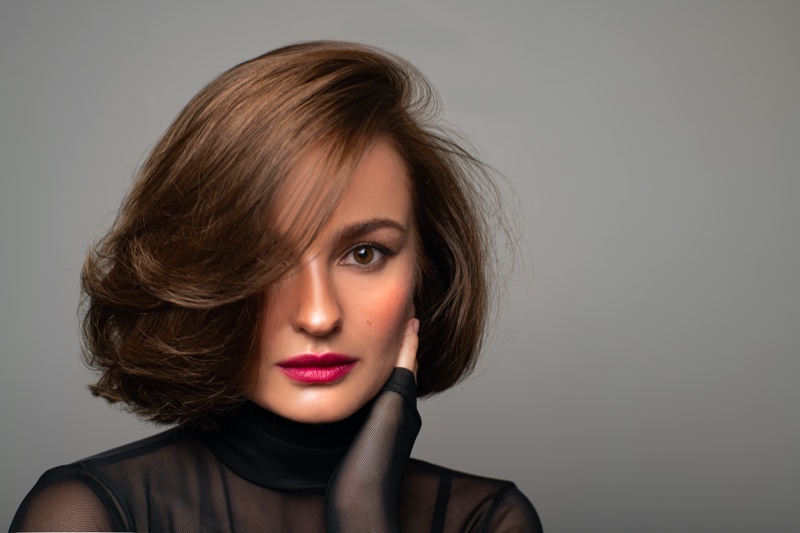 Is it possible to wear it in a bob and still look good if you have thick hair? People who have naturally full-bodied and thick hair are often worried about having their hair cut to a bob. That is because they are afraid that their hair might become poofy-looking. Are you concerned about this exact thing too?
Even if you have thick hair, do not deprive yourself of the luxury of enjoying the bob hairstyles. You can also opt for this hairdo. It all starts with getting the right haircut coupled with the proper maintenance techniques.
When dropping by the salon to have your hair cut, make sure that you did not use any hair products, nor did you blow-dry your hair. After showering, allow your hair to air dry. This is the best way to go so that your stylist would see the natural texture of your tresses. This way, he or she can use the proper cutting techniques, which will give you a perfectly shaped bob.
For hair that tends to have a lot of volume, a chunky bob might not work well. It would be best if you opted for a bob that has tapered layers. Ask your stylist to create thinly layered hair near the cheeks and chin. This is important, especially if you have a round or square-shaped face. That way, your face would look elongated instead of giving you a horizontally wider face shape. Stay away from chopped edges too. Specify to your stylist that you want a gradual and smooth transition of layers.
Stylists usually have thinning scissors. This looks like the regular shears, but the blades are different. It has jagged blades which look more like a comb and can dramatically reduce the volume of hair without affecting the shape and style of the cut. To manage the volume of your thick hair, these type of shears should be used to finish off the cut.
Once you have already got the perfectly cut bob, it is also important to use the right hair products. You have to use a shampoo and conditioner, which are particularly made for hair with excessive volume. Usually, these have a higher amount of natural oils to keep the strands moisturized. If your hair is not dry and coarse, your bob will look great every day. Applying a leave-in conditioner is important too. This is necessary, especially if you wash your hair daily. The leave-in conditioner maintains the smoothness and softness of each strand. It makes your hair stick together, too, so it would not turn out to be poofy even if there is strong wind outside.
If you want to keep the style looking great the entire day, hair mousse should be your best friend. Wax and gel would make your hair too sticky and stiff. You would not be able to flounce your bob the right way. Hair mousse will give enough control of your hair without causing it to be too limp.
Even if you have thick hair, you should not be afraid to go for a layered bob. With the help of your trusted stylist and some maintenance techniques, you can look gorgeous too.