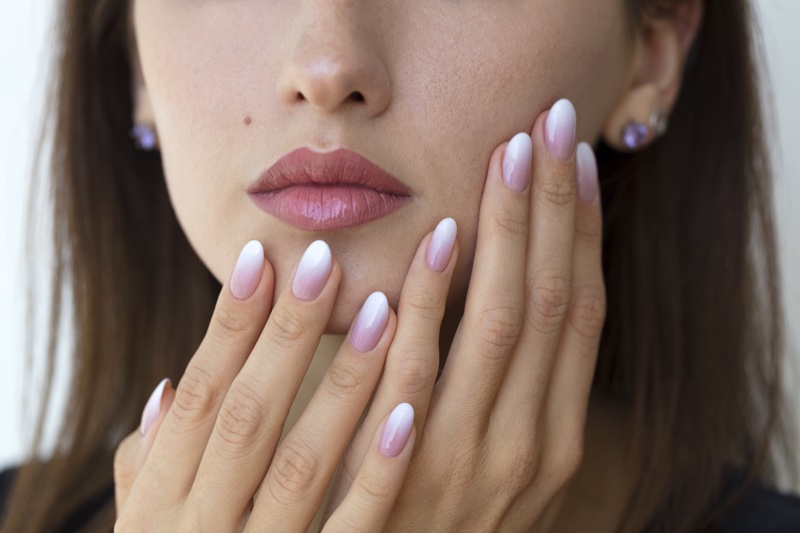 Have some fun with these great nail art trends to celebrate the start of the New Year! Why stick with the standard nail colors and styles when you can sport something different this time?
Nude and Neon
This is great for introverts who are dipping their foot (or their nails) into more adventurous nail looks. If you're an extrovert, it's also a way to tone down the exuberance for specific occasions.
Basically, you get your traditional nude manicure, which then acts as the backdrop for a vertical shade of neon. The neon pops out nicely without that "LOOK AT ME" vibe.

Ombre Pastels
Ombre dials are becoming trendy in the wristwatch world, and it didn't take long for trendsetters to transfer the look on their fingernails. Ombre means blending of a color hue to another gradually, either from dark to light or light to dark. It's very playful, yet still subtle as well.
Pastel Rainbow
You don't have to limit yourself to a single pastel color for all your nails, you know. When you're feeling frisky, it's great to just flash a different pastel color for each fingernail. For a more understated effect, you can stick with various shades of a single pastel color.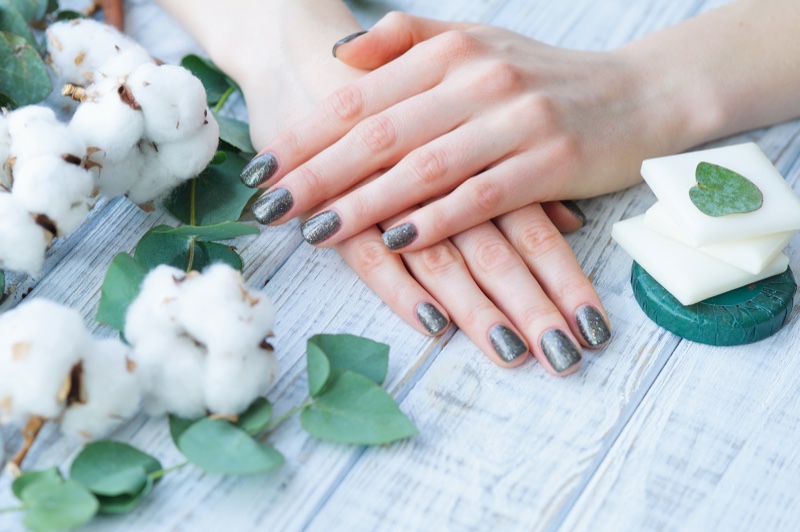 Green
Yes, the overlap between watch dials and fingernail art continues with green, as it's currently among the hottest colors around. It's the color of spring, which counteracts the dreary holiday season nicely. It stands for better times and feels optimistic. You can pick any hue you want to fit your personality. It's not a typical look, but it's not too "out there."
Pastels
Of course, any other pastel color works nicely too. It's a classic nail art design that never goes out of style. You can always go for something different. So if you're used to wearing neutrals, you may want to go with some exuberant pink or cool lavender.
Galaxy Nail
This may seem like some sort of abstract art that you might need a pro from Da Vi Nails to create. But it's actually easy to do yourself, as quite a few YouTube DIY tutorials have shown. Basically, you start with a dark blue backdrop, and then you put in the stars in your starry sky with silver glitter. It's actually easy to do since you can't really make a mistake when doing this.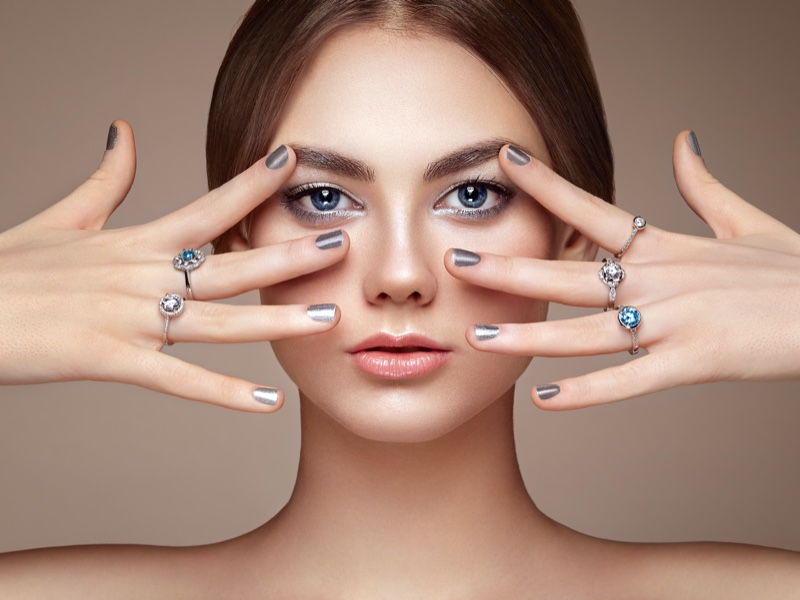 Metallic
Do you have long fingernails? If you're rocking fingernails that resemble a shape of a coffin, then you can liven things up with some funky metallic colors. These metallic colors will shine as it reflects the lights around you, so you can't really stay in the background with this style. Have fun with gold, silver, rose gold, and more hues.
Single Nail
With this design, you start with a simple color for all your nails. Actually, that's for all the fingernails except for one particular nail in each hand. With that exception, you go with something exceptional. Try sparkly or metallic, or you can go all out with patterns and more complicated designs.
Color Block French-Mani
The usual French manicure features clear or pale polish to set off the white polish across the tip of the nail. But now that we are in a New Year, celebrate with something a bit different. Go with another color, like pink. Go with light pink for the base, and then use a deep rose hue for the tip of the nail.
Geometric Art
Let your imagination run wild even as you use simple geometric shapes and lines for your nails. Triangles are easy to do, but they look great. Of course, you can always experiment with more unusual shapes, like a rhombus, kite, trapezoid, or parallelogram. It combines your interest in math and art nicely!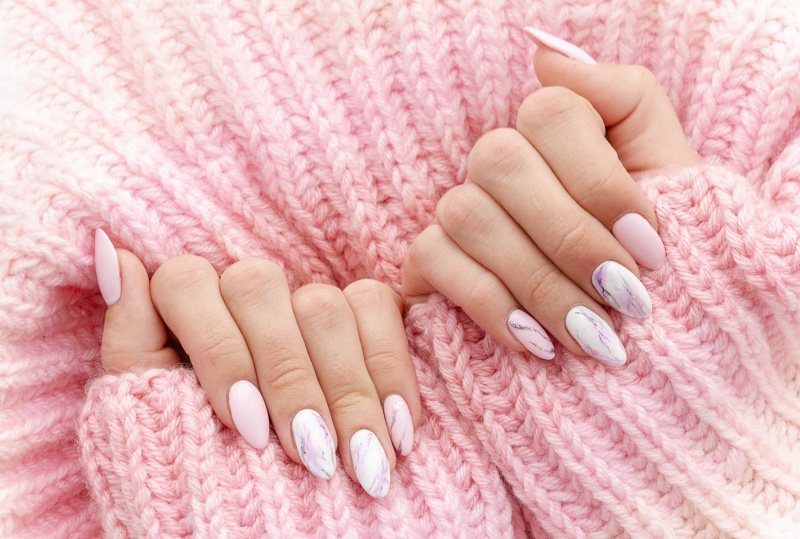 Marble Nails
Do you know how you can add drops of nail polish into a cup of water to get colorful swirls? That's what you get with this style. You don't even have to do all your fingernails, as you can start with just one nail. You go with an off-white or cream color for every nail, and then with one nail, you use a dark color to get that swirl across the backdrop.
Then you can have the same effect for all nails if you want, but they will be unique for each nail. That's the beauty of it!
Gingham Nails
Somehow, this checked pattern looks much better on your nails than it does on tablecloths. It sure is an attention-seeker, but it's not outlandish at all. It makes you stand out with a classic look that's great for spring.
CD Nails
This trend has been going on since about 2019 or so, and it's still popular that it seems destined to be a classic. It resembles a French manicure, except you use a special pigment with small reflective particles to really make it sparkle (like the CDs of yore).
Hot Cocoa
This is somewhat similar to the marble nail design, with a dark swirl of color with a lighter background. But this time, you use brown as your swirly color. It looks very exotic, and yet it's also warm and friendly. Maybe it's because it's the color of cocoa?
Try any of these styles, and give your fingernails some oomph for the coming year!