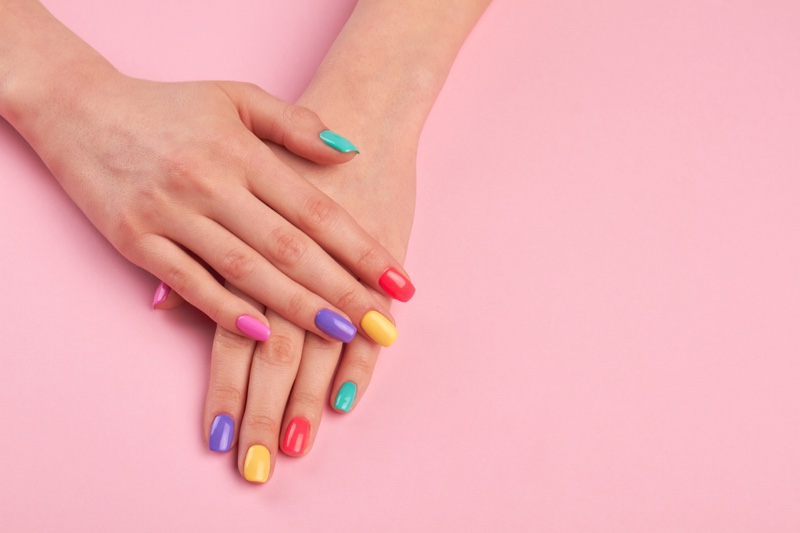 Thanks to the Pandemic, nail salons shut their doors and many people stopped biting their nails dreading the idea of contracting the coronavirus. The way things are now has encouraged an abundance of people to purchase nail kits and do it all at home. If you're looking for a quick makeover or a stunning switch-up to your look, start with your nails. Nail trends are making their way into the beauty world this year bringing lots of excitement and fun. Whether you want to be an at-home manicure expert or want your nail artist to give you a funky look, you should know this year's trendy nail styles. On that note, read on to know more about the latest nail trends in 2021.
All Colors at Once
Painting each nail with a different color is one of the biggest nail trends this year. Why stick to one color when you can have five or ten at the same time? If you're not afraid to be bold and creative, this trend is for you. You're free to choose a bright shade for each finger; play around with colors and choose what appeals to you and your mood. It may not be suitable for work, however, it is a must-try look that brings lots of fun. Some people like to go with nude shades while others prefer to jazz it up a little with vibrant neon hues. This trend is perfect for vacations and beach time to step you up with lively vibes.
Leather Shades
The same way we match our shoes to our bags or belts, many people started to match their nails with their attire. Brown tones with a high-shine finish dominate this trend and look fabulous on all skin tones. This trend will suit you well if you're not a big fan of painting your nails as all you need to do is apply a few coats of the same color. However, if you want to add an extra touch, you can use silver or golden lines to parallel your accessories. Moreover, if you find it hard to grow your nails or can't obtain a specific shape, you can always use acrylic nails that get the job done perfectly. Use an acrylic nail set to create almond or square-shaped nails. You should learn how to apply acrylic nails beforehand to avoid damaging your nails.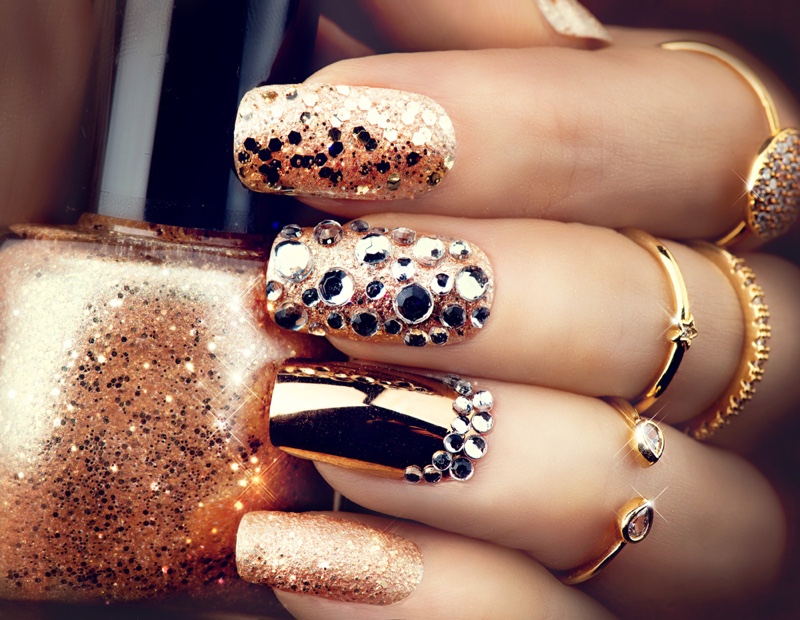 Shiny Glitter
Glitter never goes out of style, whether it is incorporated into accessories, clothes, or even decorative furniture. If you need some shimmer and glam, but not in a very obvious way, glitter nail polish is the way to go. The sky's the limit when it comes to this specific style. You can apply silver glitter drip on bare nails, incorporate chunky sequins into your transparent nail polish, or juice it up by opting for disco glittery tips on a French manicure. Additionally, glittery polka-dots nails go perfectly with your polka-dot outfits, which give a classic yet stylish vintage vibe.
Mask Matching Nails
Since face masks became an inevitable part of our attire, thanks to the coronavirus, style gurus and fashionistas decided to bring some fun into the overall look. Nail artists wanted to join this fashionable trend by introducing mask-matching nails to add some extra fun. Since 2021, with its masks and working-from-home notions, has left no chance for anyone to show off their full-glam makeup, the least you can do is funk up your eye makeup and, definitely, the nails. This trend requires you to wear offbeat masks and try to match them up with some nail art.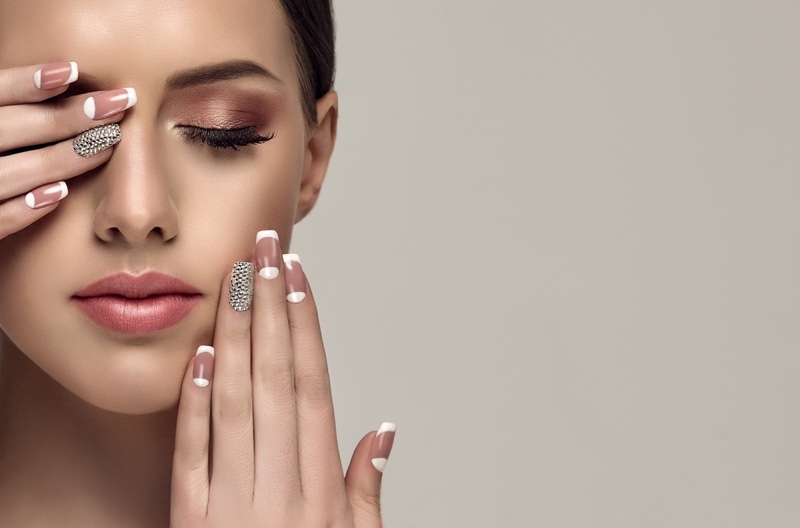 Indie Style
According to the search results on Pinterest alone, 21 percent of people are interested in indie nails. Unleash your inner artist and paint each nail differently. Use the same color scheme or use variable colors to obtain this fashionable style. Indie nails trend might be similar to the all-in-one style, however, the latter is all about drawing a few coats of different plain colors as opposed to spending a considerable amount of time creating shapes and patterns. Therefore, if you want to try the indie style, it is recommended to visit a nail salon for the best result, unless you want to spend hours at home trying to figure out how it is done.
Standout French
French manicure is a one-of-a-kind style that matches all occasions and tastes. To keep up with this year's nail trends, use fall monochrome colors instead of white tips for an edgy and unique look. Even though traditional white tips are still some women's favorite, applying modern art and trendy techniques can make this style timeless. You can change the design to match your outfit whether you're going to a large event or just hanging out with some friends. Furthermore, you can transform a French manicure into something that suits your personality. All-black-red-tips style is one of the most trendy French manicure art that you can do at home easily. Floral-tips manicure is also an intricate design option that can give you a feminine and pretty vibe.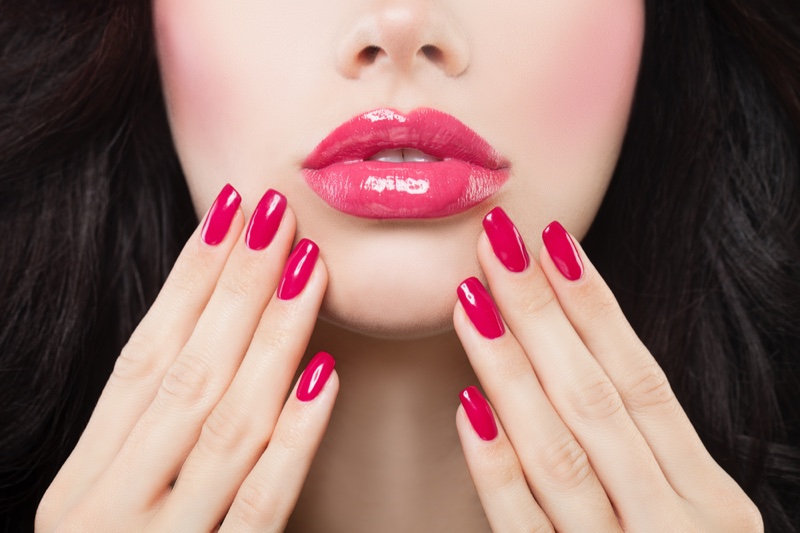 A Pop of Color
This year witnessed a number of beautiful yet kooky nail colors. Shades-of-blue style is one of the most dominant trends that people try on their nails. Some folks just like their hands to remind them of the ocean. Vibrant and luminous hues also make terrific nail trends this year, specifically yellow. This color is associated with happiness and hope, therefore, most people wear it hoping that this year is better. Although nail art is captivating, you may need something more wearable and practical for an everyday look. Mulberry, mint, and orange are some of the trendiest colors that you can wear wherever you want to make you stand out.
Wearing your favorite color as nail polish or combining a variety of shades all at once is what 2021 is all about. This year's nail trends are crazy and funky, but they're also mesmerizing. Take a moment to appreciate the latest 2021 trends and get ready to choose your next one. You can use the trends and styles mentioned above to find the ones that suit your personality the most.