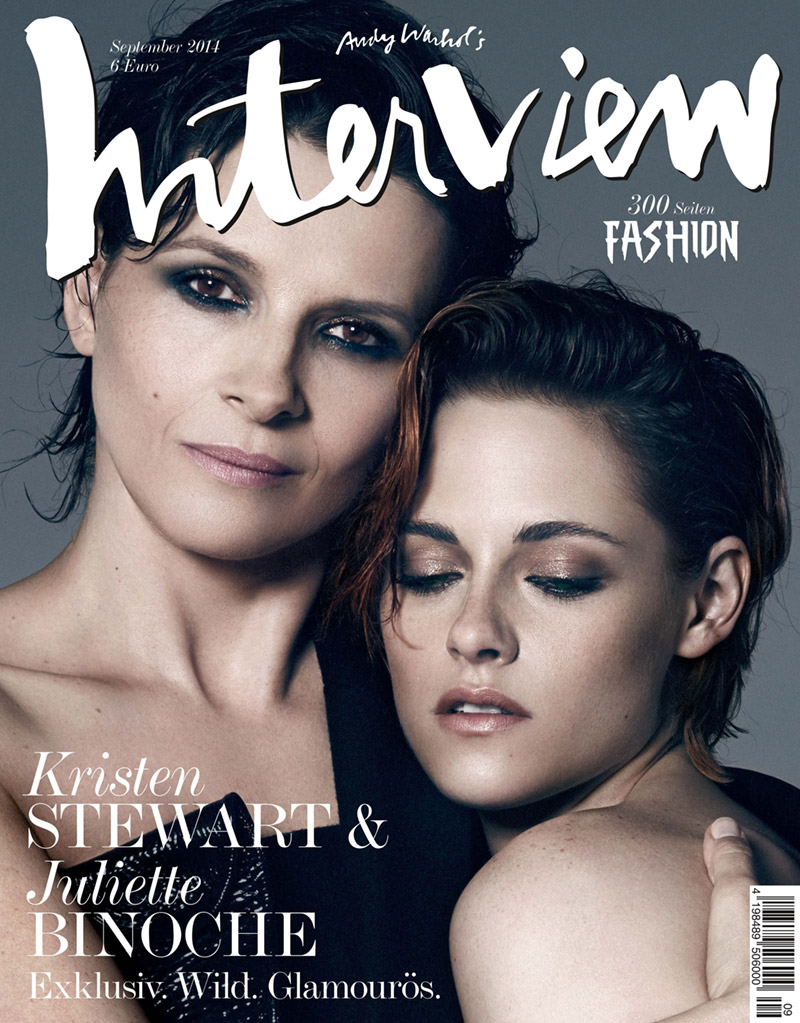 Actresses and stars of the movie "The Clous of Sils Maria", Kristen Stewart and Juliette Binoche, team up for the September cover from Interview Germany. The beauties pose for Driu Crilly and Tiago Martel in the feature with styling by Omaima Salem. Juliette opens up about working with Kristen, admitting she looked her up. "Of course I googled you," Juliette says to Kristen.
More News on Kristen Stewart:
Kristen Stewart Poses at Super Market for ELLE's September Issue
Kristen Stewart in Chanel Couture Pants at the "Clouds of Sils Maria" Cannes Premiere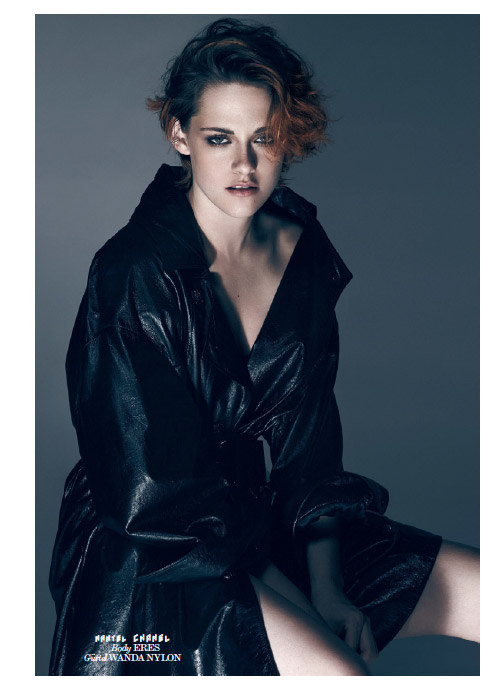 "Why? I needed to know whom I am supposed to meet and play with. I did watch some interviews of yours and instantly decided that I like you. I also watched On The Road – and skipped Twilight. Although I have to admit that the first time I ever saw you was on my daughters walls. I remember walking into her room thinking: So what the hell is this about?"
Enjoyed this update?