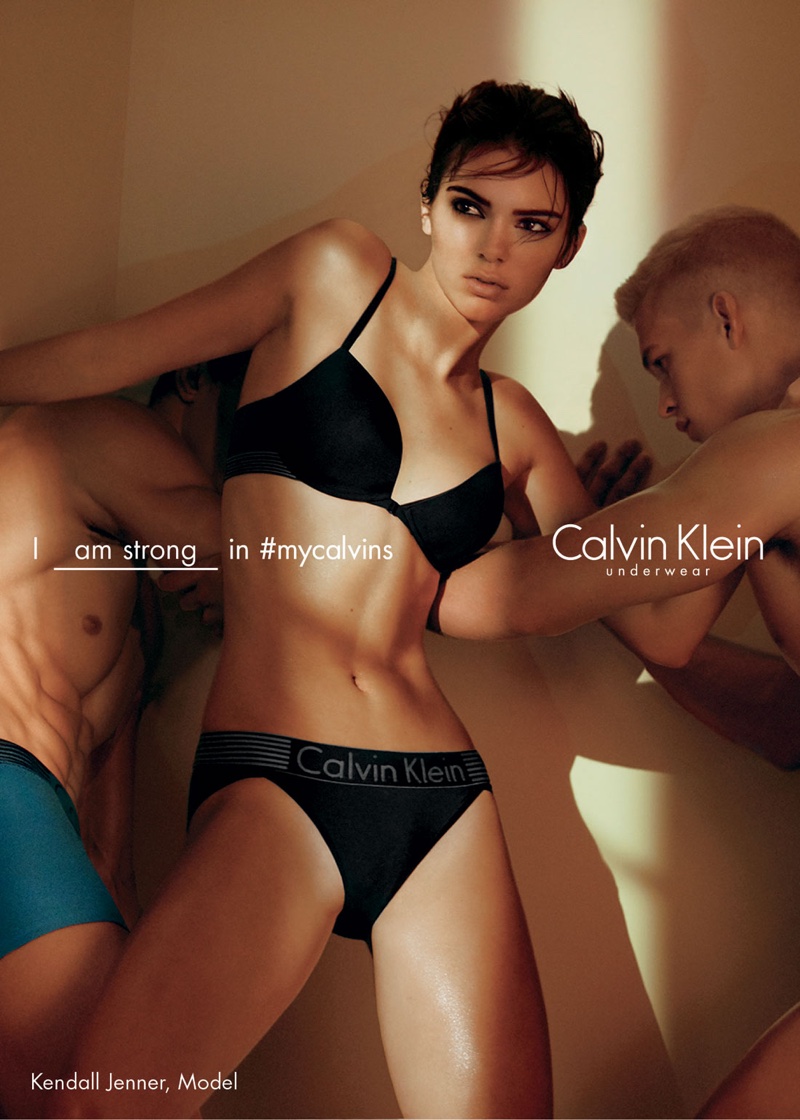 Less than a month after unveiling its #mycalvins campaign, Calvin Klein Underwear heats up things with its spring 2016 advertisements starring Kendall Jenner. The brunette is joined by Mitchell Slaggert and Julian Schneyder as she poses in all black designs including performance bras and briefs with the Calvin Klein logo. Photographed by David Sims, the campaign includes taglines like "I am strong" or "I am powerful" in #mycalvins.
Kendall Jenner – Calvin Klein Underwear Spring 2016 Campaign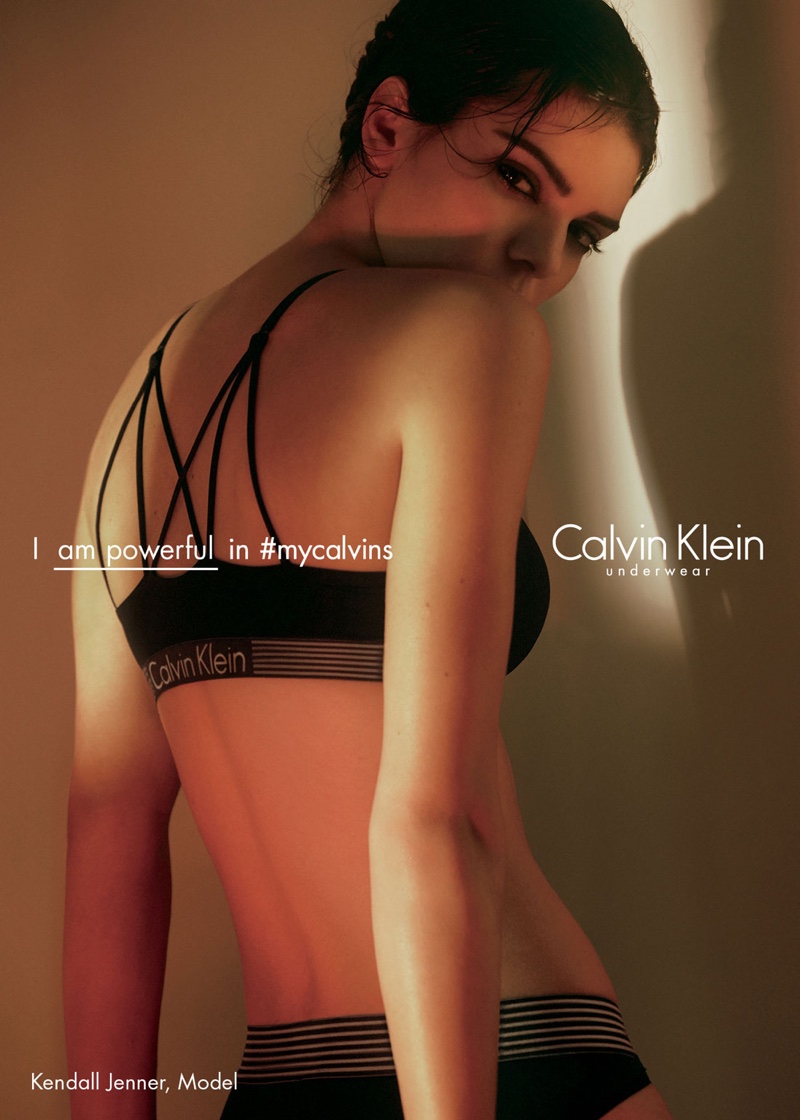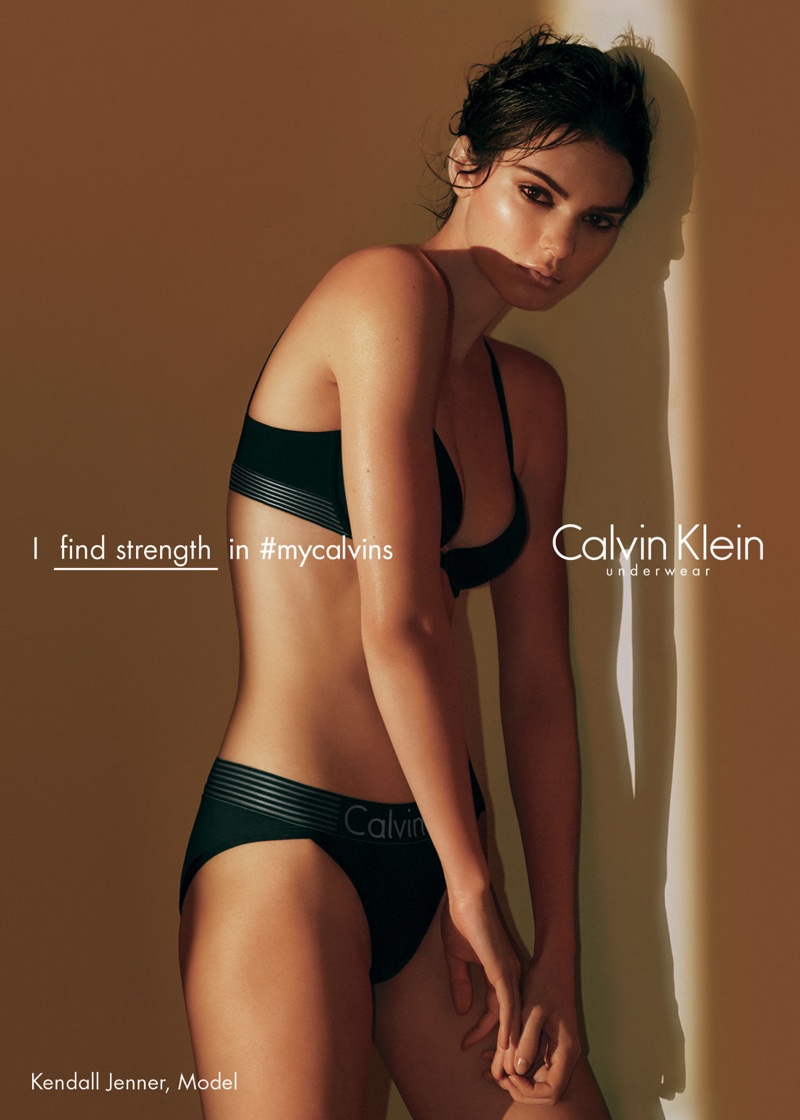 Kendall Jenner – Calvin Klein Spring 2016 Campaign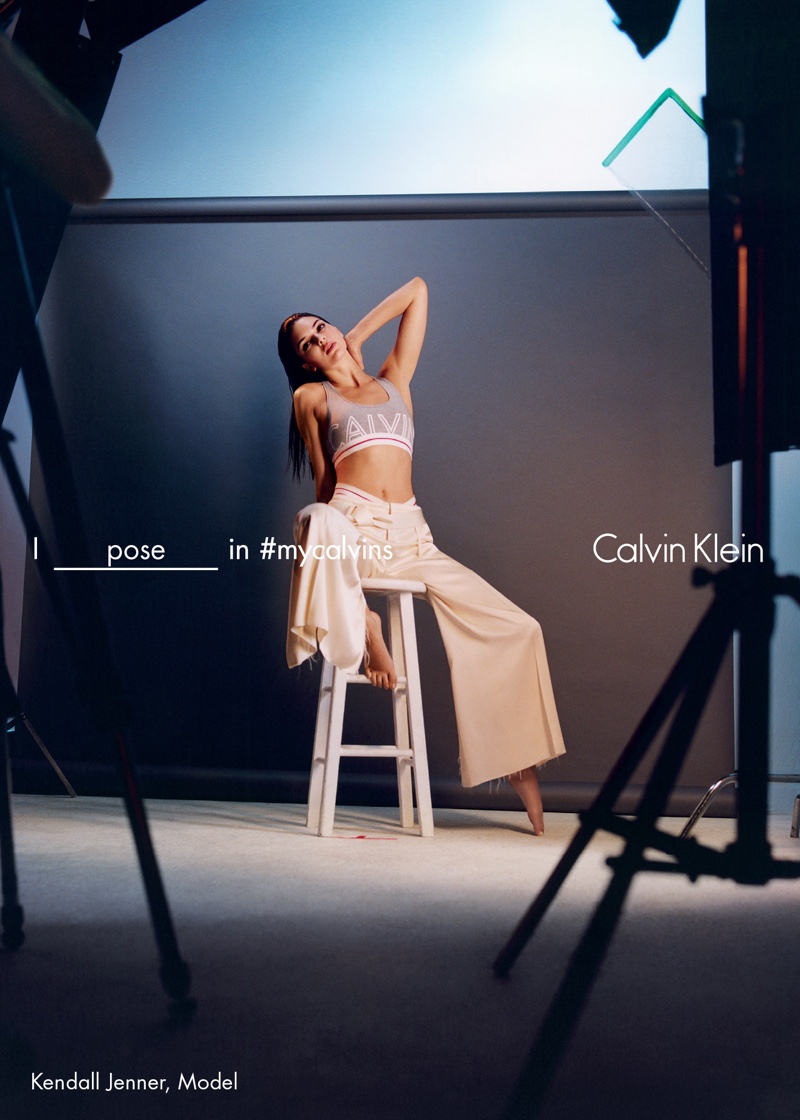 Kendall can also be seen in Calvin Klein's spring-summer 2016 campaign featuring clothing from the brand. The brunette rocks denim and other branded pieces for images photographed by Tyrone Lebon.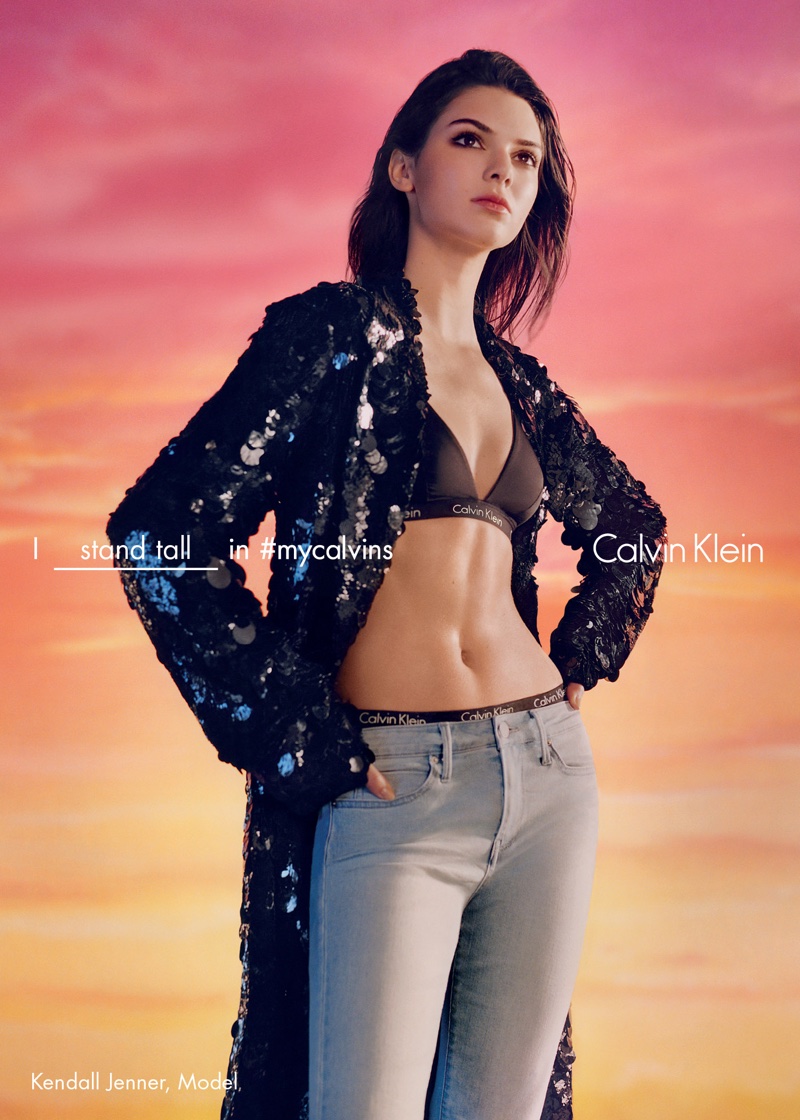 Calvin Klein Underwear New Arrivals