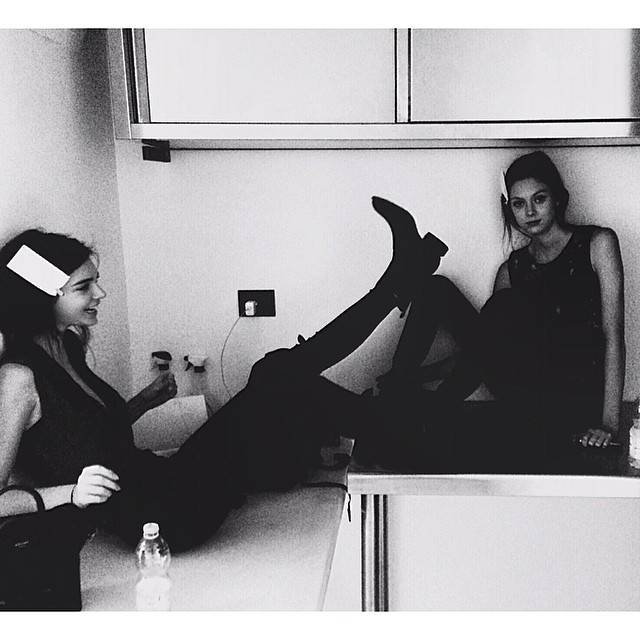 You saw Kendall Jenner on the catwalk for Fendi, Marc Jacobs, Tommy Hilfiger and other spring runway shows this Fashion Month, but apparently, there are some people who are none too pleased about her appearances. According to InTouch, she is being "bullied" by other models backstage at shows and at one time even had cigarettes put in her drink. All of this because of the perceived nepotism through her Kardashian connections which seemingly paved the way for her to land coveted spots on those catwalks—although Kendall denied it in a recent LOVE Magazine interview.
While it all may sound like useless gossip, Fashionista seems to reaffirm the story, writing, "Whenever we ran into Jenner at an event during New York Fashion Week or backstage at a show, she was receiving special treatment, with handlers to ice out the fashion press or a separate call time so she wasn't made to get ready with the other girls."
Yesterday, the Kendall even posted the above black image to her Instagram with another model featuring a quote from the film "Mean Girls" as a caption, that says "you can't sit with us". Whether it is poking fun at the story, or there is some truth, we may never know.