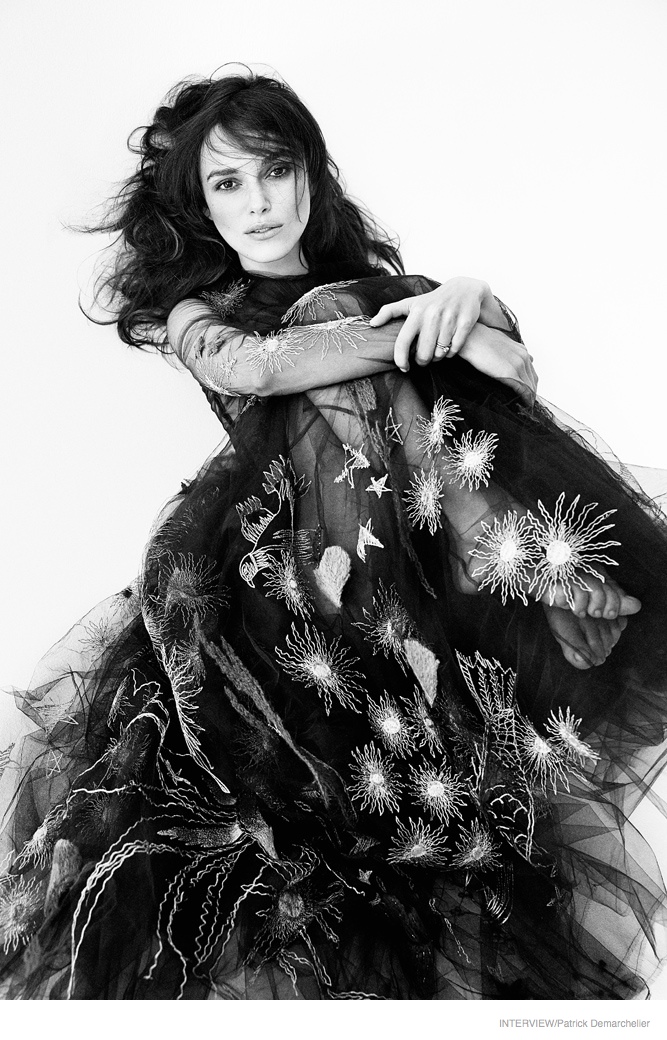 Last week, the six covers were revealed for Interview Magazine's September issue which also pays tribute to photographers. One of the stories features actress Keira Knightley photographed by Patrick Demarchelier. Keira posed for the French photographer and also interviewed him for the article. In the images, Keira looks stunning, wearing looks from Chanel, Hugo Boss and Donna Karan styled by Elin Svahn. And also, she poses topless in one image, posing with Tom Ford pants and gloves by Daniel Storto with a wet mop of hair for contrast.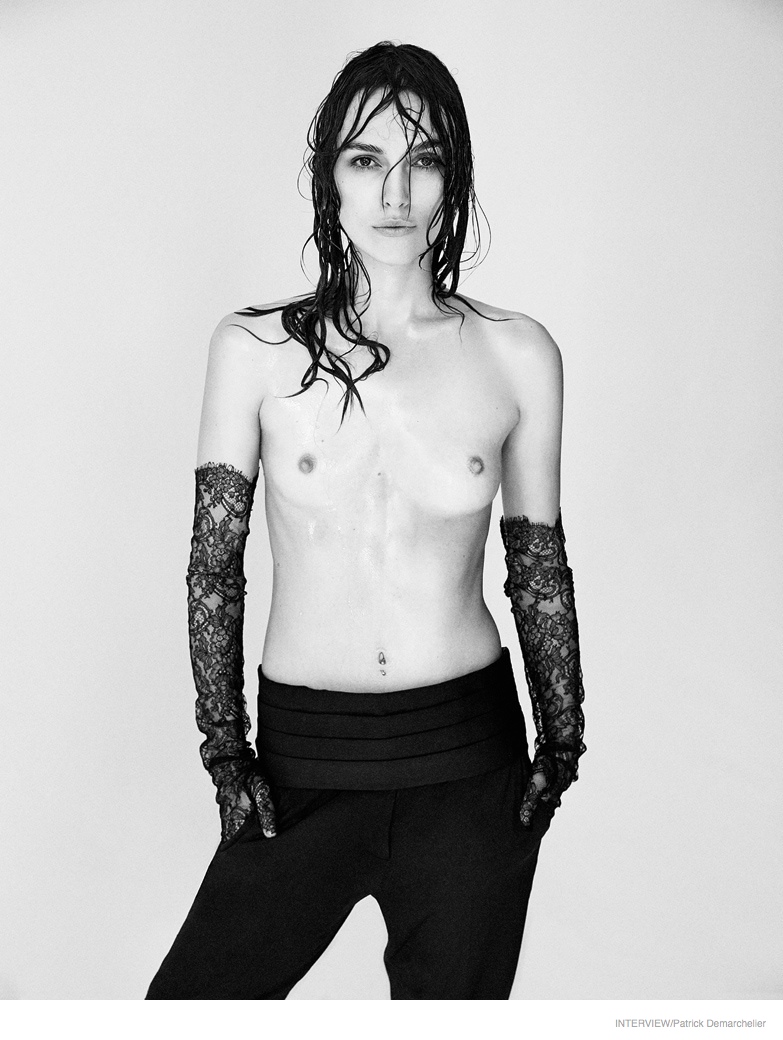 Demarchelier also talked about the shoot with the actress, which she remarked was "the fastest photo shoot" she had been on. "Things really go quickly with me," he explains. "I like to do the pictures before people get too self-conscious. I like to be spontaneous and get a shot before the subject thinks too much about it. Sometimes it can be interesting to be very slow, so if you're very, very slow, you get so bored that it's interesting too."
Read more of the article on InterviewMagazine.com.