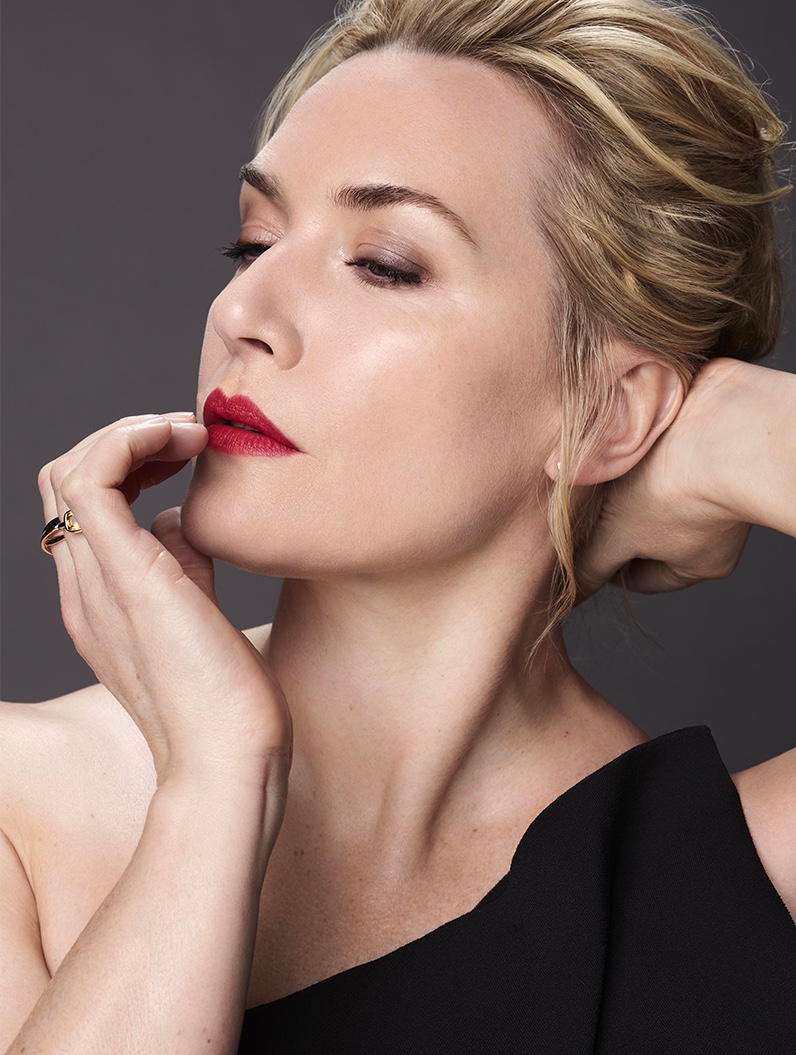 Kate Winslet has a new role as an ambassador for cosmetics brand L'Oreal Paris. The 'Mare of Easttown' star joins an impressive lineup including Viola Davis, Eva Longoria, Helen Mirren, and Elle Fanning. Official images show Kate photographed by Solve Sundsbo in black looks.
For one shot, she shows off a red lipstick shade with smokey eyeshadow as well as a one-shoulder top. Another image features Kate against a white backdrop in a tailored look with her blonde hair in polished waves.
Related: Kate Winslet Looks Elegant in Daks Fall Campaign
"It's taken work to get to a place where I make no apology for who I am, where I accept my flaws. I'm delighted to join the L'Oréal Paris Family to say: it takes courage and strength to believe that you are worth it," she states.
Kate Winslet – L'Oreal Paris – Ambassador Announcement