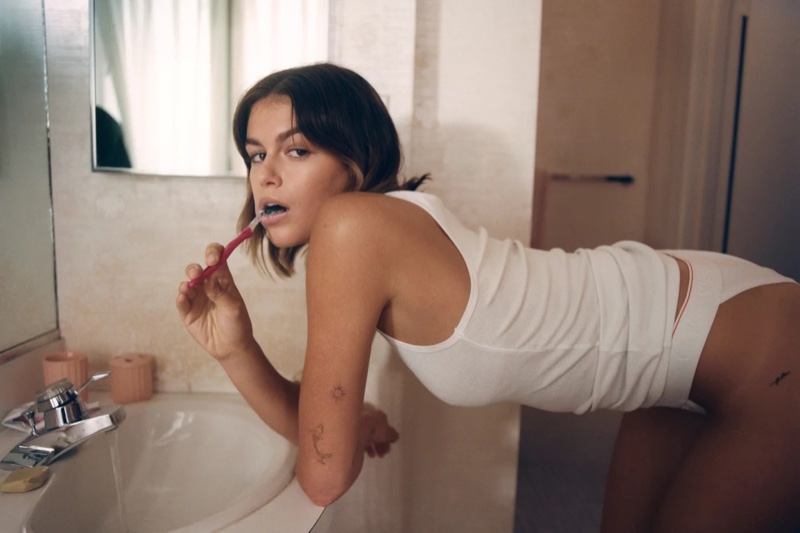 American designer Heron Preston teams up with Calvin Klein as a creative consultant for a collaborative effort. The Heron Preston for Calvin Klein campaign features a cast from the world of fashion and entertainment. Starring Kaia Gerber, Ashley Graham, Jordan Alexander, Sabrina Fuentes of Pretty Sick, and photographer Renell Medrano (who also shot the campaign), images evoke a casual atmosphere. Alastair McKimm styles the shoot with makeup by Marcelo Gutierrez and Jawara on hair. Out in stores now, Heron Preston for Calvin Klein starts at $36 and goes up to $298.
Related: Kaia Gerber Strips Down for Calvin Klein #MyCalvins Campaign
"I just wanted to find a universal language that speaks to a global audience. One that doesn't alienate but rather invites you in this world of simplicity, removing complexity and allowing you to discover your own style through the comfort and support of the garments," states Preston.
Heron Preston for Calvin Klein Campaign