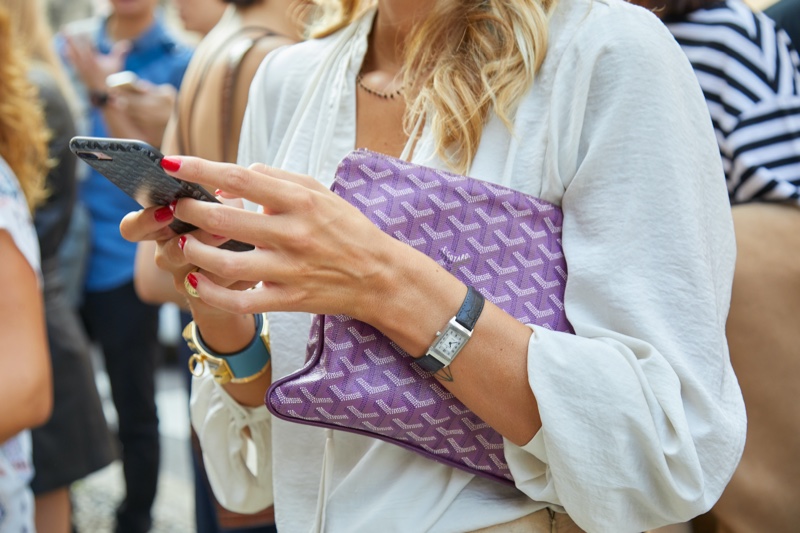 Jaeger-LeCoultre is a luxury watch brand that has been crafting watches for over 190 years. Known for their exceptional craftsmanship and technical innovation, Jaeger-LeCoultre watches are a perfect choice for women who appreciate the art and science behind watchmaking.
Before you buy JLC watches, let's take a look at some of the most iconic watches for women from this brand.
The Reverso Classic Duetto
The Reverso is one of the best Jaeger-LeCoultre watches online and is a perennial favorite among women who take inspiration from the Art Deco design. The watch features a reversible case, which allows the owner to flip it over and protect the crystal while participating in more rigorous activities. The Reverso collection comes in a variety of styles, including classic, sporty, and diamond-studded versions.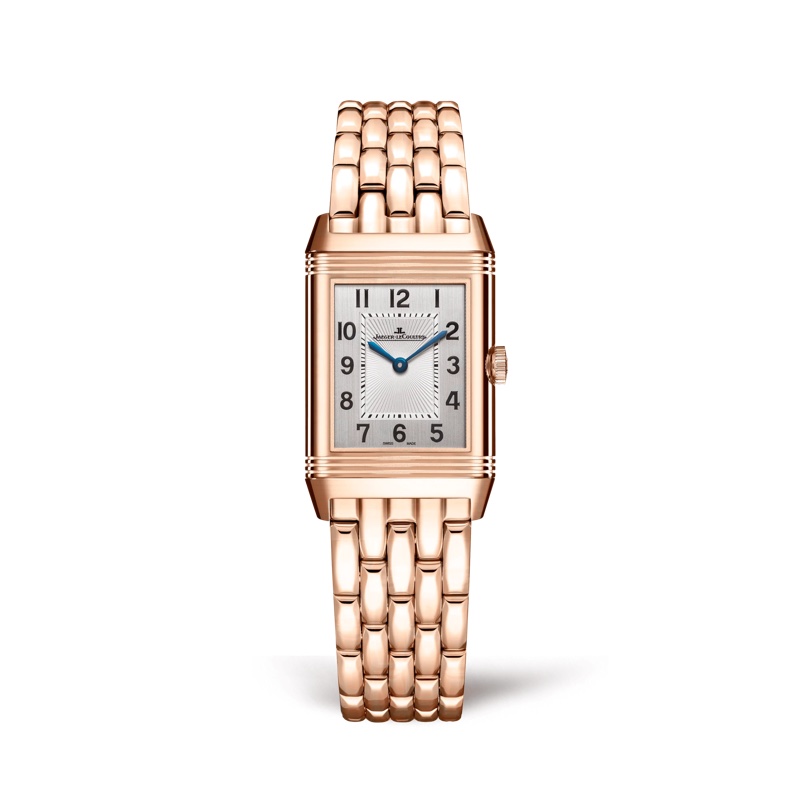 The Reverso Classic Duetto is as versatile as it is elegant, and it takes the Reverso concept to another level by providing a second watch face on the reverse side. The conservative front dial has an inner silver guilloche, while the edgier back dial is decorated with black guilloche. The slim profile, clean lines, and ability to switch dials make it the perfect choice for those looking for a watch they can wear on formal and casual occasions.
The Reverso One
Like all Reverso models that came before it, the Reverso One incorporates Art Deco design and comes with a solid steel caseback that serves as a blank canvas. The owner can have this space engraved with her initials, a significant date, or a special message.
This watch is available in either red wine or vivid green dial and comes with a matching colored leather strap. The Arabic numerals framed at the corners, the sunray guilloché pattern, and the two rows of diamonds on the top and bottom bezel give the watch a touch of extravagance. To achieve the guilloché pattern, multiple layers of lacquer were applied on top.
The Rendez-Vous Classic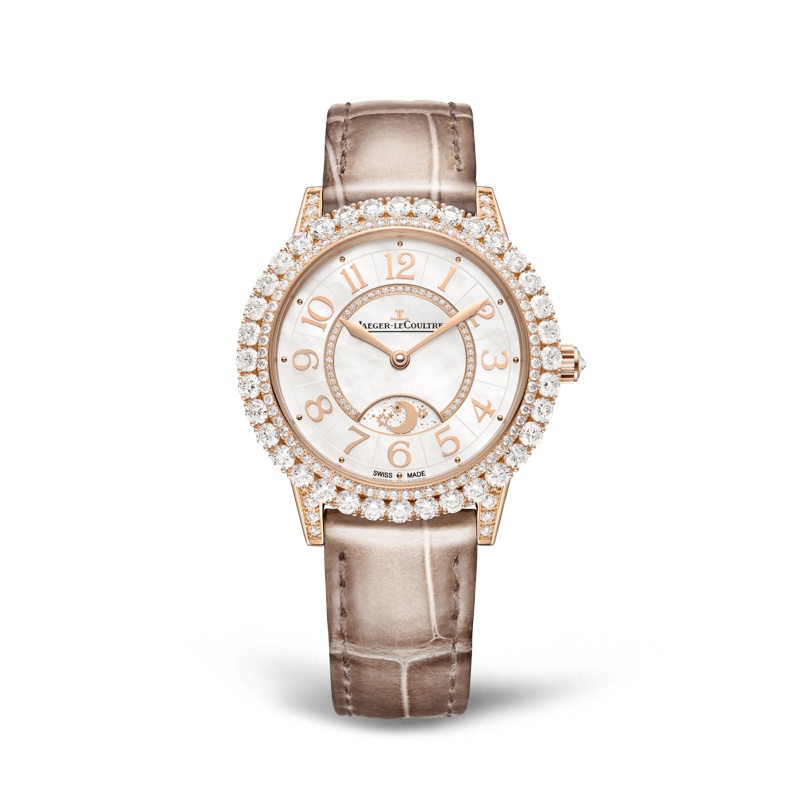 The JLC Rendez-Vous family is the brand's collection of dress watches for women. The line highlights the union between the aesthetic and the mechanical, making it the perfect choice for women who appreciate the finer things in life and are looking for a watch that will make a statement.
In the early days, feminine watches that combined both form and function were a rare thing, and watchmakers did not often manufacture watches that were known for both their beauty and horology.
The Rendez-Vous collection is markedly different because it is a dedicated women's line that also offers complications such as a perpetual calendar, tourbillion, day/date versions, and moon phases.
Most of the watches from this collection are set with diamonds and equipped with exceptionally small calibers. This includes the Rendez-Vous Night & Day watch, which boasts a silvered dial, Arabic numerals, and a blue day and night indicator, all framed by a diamond halo.
The Rendez-Vous Dazzling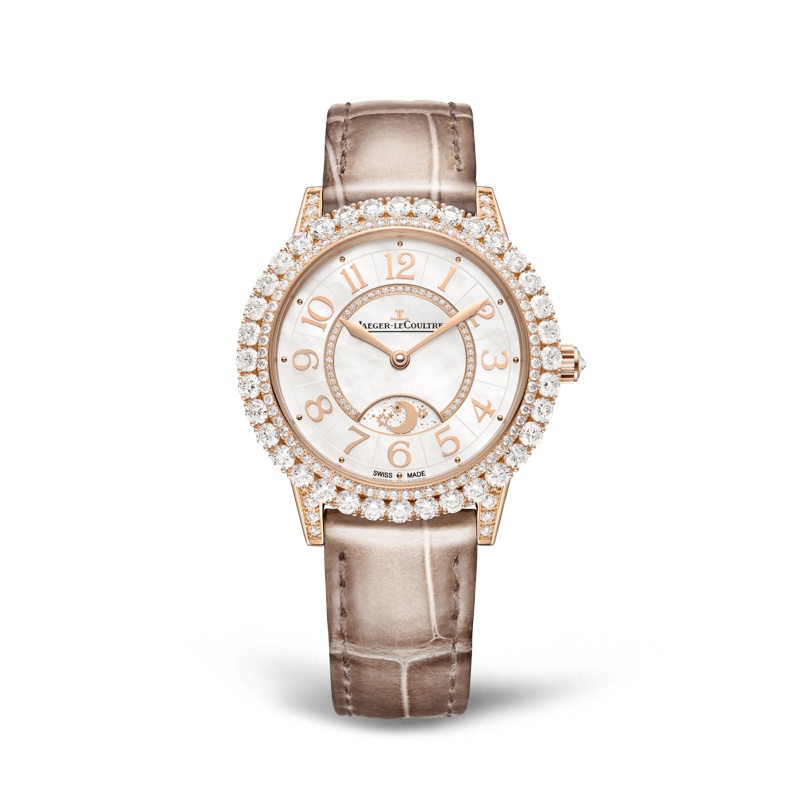 The Rendez-Vous Dazzling is a line of elegant and refined JLC watches for women that features sparkling diamonds on the dial and case. The watches from this collection feature a variety of different dial designs, with some sporting a bezel set with diamonds and additional functions like a day and night indicator and moon phase.
The Master Ultra Thin
The Master Ultra Thin is known for its ultra-thin case, and its slim profile and clean lines make it a favorite for any woman who values a minimalist and timeless aesthetic. The collection features a variety of styles, from classic to contemporary, and the watches are available in a range of materials, including gold, steel, and diamonds.
The Master Ultra Thin Moon, in particular, remains a popular choice and is the perfect example of the brand's ability to combine technical virtuosity with timeless aesthetics. This watch features a clean silvered gray sunray dial, gilt hour markers, and a moon phase aperture surrounded by 31 date markers.
Conclusion: JLC Watches
You can never go wrong with buying any of the JLC watches featured on this list because each one is an excellent choice for those who appreciate exceptional craftsmanship, timeless design, and technical innovation. These watches are a great investment piece and can be worn on any occasion, providing a lifetime of enjoyment and style. You can visit Zadok Jewelers, a JLC luxury watch store, for assistance buying your first JLC luxury watch.