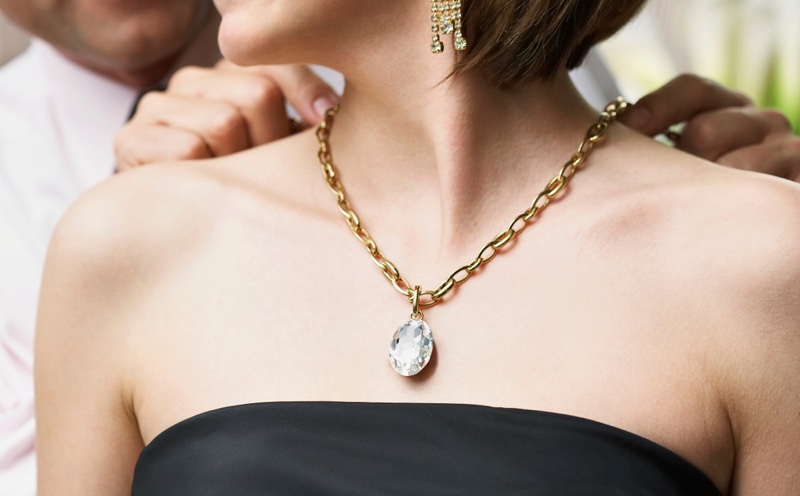 If you are a man with no clue about what to give your love, there can be a few reasons behind it. What do women like as gifts? And one does not want to disappoint their significant other. Jewelry can especially be challenging to shop for when it comes to gifting. Rule number one for guys is to find out her jewelry tastes, such as she prefers yellow gold over white gold. Chvker Jewelry is a good choice as it has different categories of jewelry at affordable prices.
So get ready to make notes after reading this article. One piece that your significant other will love is a heart locket necklace.
Earrings
Earrings are the perfect accessories, and a girl can't have enough of them. You are sure to impress her with a pair of diamond earrings. If you can't afford that yet, don't worry, even the lesser expensive earrings will be something she will love. 
Chvker Jewelry has a fine collection of earrings that you might want to look into.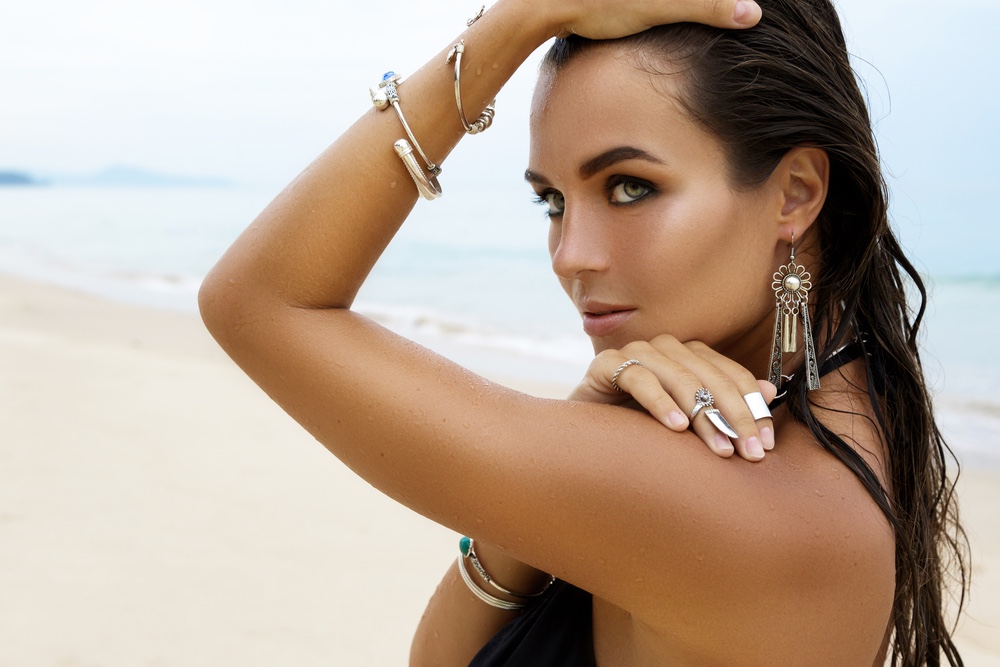 Jewelry Sets
Now it is time to step up your buying choices. If you can spend more money, don't be afraid to take that step. Your girl will love having options, and buying a set is a way to achieve this.
Pick different types of rings or earrings with precious stones and metals. Mix it up and try to get things that are ethically and sustainably sourced. There is no reason why love should hurt the earth. 
Rings
Here is the one ornament all lovers go for. Girls love rings – and, depending on the occasion, they are not too picky about the ring you choose as a gift. Now keep in mind rings can mean a lot of things when it comes to commitments. Be sure to pick the right circumstances because a birthday gift ring can come out as a proposal. 
If the occasion is a surprise proposal – do your research. Find out from her friends and family what type of ring she has been looking at. Take a sneak peek at her dream ring and aim for that. 
Chvker Jewelry aims to make rings affordable for those who have good taste in jewelry. Influencers on social media like Cierra Ramirez have been seen wearing Chvker rings.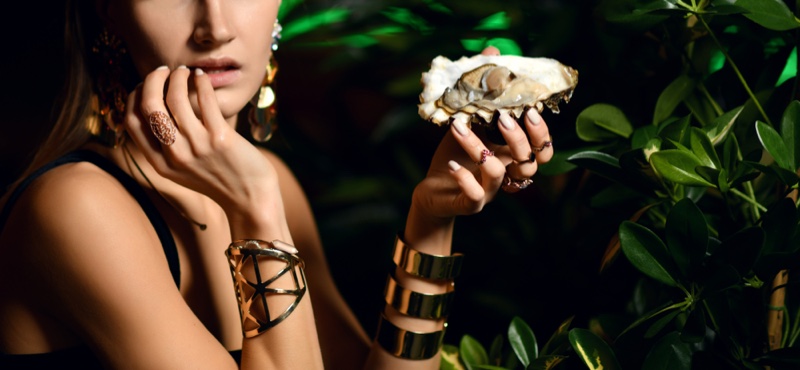 Bracelets
Bracelets are another perfect gift option. They can be easily layered with her own jewelry so she can mix and match. Thus, giving her bracelets as gifts will only add to her collection.
Consider engraving initials or a love message if this is for the special lady in your life. If it is to commemorate new motherhood, be sure to include that in the graving as well. 
Necklaces
Necklaces make for perfect gifts as well. Think of necklaces with lockets with engraved messages. If she has children, you can include her children's photos in the pendant. If you are newlyweds, perhaps a picture of you two together.
Even the simplest designs of necklaces are elegant and charming and will keep adding to her jewelry collection.
Gabby Epstein is a really popular figure in social networks and a passionate spokesperson favoring Chvker necklaces in her videos. She has an enormous following who love Chvker too.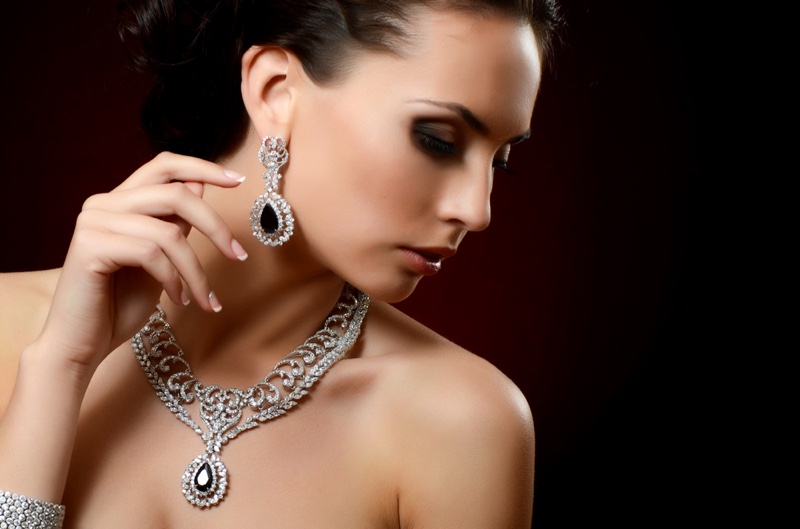 Antique Jewellery
Antique jewelry or vintage jewelry is worth a lot of money. Its value increases with time. This form of jewelry is very rare and sometimes it is not for sale.
Bridal Jewellery
Bridal jewelry is very expensive and also beautiful. It is only for wedding functions. The bride's maids sometimes wear it, but the bride typically has the heaviest bridal jewelry.
Fashion Jewellery
This category covers the type of jewelry that we see celebrities and supermodels wear. It is simple but not very expensive. Fashion jewelry continually goes out of fashion as new trends hit the media industry.
Chvker Jewelry
This is one of the top brands of jewelry. It is modern, stylish, and affordable. Chvker has a wide range of jewelry, from rings to necklaces and everything in between. 
The jewelry brand is very popular among social media influencers from all around the world. Some of the people who wear Chvker jewelry will leave you star-struck. Social media stars like Sierra Furtado, Gabby Epstein, and Cierra Ramirez testify to the beauty of the brand's craft.
Chvker is revolutionizing the art of jewelry. They set the trends that the youth follows. Not only that, but they are also suppliers of jewelry to many models in the media and fashion industry.
Why Chvker Jewelry Gets Adoration From Influencers And Opinion Leaders
Opinion leaders and influencers are very supportive of Chvker because of two major reasons that we all can appreciate.
The first reason is that Chvker jewelry suits the social media aesthetics quite nicely. Influencers who are in the fashion industries rely a lot on these jewelries since they are a perfect match for most of their themes.
The second reason is these jewelries go with almost any outfit, starting from formal to casual.
Also, they are timeless and symbolic, thus making this brand one of the top choices for the opinion leaders.
Final thoughts
To have found love and a soulmate is very fortunate. Continue to express love and gratitude to the woman you love every opportunity you get. Jewelry has a way of making a woman feel loved and cherished. For millennia, we have been gifting jewelry to our loved ones. Evolution has taught us to cherish jewelry. Pay attention to how you can personalize a piece of jewelry. Look out for her favorite colors, stones, and metals when choosing the right ornament to adorn your life's love. Enjoy!