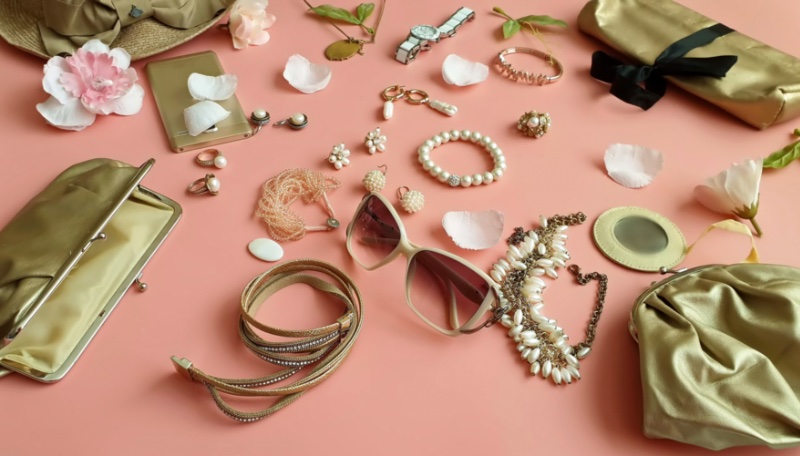 From an aesthetic standpoint, there's nothing quite like the allure of a gleaming piece of jewelry. When you know how to style it correctly, your ensemble can go from ordinary to extraordinary in mere minutes. With such a vast array of stunning items out there ripe for collecting, investing in pieces that won't fade with time is money well spent.
Nevertheless, it's not wise to collect jewelry with no particular purpose. If your pieces stay tucked away in some corner instead of being showcased and appreciated, they're not living up to their full potential. Don't let your beautiful items be wasted—learn how to build a personal collection here:
1. Do Your Research
It can be easy to get overwhelmed when looking at a store's abundant selection of jewelry. Jewelry specialists explain that what is seen on display merely serves as an appetizer. Therefore, those who are set on accumulating pieces have to undertake additional research before making their decisions.
To remain informed in conversations with professionals, become knowledgeable on jewelry-making concepts. If you're looking to cultivate an extensive collection, understanding the diverse eras like Victorian and Art Deco is essential. Additionally, spruce up your wardrobe by learning how to combine jewelry pieces that flatter your complexion.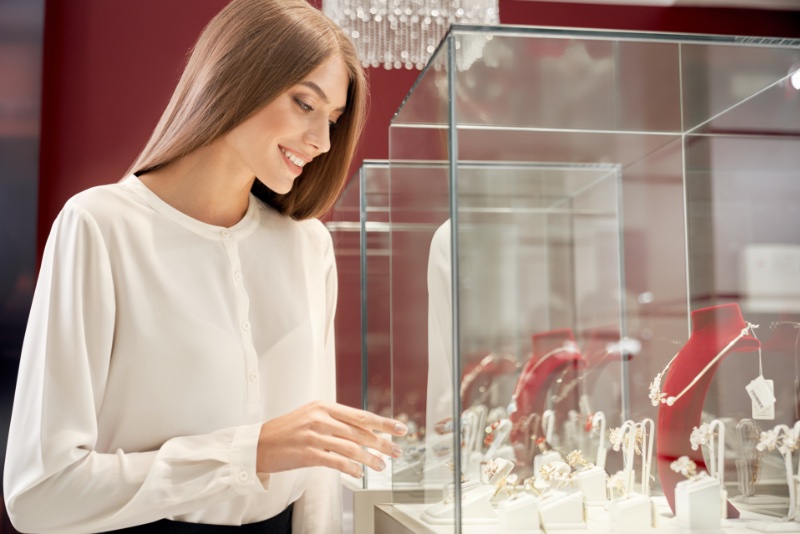 2. Look Around
The ever-changing nature of the economy makes it difficult to rely on one jewelry store alone. This is especially true with countless manufacturers and designers, creating many choices for you to explore. Therefore, shopping around at different stores is worth uncovering the best available deals.
Take your time visiting other jewelers and having a look at their pieces. After all, building a jewelry collection doesn't happen overnight. If you're looking for convenience, begin your hunt by browsing the online catalog from a trusted Raleigh jewelry store or other genuine sites with jewelers. If you love unearthing and uncovering new treasures, visiting local jewelry stores is your best chance to view a wide selection of stunning pieces.
3. Choose Your Style
While selecting jewelry based on its design is not necessarily bad, it might not be the wisest decision in the long run. Be sure to think about your tastes and needs when making your choice so that you can find an item that will speak to both of them. A little thoughtfulness goes a long way in ensuring you have pieces that are more than just aesthetically pleasing but also practical for everyday wear.
While jewelry may be a valuable asset for some investors, those who intend to wear it should consider how it will blend with their everyday look. Before hitting up those stores and boutiques, pause to ask yourself what you're searching for. Do you enjoy flashy and ornate accessories? Or are simpler pieces more your style? By first narrowing down a few aesthetic preferences, finding that ideal piece of jewelry won't feel so daunting.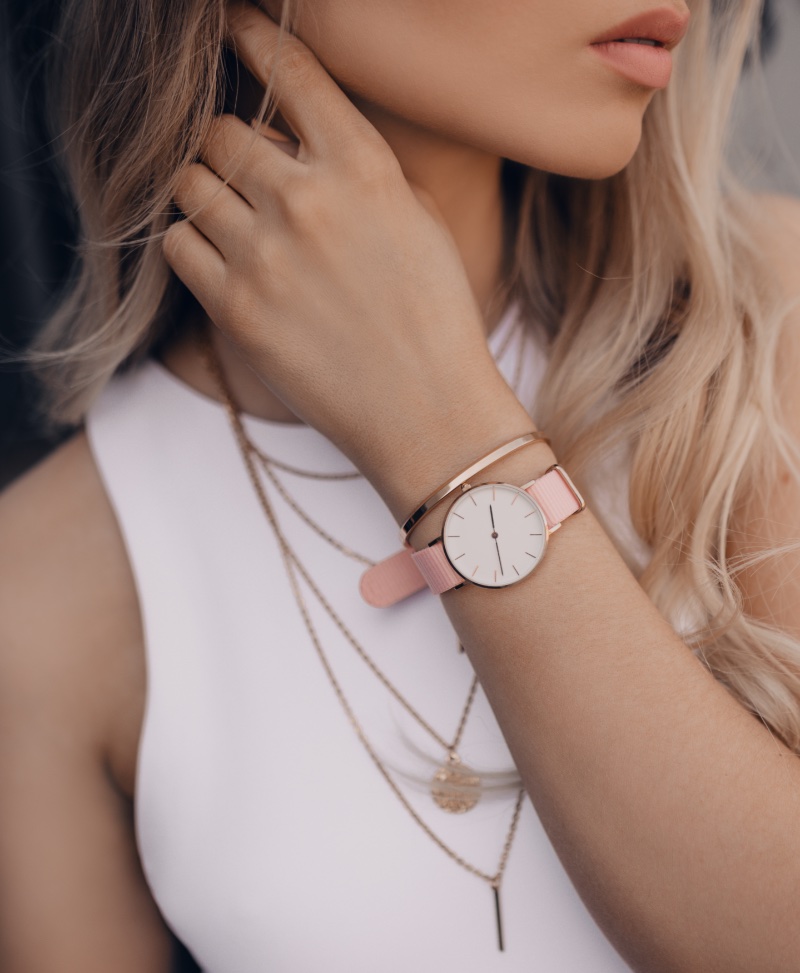 4. Have the Basics
Just like jeans are a wardrobe essential, you should ensure your jewelry collection contains the must-haves. Whether for an everyday look or quickly glam up before heading out, these pieces will never fail you. The right accessories can elevate any outfit and provide versatility, so invest in those timeless items that offer endless styling possibilities.
When it comes to a stellar jewelry collection, earrings, bracelets, rings, and necklaces are essential must-haves. The great thing about these pieces is that their simple designs can be dressed up or down with ease. Take stud earrings, for instance; they make the perfect accessory for everyday wear since you can immediately elevate your ensemble without putting in too much effort.
5. Make a Statement
After you've got the basics, it's time to add a statement piece. The bold designs behind these pieces are often so eye-catching that they can easily overwhelm any outfit—which is perfect for those who prefer minimalistic styles. People may even consider your signature look based on this singular item, whether it's an architectural cuff or chandelier earrings.
6. Ask for Advice
Your research is a great start, but having the advice of an expert doesn't hurt. Professional jewelers have studied everything there's to know about jewelry, from how to pick out and style them. Plus, they are better informed on any new trends in the industry so that you can curate your collection with confidence. With their expertise guiding you through every step, building your collection will be worry-free.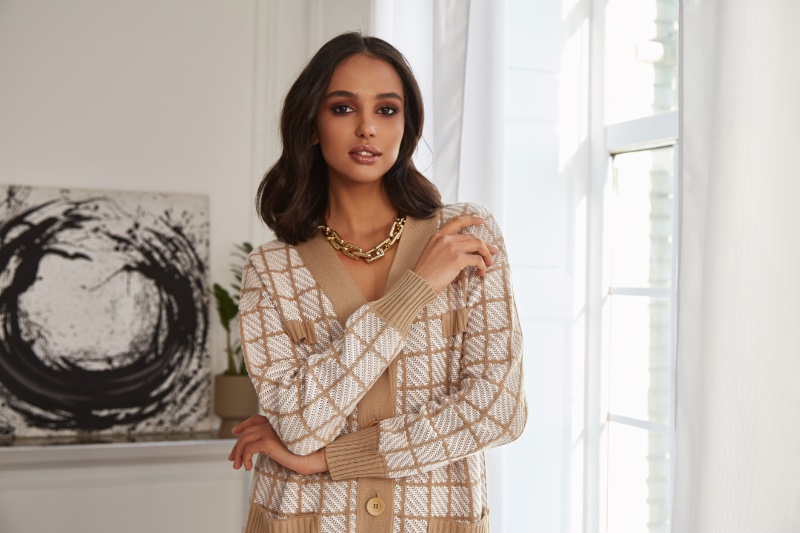 7. Care for Your Pieces
As your collection expands, show every piece the love it deserves and keep it in pristine condition. As each item is valuable, letting any of them slip into disrepair can diminish their value quickly. Carving out a dedicated time block for cleaning your collection from top to bottom should be part of your regular schedule.
Keep your jewelry in its best condition by adequately storing it between uses. Regularly inspect each piece to ensure that no repairs are required. This will help maintain the sparkling beauty of your pieces for years to come.
8. Build Your Personal Jewelry Collection Over Time
Building an excellent personal jewelry collection doesn't happen overnight. When purchasing jewelry, you should focus on quality rather than quantity. With patience and dedication to curating pieces that speak to your taste, you will eventually find yourself with a stunning collection that reflects your style.
Final Words
Jewelry is a great way to accentuate your look and express your style. By setting realistic goals, narrowing down preferences, and having guidance from an expert, you will be able to build up the perfect collection for you in no time. Investing in quality pieces that speak to your sensibilities means that you can enjoy them for years to come. With these simple steps, your jewelry collection will be sure to stand the test of time and make you look simply fabulous.