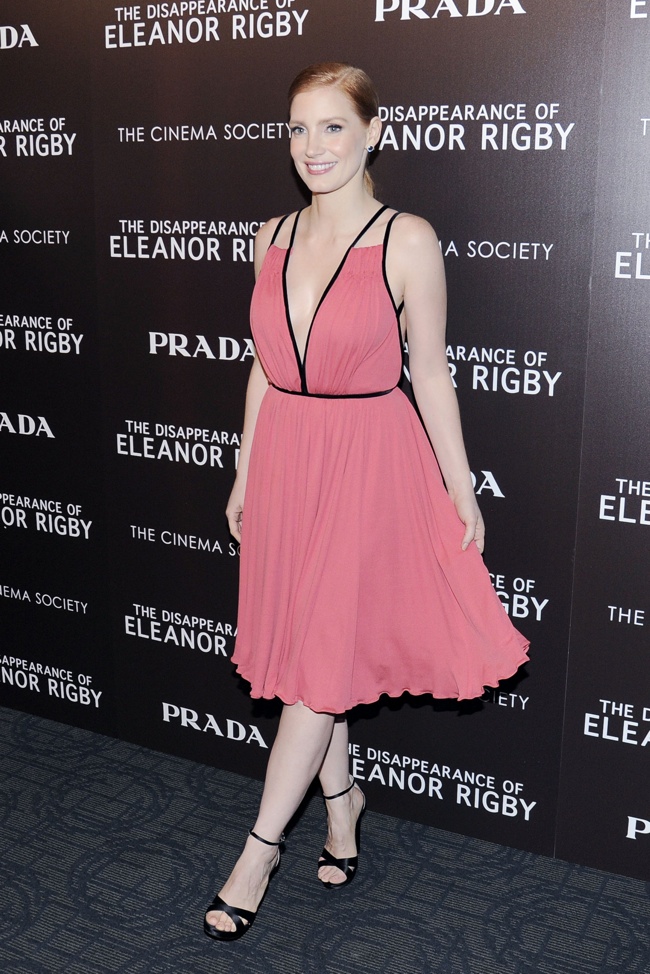 Prada Stars–Yesterday, actress Jessica Chastain attended the New York premiere of her new film "The Disappearance of Eleanor Rigby". The redhead beauty opted to wear a Prada coral silk dress decorated with black velvet shoulder straps and black satin heels also from the label.
Jess Weixler in Purple Prada Dress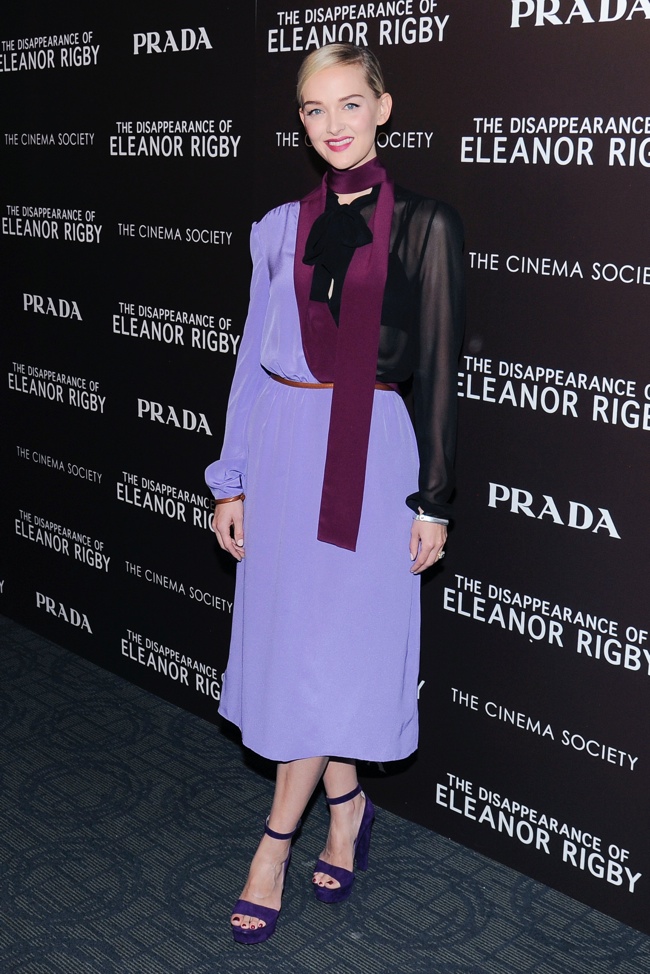 Her co-star Jess Weixler also wore Prada. The blonde was spotted in a lilac, off the shoulder crepe de chine dress with a black georgette shirt and violet shoes.
Related: Nicola Peltz Stuns in Prada Gown at "Transformers: Age of Extinction" Tokyo Premiere