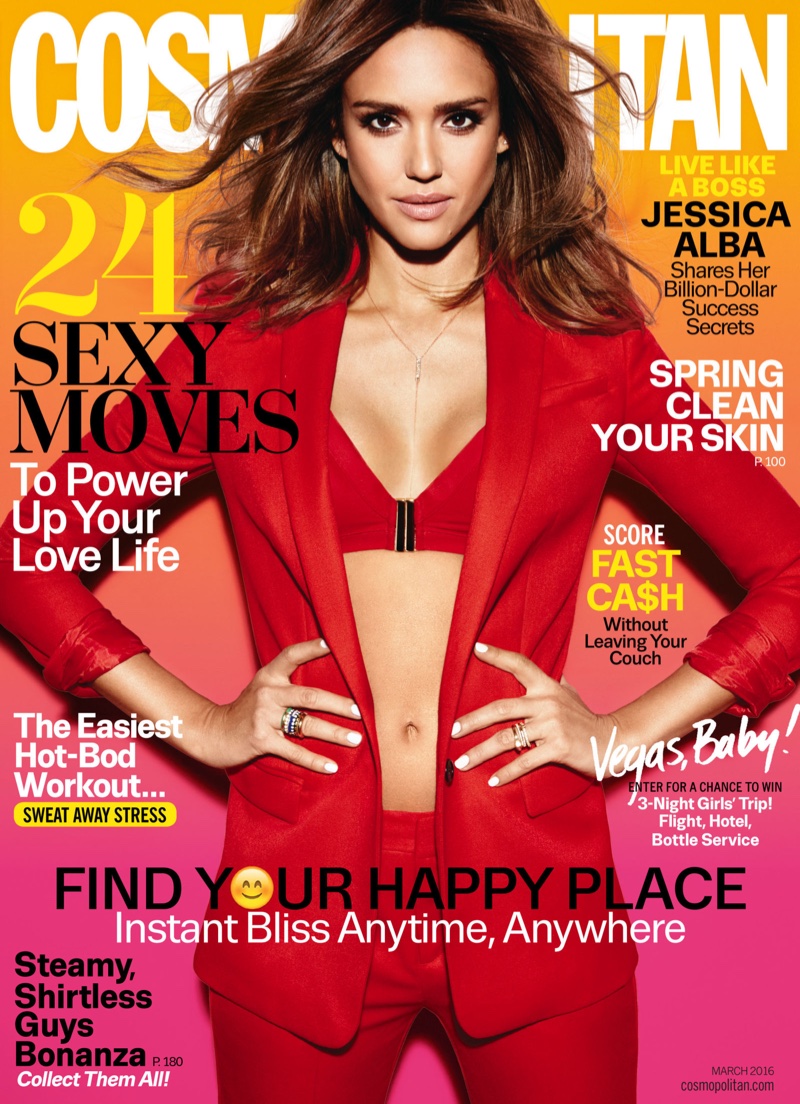 Jessica Alba looks red-hot on the March 2016 cover of Cosmopolitan Magazine, wearing a red jacket, pants and bra top. Photographed by Tesh, the actress turned Honest Company mogul looks fashionable but in charge wearing tailored jackets and dresses.
Jessica Alba – Cosmopolitan Magazine March 2016
In her interview, Jessica talks about not being feminine in her youth. "Most of my life, I identified more with my masculine side. I was kind of aggressive and super masculine in my early 20s — even into my mid- 20s. I got boobs when I was young …  and I was like, What do I do? … I was never the girl who they marketed. I was always feeling angry, like an imposter. I learned how to be cool with the feminine later in life."
She also opened up about being challenged in the business world by men. "I'm in a man's world in business. But I know what women want — [men] don't … Whenever [male colleagues] question me in meetings, I'm like, 'Go home and ask your wife. This is a pointless conversation. Go home and talk to her.' When we were talking about package designs, I was like, 'Are you really giving me notes on packaging for feminine care? I literally can't with you.'"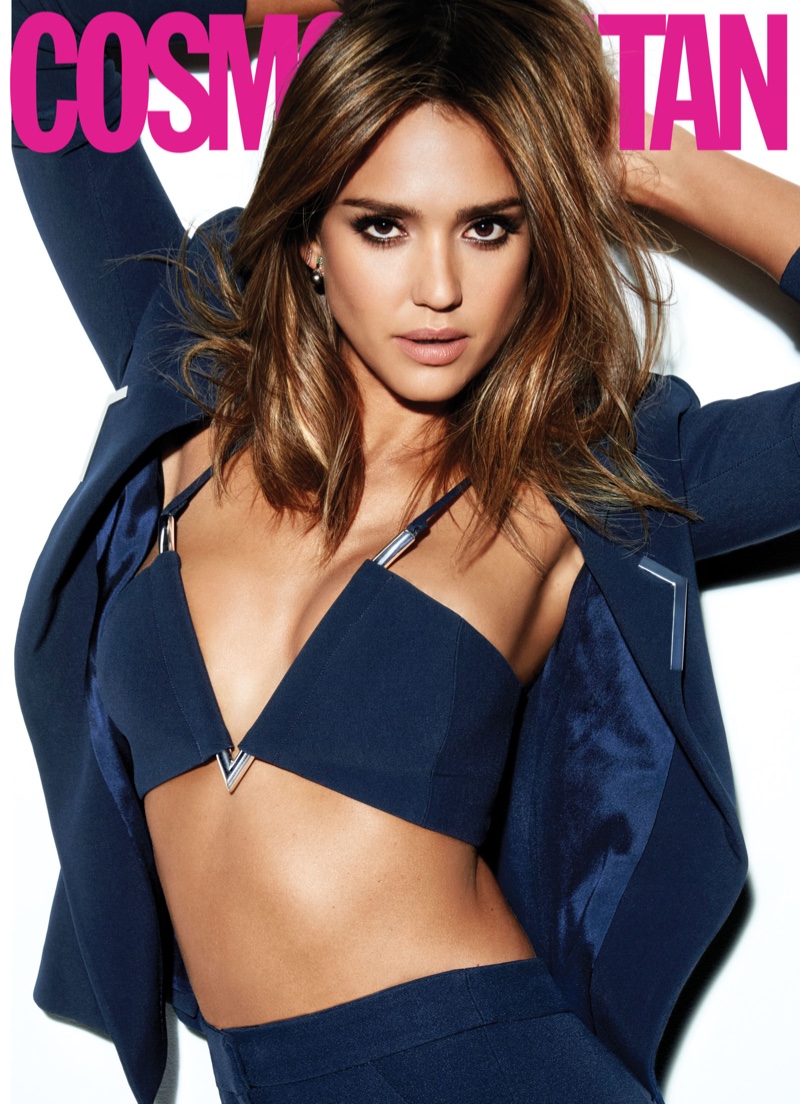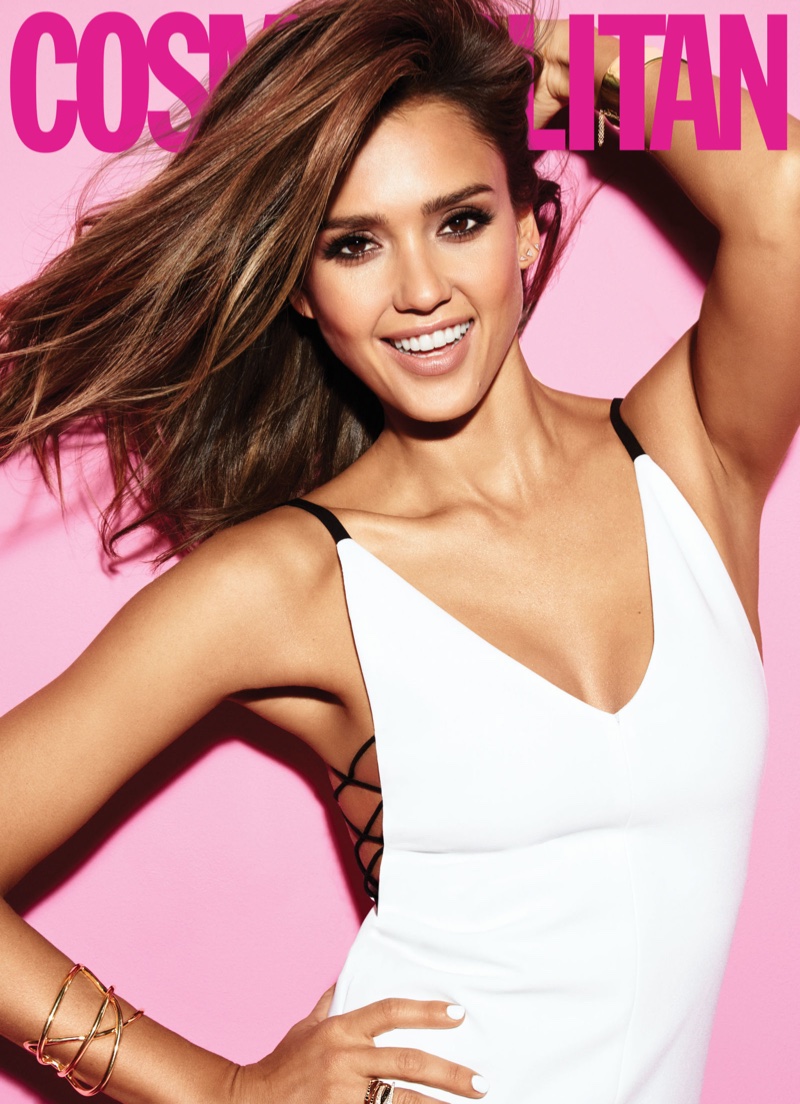 Jessica Alba – Who What Wear x Target Launch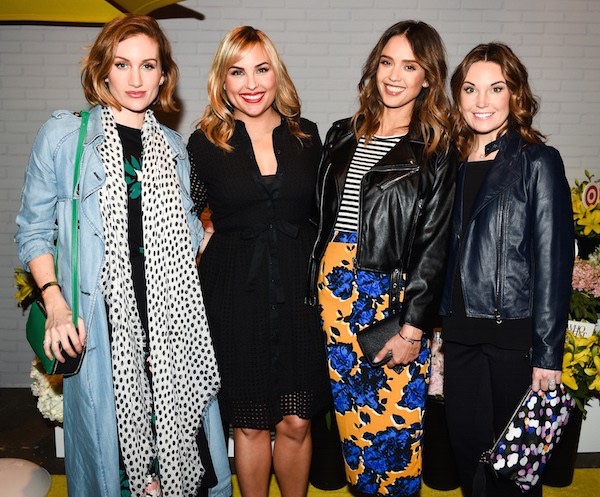 On January 28th, Jessica stepped out to attend the New York launch of Who What Wear's clothing collaboration with Target. Jessica wore a floral print midi-skirt, striped shirt and leather jacket from the collection at the event.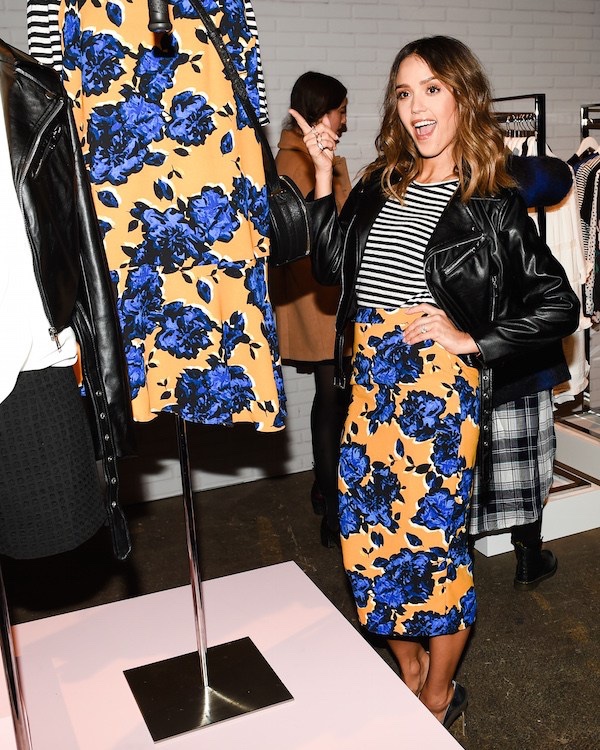 Jessica Alba also recently landed the February 2016 cover of Vogue Australia. It was her first Vogue cover ever. The actress wore a white Calvin Klein Collection dress and bra top in the Patrick Demarchelier lensed image.