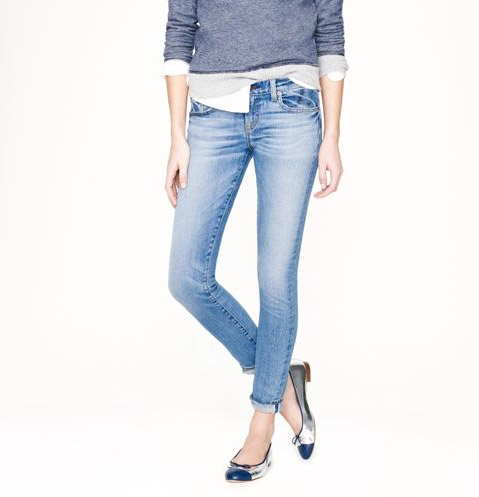 American clothing brand J. Crew, who recently released their July Style Guide, is introducing clothing in size 000 which is equivalent to an XXXS or a 23" waist, reports Racked. The popular clothing brand has come under fire after the release of the news with celebrities like Racheal Ray, bloggers and shoppers alike voicing their disdain for the company's decision.
The editor of the blog Capitol Hill Style writes, "I won't support J.Crew's decision to expand their sizing downward because it feeds into the notion that clothing size is a scarlet letter."
A spokeswoman for J.Crew spoke to Today.com and defended the company's decision stating, "We are simply addressing the demand coming from Asia for smaller sizes than what we had carried. Our sizes typically run big and the Asia market tends to run small," said the spokeswoman. "To further put into perspective, these sizes add up to the smallest possible percentage of our overall sizing assortment."
"Also to note, J.Crew's sizes run across the board to try and accommodate as many customers as possible… We run up to size 16, we carry petites and talls, and our shoe sizes run from 5-12. [It's] all based on customer demand," she said.
What do you think of J.Crew's new size?
Image: Denim look from J.Crew's site