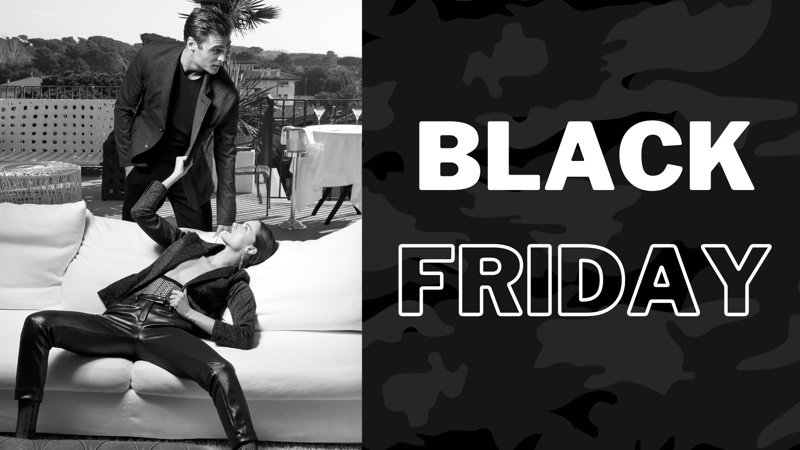 Choose from a range of special Black Friday deals to stock up your wardrobe with all the necessary Italian luxury fashion released for this autumn or fall 2020 season. Time flies by, and with it comes Black Friday. It feels like just a few days ago when online retailers crushed through the sales record on last year's big sales day. Yet, another one is already upon us. So, what's your shopping list look like for this year's Friday after Thanksgiving? Did you leave enough room for Italian luxury fashion?
While sales aren't something for the big designer's brands coming out of Italy, this year is poised to be different. Considering the special circumstances of this year, brands like Mason's Italian Luxury Fashion are trying to find some ways to reduce the burden on their customer's shoulders. The result is a hugely discounted price on a great range of men's and women's clothing, including the latest fall or autumn 2020 collection. So, let's find out what styles of Italian luxury fashion you could expect to get on a discount as part of this year's special Black Friday deals.
Black Friday Fashion for Her
Fall is the most favorite season for many women. Not too cold, not too warm; this is the perfect season to showcase their inner fashionista. You can wear layers after layers and then embellish it with a funky jacket. The chance to wear a pair of boots and leggings doesn't harm the cause either.
This autumn, though, seems to be the year of bold yet comfy dress. Most of the time, confined to our home, we can always do with an oversized, snuggly sweater. As for inner, a printed jersey top, along with a similar trouser or jogger, could not only keep you warm but also make you look stylish.
You can also mix things up a little – either by tucking in your blazer in your classic patterned trouser or by combining cargo pants with a blazer or field jacket. If some animal, carpet, or forest prints aren't vibrant enough, you can always find some studs, sprinkles, and gemstones adorned outerwear for added glamour.
Black Friday Fashion for Him
Even if we go by the stereotype that men prefer substance over style when it comes to fashion, filling up the closet with some Italian luxury this fall couldn't harm anyone. With the eye-watering prices offered by the likes of Mason's Italian Luxury Fashion, it is a no brainer.
This Black Friday, you can find anything from a classic Prince of Wales designer suit to a comfy, eco-sustainable jogger, all on a cut-price deal. The usual checkers and camouflaged outwears are available in abundance too. Though, the military range seems to be coming of age with some studs and gemstone adornments, especially around the oversized cargo pockets both in the jacket and in the pants. So what are you waiting for? Let's get down shopping for some Italian luxury fashion!