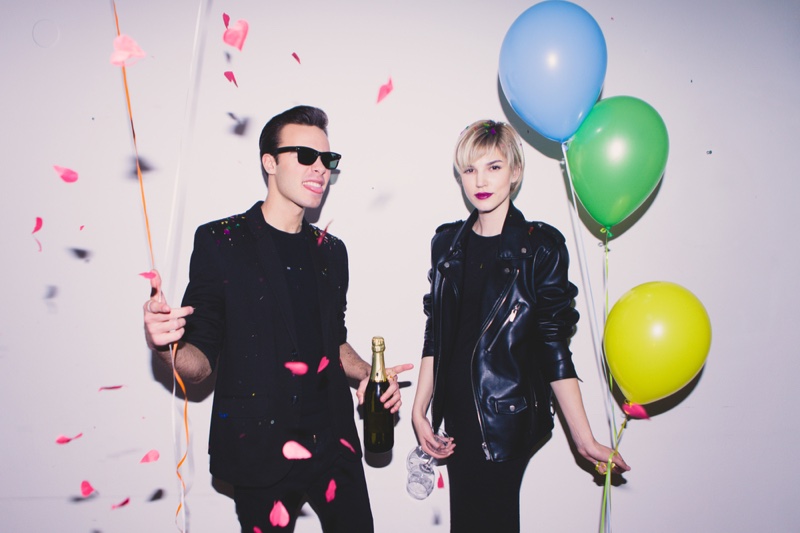 So you've received your first ever invitation house party? Or to a house party where that cute guy you like is also coming? Either way, you can't just wear your most shiny dress and walk into the party. House parties are much more than about looking great and coming across as the most interesting person in the room.
House parties are about having fun and maybe even making some new friends along the way. They're about catching up with old friends, knowing more about newer people in your life, having good food, enjoying great drinks, playing fun casino games like bingo and poker, and doing other fun activities. And as long as you're being friendly, interesting, and looking your best, you'll make a good impression and have fun.
However, things that affect your party experience start way before the party does. So here are some tips to know even before you head out of the door.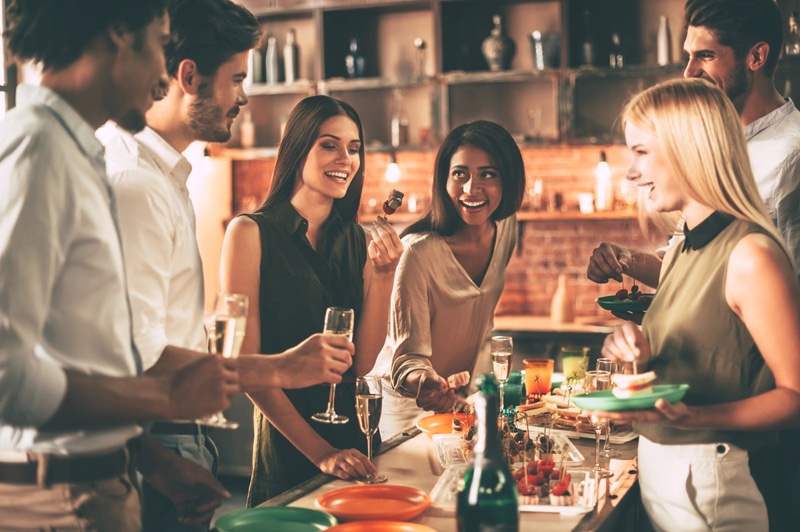 Be a Charismatic Speaker
Research has shown that, in a conversation, body language, voice, and emotion weigh more than the words themselves. Having good public speaking skills and body language will greatly help you in being a charismatic speaker.
Another thing you can keep in mind while talking at a party is to be passionate. This means you should change your tone and emphasize your words with gestures, not that you should shout or speak loudly.
Keep a Few Good Stories Handy
Okay, so you've gained enough charisma to speak well. But what will you say? That's where a few entertaining stories will come handy to you in a house party. Recall a few good stories and rehearse them so you don't have to remember details or go on tangents while telling them.
You'll find plenty of good stories from your everyday life and from interesting experiences and hobbies. Also, tailor your stories according to the type of party you're attending and switch them up from time to time so you don't get caught telling the same stories over and over again.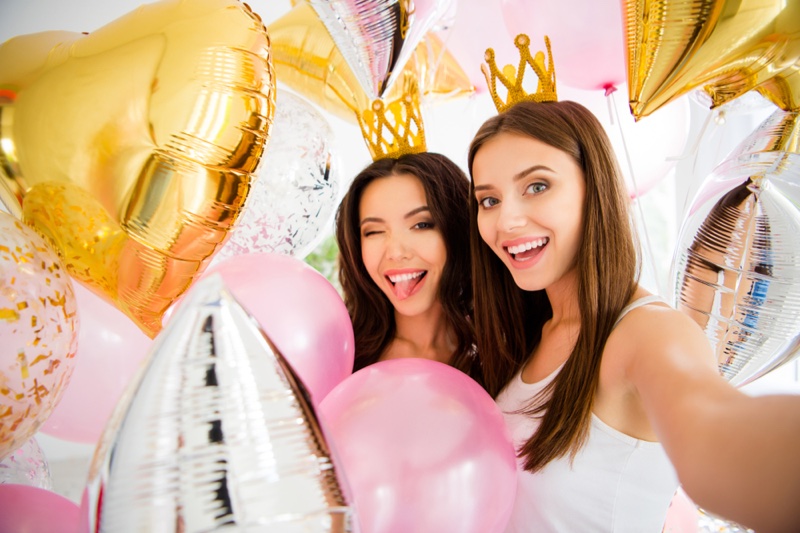 Looking Your Best
You surely want to look your best at a house party. But before you start picking out your outfit for the evening, there are other things to know and keep in mind. First of all, you should maintain good hygiene by bathing, washing your hair, clipping and filing your nails, and maybe even wearing deodorant.
Next comes hair. For your hair, get a style that complements your face. Your hairstyle should also complement and match the casual/formal tone of your outfit. You can even go for a completely new hairstyle, one that's different from how you'd normally wear your hair.
Makeup is your call. Whether it's some low-key brushes or full-on smokey eye and red lipstick, make sure it matches the occasion and the rest of your outfit. Speaking of it, you can renew an existing outfit or just add polish with accessories like earrings, bracelets, and unique shoes.
Finally, the last and the biggest part of your house party look puzzle is a good dress. What should you wear anyway? Though it depends on how formal the party really is, here are some dress ideas you could use: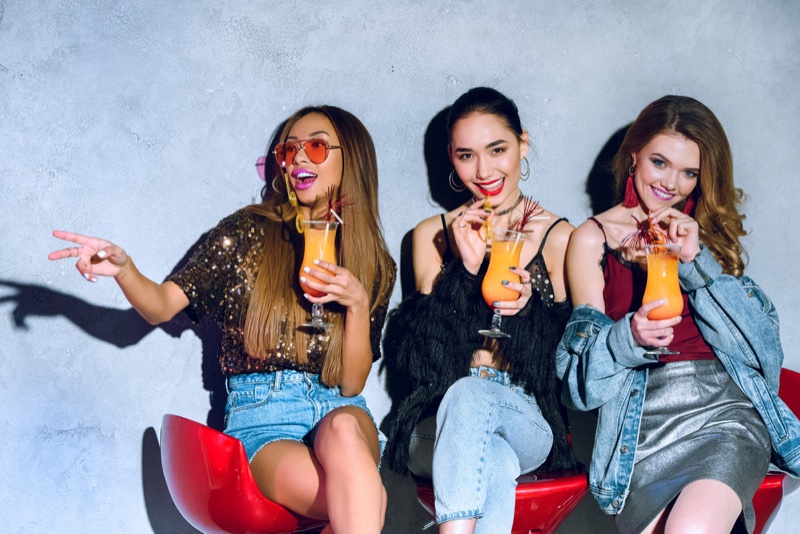 Blouse and Slacks – Not exactly the latest trend, but this outfit is the perfect blend of both casual and smart. Pick a chic boho blouse with beautiful embroidered or print details and pair it with a pair of tailored jeans, be it wide-leg, straight, or boot-cut.
Pastel Dress – A summery pastel dress is guaranteed to give you a distinct look at any house party, especially if it has details like a cinched waist and off-shoulders. Don't forget to pair it with matching accessories like a handbag.
Floral Skirt – Another summer-friendly dress is a floral skirt. Wear a skirt with distinct patterns and colours and pair it with a soft crisp tee or crop top in blushes or white.
Jumpsuit – If it's a house party at your colleague's place, then you can't go wrong with a fabulous jumpsuit. Modern and elegant, they come in bright colours and cool patterns like ruffles, laces, or culottes-cuts.
Maxi Dress – A charismatic piece of evening party wear, a maxi dress' loose open curl and pointed-out heels will make you the most relaxed yet fabulous person at the party instantly. Pair it with ankle boots, pendant necklaces, and delicate bangles for an oomph.