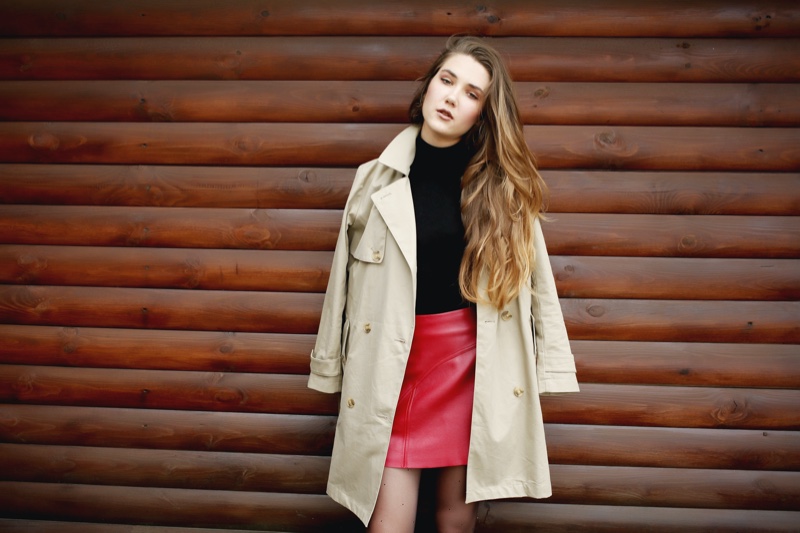 Instagram is undoubtedly the most popular social media platform for fashion brands. The target audiences are right there on the app. They often make their buying decisions based on what they see on brand pages.
The Instagram fashion influencer game is enormous, making it an excellent destination for content creators. If you have a good style sense and a penchant for content creation, you can definitely try your luck with influencer marketing. But there is tons of hard work behind all the glitz and glamour.
You cannot expect to grow a bigger audience and get more brand collaborations without effort. Most importantly, you must create the best content to hook followers and brands. Let us share a few valuable Instagram content creation hacks for fashion influencers.
Create a Strategy
This one is a no-brainer because becoming an Instagram influencer is like running a business. A strategy helps you grow faster in the long run. It would be best if you devised a plan for how you want to look, the target audience you plan to attract, and the brands you expect to collaborate with.
Move a step further by deciding how much time you can dedicate to Instagram content creation and how often you want to post new content. Define your values and goals, and check your competitors as well. You can start with a strategy by covering these basics and realign it down the line as you gain footing in the industry.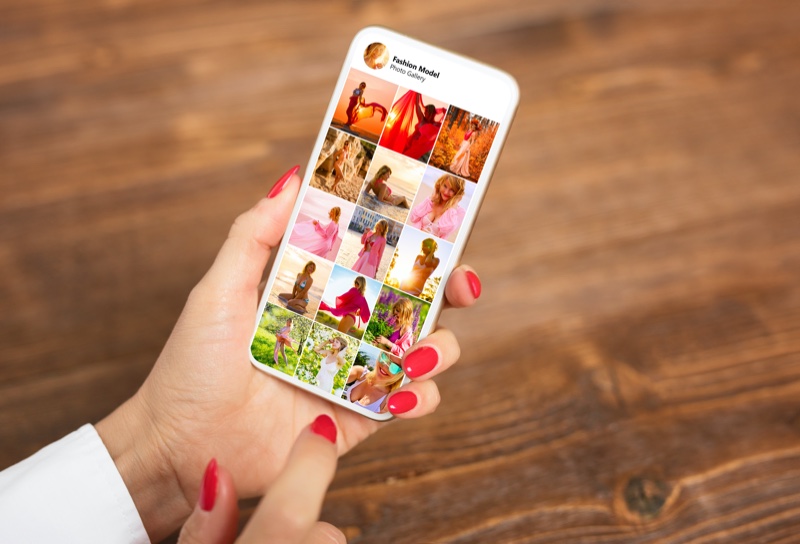 Know Your Message
If you want to foray into the content creation domain, you will probably have a reason for it. Fashion influencers may want to educate, inspire, create connections, or be relatable. Your intention defines your message, so be clear about both from the outset. No one wants to follow random people who hardly know what they want to convey.
Being an influencer means you must influence others, and a strong message is the best way to do it. In fact, it also defines your target audience down the line. So start by thinking through your core message and building up your content.
Go the extra mile by defining a niche and sticking to it. Followers will pay attention if you constantly post compelling content on the same topics. Eventually, they may spread the word and help you grow your following.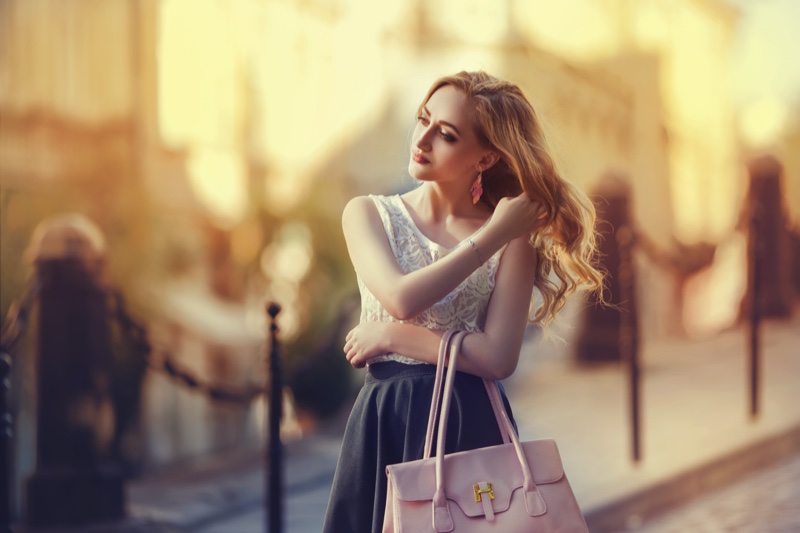 Craft Valuable Content
Perhaps the most critical hack for Instagram fashion influencers is to focus on value. As a rule, you must stay true to yourself and say and show things you believe in. Talk about something you are interested in and craft videos on fashion trends you feel comfortable with instead of chasing them.
Also, recommend only the brands and products you would really use and trust. Instagram users are savvy enough to see through influencer strategies, so provide them with genuine value and authentic recommendations.
Create High-quality Visuals
Fashion content is about compelling visuals because followers expect to see the best photos and videos from influencers. Master the skill of photography and video shooting because you may not have a professional team as a beginner. You may have to take random snaps later, even when you build a team.
Investing in top-notch equipment is equally crucial because it determines the quality of your content. You must also use feature-rich video editing software to enhance your videos and make them share-worthy. The technique is equally crucial as lighting, camera angles, background sounds, and filters also make a difference. The good thing is that you can rely on your video editor to check these points.
Be Consistent with Your Posts
Although becoming an influencer sounds great, you must expect it to take time to happen. Getting thousands of followers for your accounts requires years of posting and immense hard work for content creation. You have to stay consistent with your posting schedule to keep your followers hooked at all times.
While the quality of content is crucial, you do not have the choice to slow down. You may expect to falter with time management at some point, but you must do your bit to stay regular. The best way to maintain a hold over your schedule is to plan your content a week ahead.
Also, get the photos and videos ready on time instead of leaving things to the last minute. Remove all distractions that keep you from staying regular with your posts.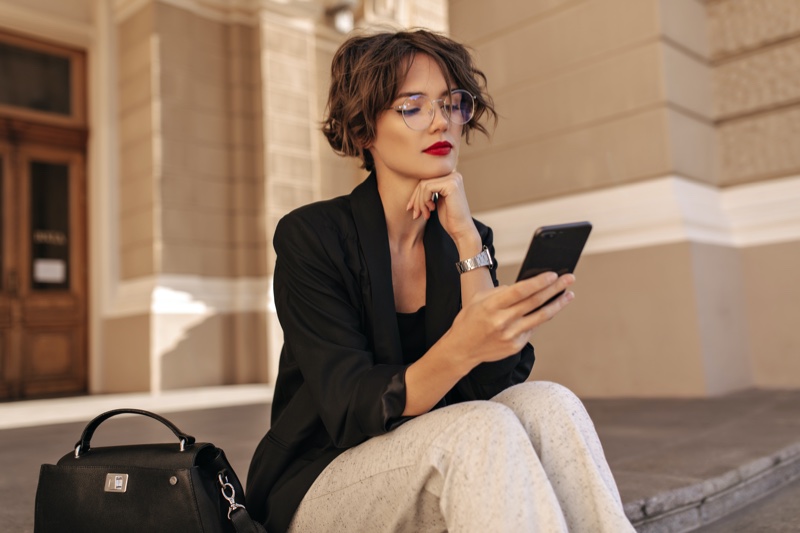 Choose Your Collaborations Wisely
Choosing your collaborations wisely is as significant as creating quality content and posting it consistently. Fashion influencers are spoiled for choices because all brands advertise on Instagram. But it would be best if you accepted collaborations that perfectly fit your image, principles, values, and goals.
After all, you must retain your followers' trust instead of chasing offers from big brands. You can skip a few offers even if it means losing revenues because your credibility and reputation as an influencer matter more in the long run. Work with a brand you actually trust and promote products you use to drive results for the brand and deliver to the expectations of your followers.
Follow the Rules
As an Instagram influencer, you must recognize the rules because they are as vital as creating great posts and videos. Instagram's advertising policy requires sponsored content to be marked accordingly. It includes content highlighting a brand, business, or product for a payment, whether monetary or in the form of free products or services.
Whichever collaboration model you choose, you must stick with all the regulations that influencers have to follow. The last thing you want to face is a penalty because it can ruin your reputation and credibility. Moreover, ensure relevance when collaborating with brands because it is an unspoken rule you cannot ignore.
Conclusion
Instagram is a popular platform for fashion brands and influencers. Brands want to make the most of the reach and following of influencers. Conversely, influencers aspire to engage their audience and grow their following through compelling content.
However, Instagram content creation is a complex task that requires hard work, creativity, and consistency. While there are no shortcuts to success, you can follow these tips to win the content game as a fashion influencer.