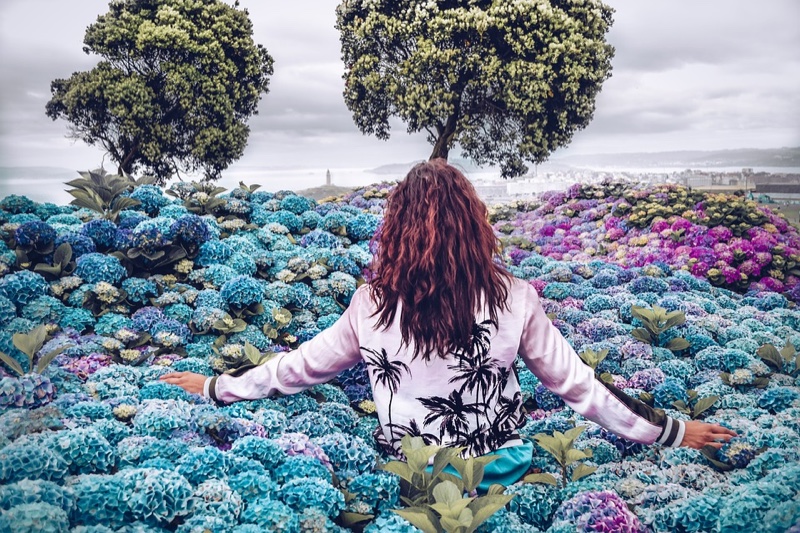 Life coach Giordana Toccaceli shares about her inspiration, business, favorite quotes and more.
What was a defining moment early in your life?
Watching my mother become a successful multiple business owner in a third-world country at a time where it was much more difficult for women to succeed and she did it without mentors, help or guidance. She started her own furniture factory and grew it into designing over 300 mall stores across South America. I watched her go through the successes and also the very real challenges it brought her as a single mother. She is an inspiration.
What is an interesting fact about yourself that not many people would know?
I used to play professional racquetball and played in the Pan-American Games competing against the best players in the world. Sport was a life saver for me like it is for many people. It was also interesting seeing the dynamics of a big competition event like that and being directly around people from all over the world. You had people from some third world countries abandoning the competition and running away to try and stay in the country, you saw other countries work ethically when it came to sports – where they'd stay longer and push harder and do a thousand more reps than anyone else. It was a great experience.
What excites you the most about your business right now?
I am so excited about the results we are getting for our clients. It is amazing to be able to help people with such a vital area in their life, their love relationships, and see them go on to form healthy, long lasting, passionate, exciting love partnerships. It gets me up in the morning, and as cliché as it sounds, it really is true for me, I am driven every day by figuring out ways to better deliver to our clients. There is so much unbelievable pain around relationships, heartbreak cycles that keep getting passed down from parents to children. We love being able to play a small part in helping people transition into really thriving relationships.
What's your favorite quote and how do you apply it in your life?
"If someone else has done it, I can do it too." This is a guiding North Star for me because we come up against so many doubts as entrepreneurs carving out our own path and when you have distinct role models that have not only succeeded in the industry but sustained growth and success, you then know it can be done because it has been done. I kept repeating this to myself often whenever we came up against an obstacle that seemed like it had no way out or easy solution.
What advice would you give to your younger self? 
I'd say to myself, "You are right, helping others with their relationships, intimacy and emotional well-being should be the cornerstone of your mission in life, it is needed. Even when you doubt or feel like you are going against the grain, it will be worth it. Work hard every day, take one step in front of the other and you will get there."
What was your biggest, most painful failure? (What did you learn?) 
My most painful failure involved not taking my time to hire the right people. When you are in the first year of your startup it is all hands on deck and you have little to no time to stay above water. While we have had incredible success in the industry and it has come very quickly, growing from a one person endeavor to a 12 person team, growing our readership to multiple 10's of thousands of readers per month in less than 12 months, there were a couple of instances where we hired quickly, instead of doing our due diligence to find out if this person was a fit for the role or that the company was really ready to scale that quickly.
We have an incredible team and are really fortunate, however when you add one person to a mix that may not be a fit, then the team suffers, forward momentum is delayed and you inevitably let down the person you hired who you aren't able to deliver for even if you want to.
We now make sure to have a strong hiring system, we take our time, we look at references and get a real feel for a possible team member's performance capability and talent profile as well as offering them the best we can. It is working out really well for us.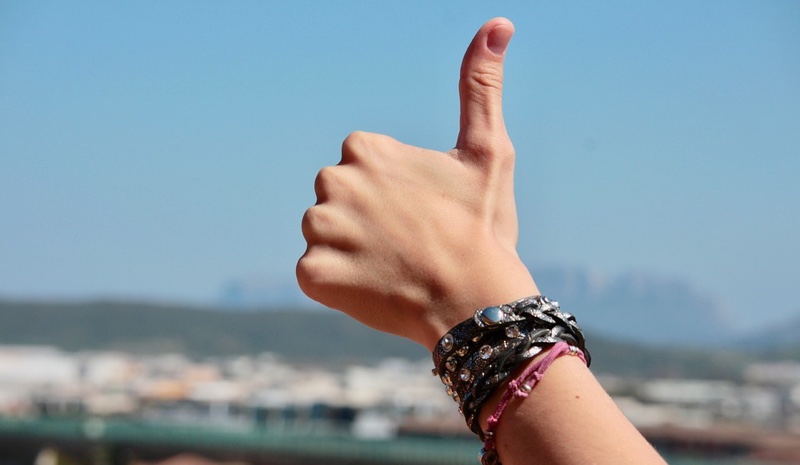 How do you define great leadership? 
Responsibility. I think when you sign up to leadership you sign up for greater and greater responsibility. You have to be willing to learn and learn quickly, to lead by example, and to step up when others need you to, you also have to let yourself have your learning curves, know you are human, and make sure you balance your life outside of work.
Who is the best ever leader (alive/dead and why?) 
There are so many I could list, I am recently inspired by the CEO of Linked In, Jeff Weiner and his compassionate win-win leadership model. It is proving to be exceptionally effective, proves a lot of other beliefs in business leadership that a compassionate model means a soft model that will prove ineffective, it's quite the opposite, in fact, and I believe is paving for a new way of doing things. It fits well with our values and mission statement. I am definitely taking notes on how he does things.
Which single habit gives you 80% of your results? 
Thinking. I will allocate specific time to shut out all of the noise and sit down somewhere comfortably and just think on things often up to two hours.  It lets me think creatively, break things down in my mind, strategize, process my feelings on things and my own internal blocks, use my imagination and come up with well thought out plans and solutions. A huge key to my success! 
What is something you would like to be doing in three years with your brand? 
We want to branch our platform out as much as we can and diversify it, we want to create a Love and Relationship App which I think will be an incredible resource and much more.
If you ever start a charity, what would it be called and what would it do? 
Foster children. They are a huge part of my heart. I am currently seeking out partnerships with nonprofits that focus on supporting Foster Children and we've found some great ones. We will be giving 3% of proceeds from our next product launch to the ones we partner with and we are very excited to be able to do that.
What is the most exciting question that you spend time thinking about? 
Thinking about what's possible. Part of the huge appeal entrepreneurship has for me is that the sky's the limit and you can go in so many different directions. You are steering a ship which needs to be carefully steered and stewarded, however you are still steering it and there are many different potential destinations. As your company begins to grow and evolve you begin to find better and better opportunities and exciting projects to partner on and create.
Giordana Toccaceli is an International Dating, Relationship and Intimacy Expert having worked with thousands of women and men around the world to become their most attractive and magnetic selves and attract incredible partners into their lives in record time.
Giordana has worked with a wide range of clients from Top CEOs, successful entrepreneurs, professional athletes, actors, models and every day men and women. She is a regular contributor to Univision TV's morning show "Despierta Austin" and the Founder of Woman's Allure and the Co-Founder of Embody Love Project.
If you are ready to change your life, check out The Coaching Institute.