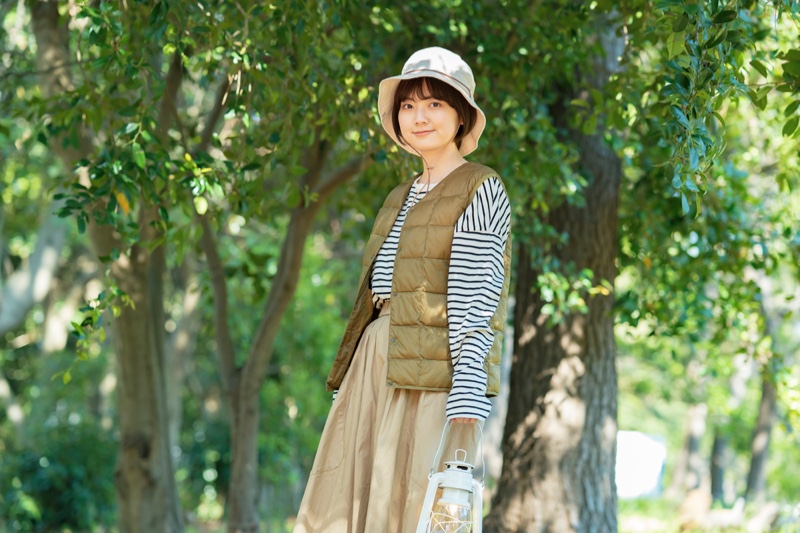 High Tech and Ingenuity in the Great Outdoors.
Outdoor gadgets have gone high tech. To make your journey more comfortable and successful, your next outdoor adventure should include at least one of the clever, innovative gadgets mentioned in this article. Everything from flashlights to wind-up radios are now state of the art. Even high-quality sleeping bags and pocket showers are more functional. The latest in cutting edge technology will help to make your next outdoor adventure safer and better than roughing it old school. From spectacular tree tents to groundbreaking portable stoves these incredible gadgets should definitely end up on your packing list.
The WEN 56203i Portable Inverter Generator
This magnificent portable source of power delivers two-thousand running watts in a compact, lightweight package for all your recreational needs. The built-in ECO-mode even adjusts fuel consumption to give the generator a longer run time. The WEN 56203i Portable Inverter Generator is also easy to transport and store. It comes packed with important safety features as well. Ultimately, this clever machine will keep all your electronics up and running on the campsite, through a variety of convenient outlets and all of this will be done without damaging any of them or disturbing any of your neighbors.
The Portable Wood Burning BioLite Camp Stove 2.
Because it weighs in at a hefty two pounds, it's probably better suited for car camping than backpacking but otherwise, the BioLite Camp Stove 2 is arguably one of the best camping gadgets that money can buy. For starters, it is sleek, handy, and eco-friendly but that's not all, not only does it cook meals and boil water, it also converts the heat from a fire into electricity. This nifty power source will enable you to charge LED lights, mobile phones, and other gadgets while being out in the great outdoors. This updated version of the original BioLite Camp Stove comes with fifty percent additional power, a removable 2,600 mAh battery, and a smart LED dashboard that shows the current battery status and fan speed settings.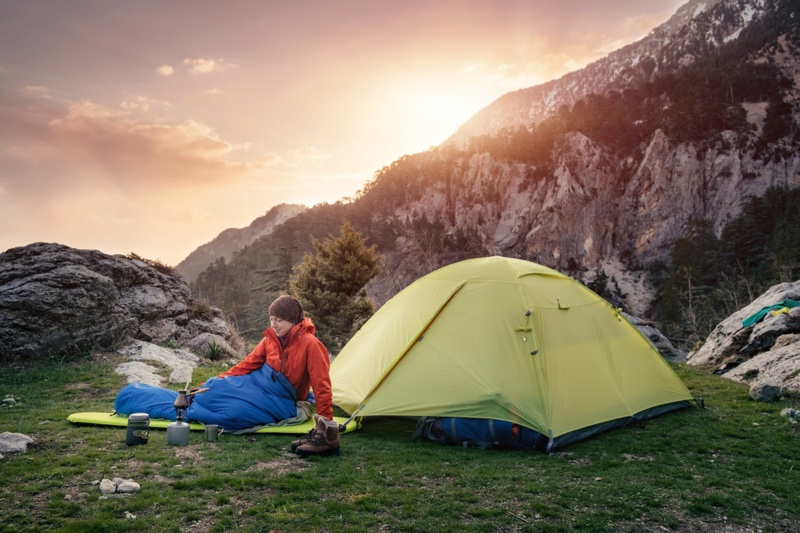 The Nine Person Instant Cabin Tent by CORE Equipment.
This instant, cabin-style tent, is masterfully fitted with pre-attached poles that enable you to set up a hassle-free shelter for everyone in under one minute. With all that extra time on your hands, you can then bust out a portable blender and reward yourself with a delicious smoothie for all your hard work. The Instant Cabin Tent by CORE Equipment also features a room divider, as well as zippered doors and windows for convenient ventilation and privacy. It also has hanging storage pockets and a fully-taped water-resistant rainfly, that creates the peaceful illusion of sleeping under the stars once it is removed.
The Award-Winning Stingray Three-Person Tree Tent (3.0)
This portable treehouse is one of the best camping accessories you can pack for your next outdoor excursion. Whether suspended between trees or pitched on the ground, this revolutionary elevated shelter will add a whole new level of comfort to your camping adventure. The award-winning design allows you to camp in style by keeping campers separated while enjoying total comfort in their own personal sleeping bays. There are even plenty of storage nets for organizing your packs and gear. A five-thousand HH rainfly offers protection even in the heaviest downpours and can also be removed for absolutely glorious views of the night sky. Another option is the suspended canvas platform known as The Tentsile Connect Tree Tent, which enables you to connect with nature, without having to worry about finding flat ground to pitch your tent on.
The Award-Winning LuminAID PackLite 12 and PackLite Nova USB Inflatable Solar Lanterns.
This waterproof, shatterproof, solar lantern is made with durable TPU plastic that can float on water and with its twist-to-close feature and an adjustable hanging strap, it truly is an awesome piece of camping equipment. The PackLite Nova USB provides over seventy-five lumens of bright LED light on Turbo mode in a compact and portable design. It can also run for up to twenty-four hours on Low setting. An upgraded version of the lantern can be recharged by the built-in solar panel in approximately ten hours of sunlight or by micro USB input in one or two hours.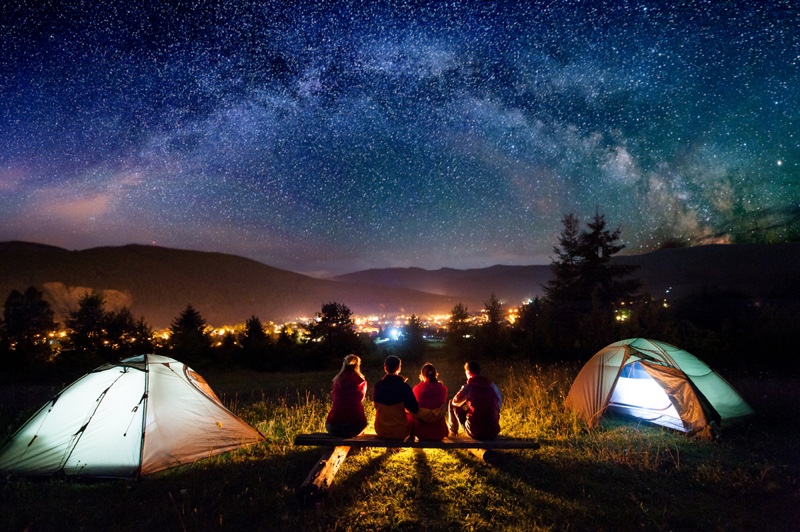 The Glowing Tent
This tent works similar to your conventional tent and closes up nice and easy but unlike ordinary tents, glowing tents are powered by the sun through solar panels on the outside and are available with Wi-Fi and an LCD that shows how much charge they have left. In an emergency, you can alert other campers by using this tent as a signal as well. If your fellow campers have the same type of glowing tent, then sending text messages between tents is also possible. Glowing tents allow you to stay indoors in case it rains outside, without getting any of your gadgets or gear damp.
Pack A Drone
A drone is an unmanned flying machine that comes in handy when you want to explore aerial views of different locations. Drones can help you speculate a wide area quickly and safely. You can take a drone up to the treetops, inside of tree barks, on lower ground and even straight down the hill so that you can easily survey the surrounding area to look for safe campsites and scenic locations. You can use a drone to look out for predators or scavengers in the area. A drone can also come in handy if you get lost.
Bison's Award-Winning Rolling BBQ Grill
This lightweight and transportable barbecue grill was specifically designed with backpacking campers in mind. The incredible outdoor cooking appliance is made from durable, lightweight aluminum and features hollow modular grates that allow it to roll up into a compact, portable cylinder weighing less than one and a half pounds. The unit is coated with non-stick Teflon and it's extremely easy to clean. The set also includes grill guards, a bundled carry sack, and a pair of size-adjustable stakes for convenient cooking over an open fire. Bison's Rolling BBQ Grill provides healthier food without weighing you down or taking up too much space.