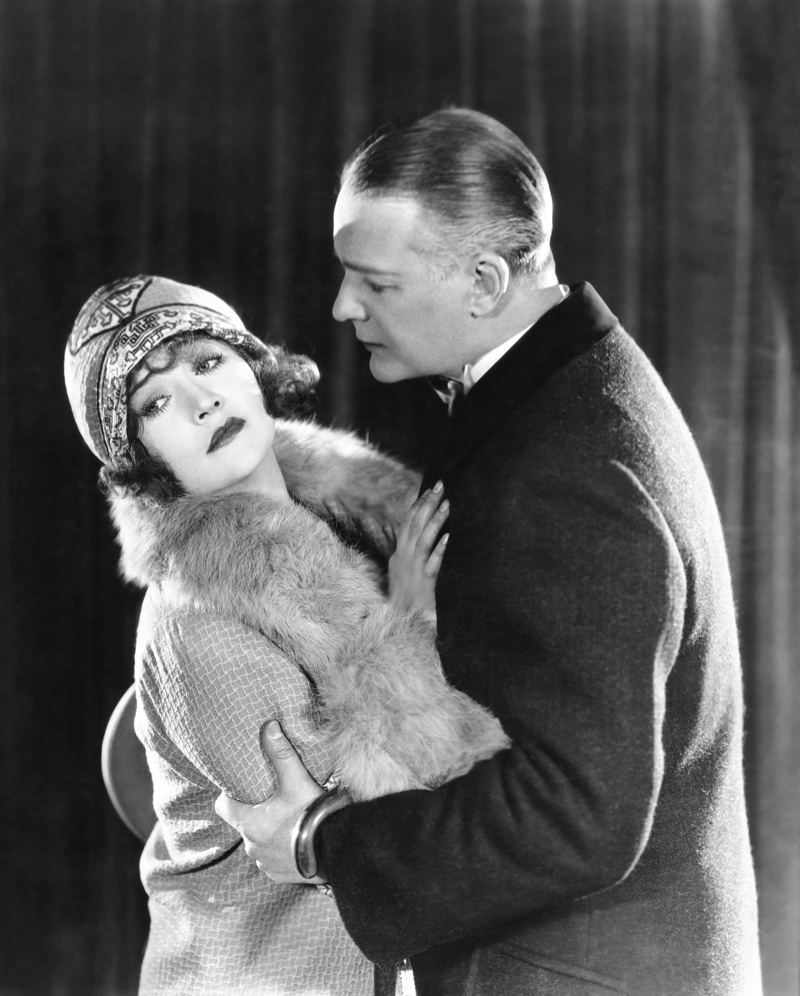 Have you ever felt like looking back into the past and appreciating the qualities, mannerisms and style of men from retro ages? If yes, then you might like our well crafted and timeless selection of styles that will instantly teleport you to the generation past. Whether it is the 1920s or the 1990s, every attire has its own story to tell. Keep on reading…
The 1920s style
If you are looking for a vintage jazz age informal evening wear, you can always go for a black or blue single-breasted jacket. Nowadays, double-breasted jackets are also flaunted by people for informal occasions. Go for a shawl collar or peak label with silk facing in satin.
Wear a trouser which matches well with the jacket. A single braid rouser with seams will do just fine. For the waist covering, go for a white evening or black waistcoat. The white waistcoats are much more formal in nature. To match the facings of the jacket, try black in silk. Make sure that the waist covering is a low cut V or U shaped and should be single or double-breasted.
Ever wanted to look like 'suave' casino professional dealers who entice everyone with their playful charisma? Well, now you can! Sport a stiff white plain shirt with single cuffs. Make sure that there are holes for 2 or 3 studs and stiff detachable wing for the upright collar and you are well-off to woo the ladies!
Besides this, you can always go for a blue or black overcoat along with several accessories (like handkerchiefs and boutonnieres ) to nail the classic 1920 vintage look.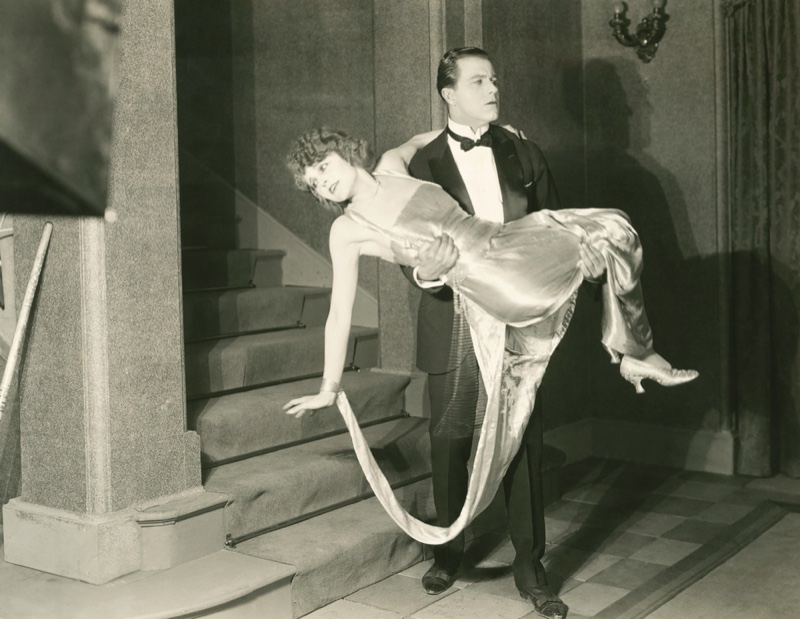 The 1930s style
In this depression era, the semi-formal evening wear was rampant among the gentleman class. Men used to wear midnight blue or black single-breasted standard jackets to the evening occasions and used to opt for a shawl collar or peak lapel with silk facing in satin. Just like the previous generation, the trousers were worn to match the colour of the jacket.
For the waist covering, the white evening or black coats were used. In this era, the black cummerbund was highlighted which is essentially a replacement for the waistcoats. Most of the times, these were suggested for double-breasted dinner jackets. A white piqué, stiff bosom shirt goes well with this 1930 attire. For the accessories, dark red carnation or a white linen handkerchief is advisable.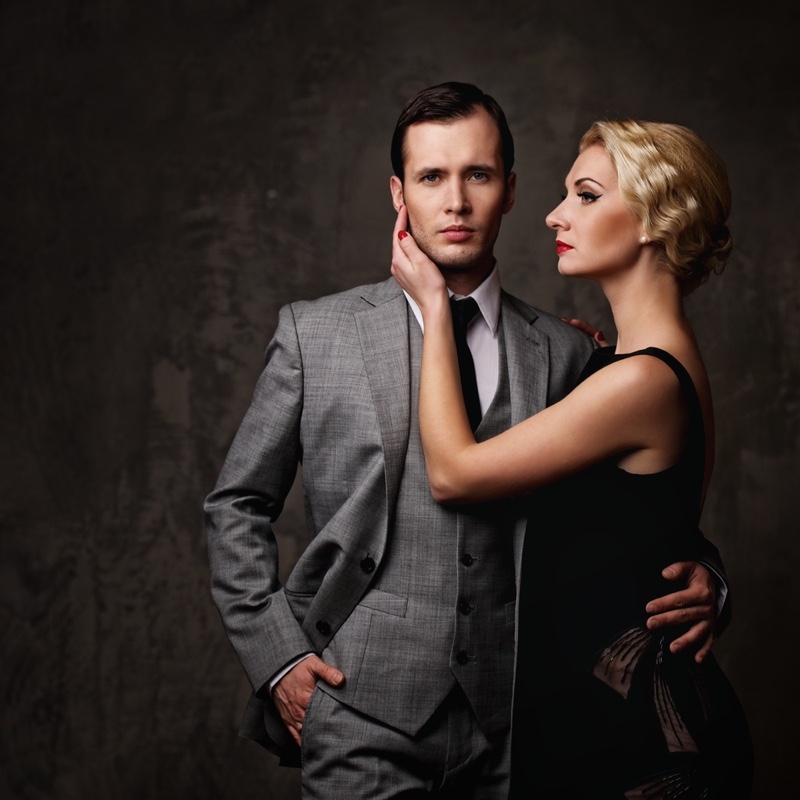 The 1940s and the 1950s style
In this post-war era, the warm-weather black tie was introduced for the elite gentleman class. Besides the black or midnight blue evening waistcoat and black or midnight blue jacket, bow tie and straw boater made an appearance during this era. Also, you can go for white linen mess jacket which suits appropriately with the jackets.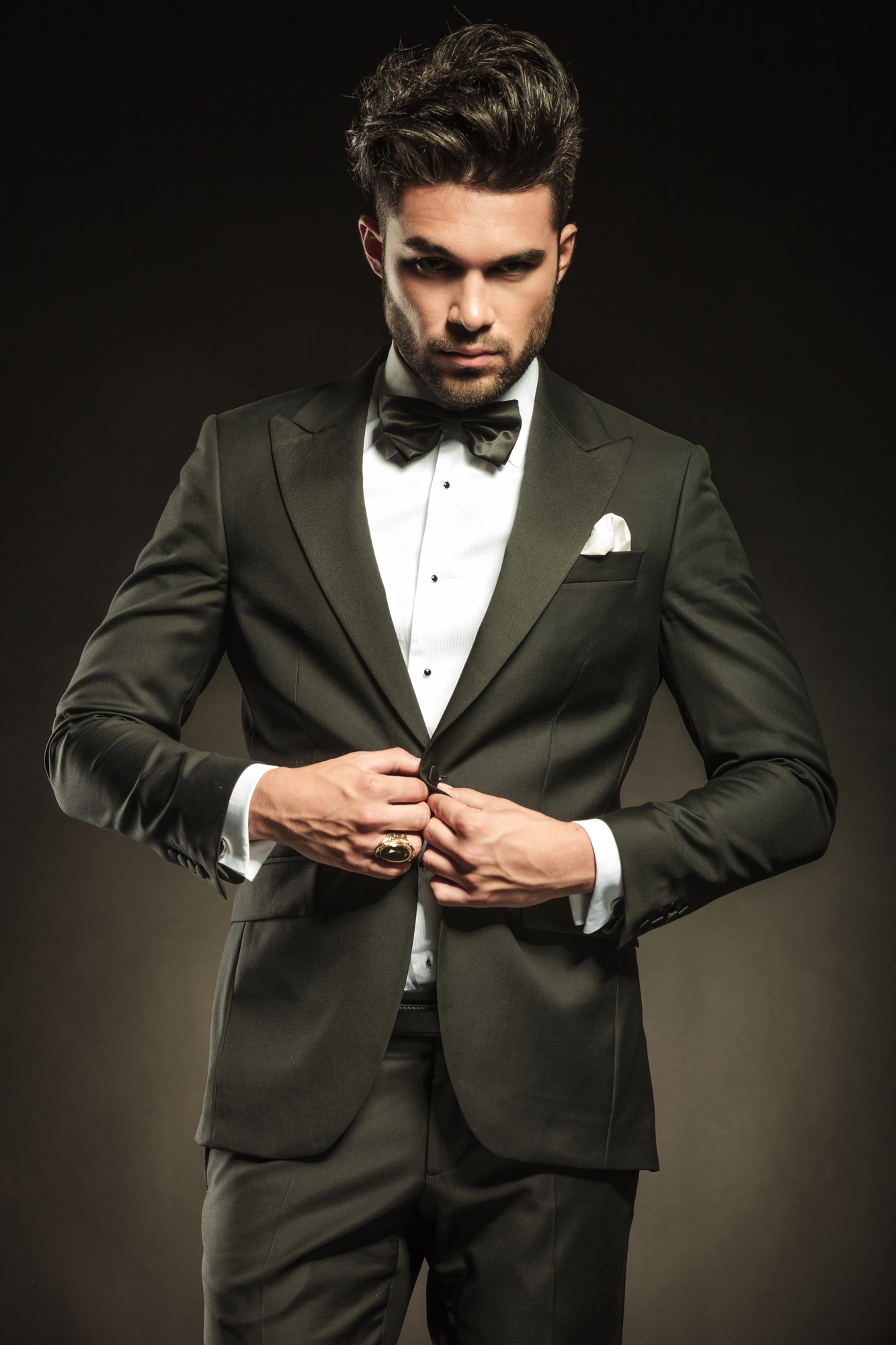 Retro Tuxedo style
Always go for a tuxedo which is made with black wool. If you are going for the ultimate Tuxedo look, then choose a notch lapel or peak label which is tailored properly to fit you aptly. Blue Tuxedo goes very well with the classic retro look and invokes a James Bond Casino Royale feeling to the entire attire.
If you are going for the white Tuxedo, remember that it is not for everyone. Always check whether or not others are wearing the same attire in the formal event, you don't want to look overdressed, right? Another popular choice is red or burgundy Tuxedo. Avoid the green Tuxedo if you are going for the retro look. If you are a beginner, just go for a bowtie that matches appropriately with the suit and avoid pulling off a mix of textures. Last but not least, get your attire made by a well-experienced tailor. Nothing is worse than a Tuxedo which does not fit properly.