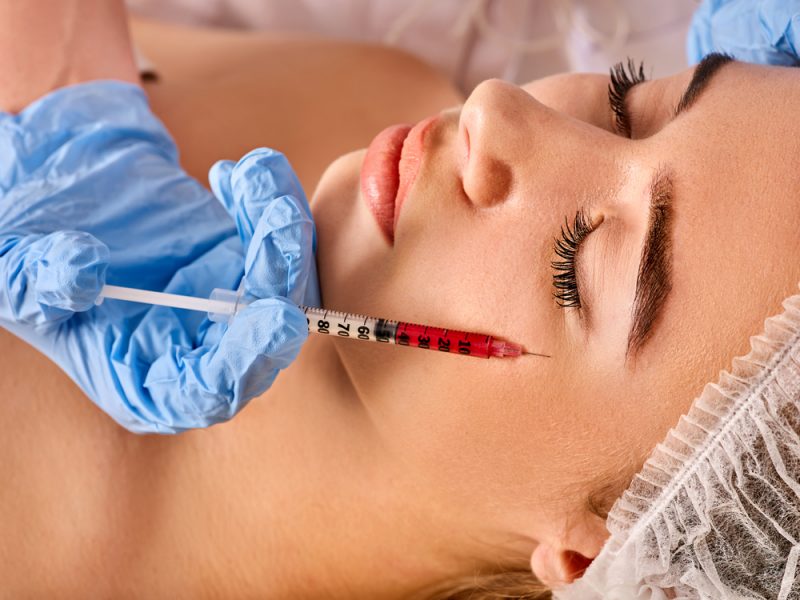 Many people suffer from natural dark circles under their eyes, making them appear to be sleep deprived even when they are well rested. While many women opt to use concealer and other forms of makeup to hide them, sometimes even that does not work well enough.
While injectable fillers have been shown to have an array of wonderful uses, using them for dark circles might not be as well known. If you are struggling with dark circles, under eye fillers might be just what you need.
What Causes Dark Circles?
Dark circles under your eyes can be caused by a few different things, most of which comes down to genetics. One cause is having very fair skin. Fair-skinned people often can see their veins under their skin all over their body, including under near the eyes. Some people also have naturally thinner skin under their eyes as well as thinner fat pads that make your under eye area look sunken and dark. Another cause, and perhaps the most common is the loss of volume in the tear trough over time. This causes the skin under your skin to sink inwards, showing the veins under your skin and giving you that perpetually tired appearance.
What Can Fillers Do?
Hyaluronic fillers are commonly placed in a variety of areas of the face, including under the eyes. Placing fillers under the eye will help lift that delicate skin away from the blood vessels that are causing you to look tired. The vessels will still be there, but your skin will not have them resting against it to show them. The filler is a gentle way to simulate the appearance of thicker fat pads underneath your eyes.
The Procedure
The procedure to get your under eye injections should take less than an hour. The needles that are used are very small and placed slowly and delicately underneath your skin. The number of injections that you need will depend on your needs as an individual, so it is not always the same. This procedure can often be done on a lunch hour because of how quickly it goes, but you might see some redness at the injection area and swelling underneath your eyes that will subside in a couple of days. The procedure itself is virtually painless, but your doctor will most likely place a numbing agent on top of the skin ahead of time to prevent any discomfort.
Recovery
Once you have had the procedure, your doctor will advise you on whether you should massage under your eyes or not. Regardless, it will be recommended that you ice the area and avoid any kind of high-intensity workouts or activities for 24 to 48 hours to allow the filler to settle into place. Before and after the procedure, you will need to avoid aspirin and other blood thinners to make sure that you will heal correctly.
How Long Does it Last?
Hyaluronic acid is so effective as a filler because it is also a naturally occurring substance in your body. This means that your body will accept the filler as part of the body rather than a foreign substance. This also means that your body will metabolize the filler over time. The filler can last anywhere from six to nine months, depending on your metabolism. At that time, you will need to have the procedure redone. The biggest advantage of it being a temporary procedure is that if you are not entirely happy with the appearance, you can express your concerns before having it done again.