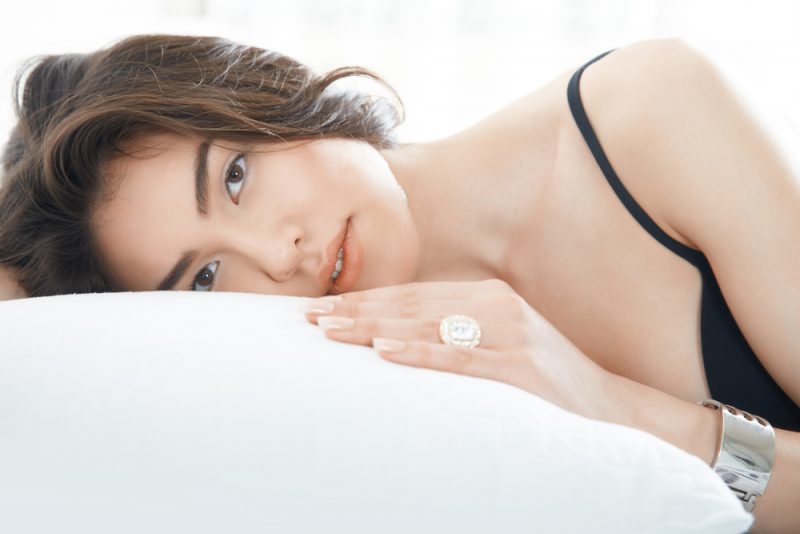 Since time immemorial, women have been known to be lovers of jewelry. Most women wear their jewelry as a symbol of wealth, femininity, and also for fashion. Silver bangles for women come in various shapes, styles, and designs. They include silver cuffs, discordant silver bangles, and charm bracelets. Silver is considered to be the least expensive amongst the other precious metals.
Investing in a silver bangle has many advantages: functionality, maintenance, affordability, appearance, and weight. Interestingly, having silver jewelry has got so many more benefits that extend way beyond just being affordable. It is often said that wearing silver jewelry also has numerous health benefits. In this article, we will look at some of the reasons why you should consider adding a beautiful pair of silver bangles into your jewelry collection.
Sturdiness
Silver is rarely used in its purest form because of its soft nature. To make it more durable, designers and jewelers usually add other metal alloys to it, making it sturdier. For example, sterling silver is generally considered more potent than even gold. Silver bangles for women are also regarded as light, making them a perfect choice for jewelry to be worn all day long.
A stylish bangle can add a lot of glam and color to your attire. The durable nature of sterling silver bangles ensures that you can wear them all day long without worrying about them getting dented or bent.
Customizable
As a result of its pliable nature, designers have enough room to exercise their artistic prowess. This, in turn, provides every woman with an opportunity to get their dream jewelry modified according to their preference. Without necessarily having to break a bank, any woman can get a personalized silver bangle that meets her requirement.
Having looked at some of the reasons why every woman should invest in silver bangles, we will now look at some of the essential tips you must consider when wearing your silver bangles.
Styling
Never conceal your bangles. When wearing your silver bangles, it is advisable to wear them with short-sleeved clothes. In so doing, you give a chance to your bangles to gleam and be visible. Silver bangles can also be paired with bright and cool colors. When adorning your silver bangles, the rule of thumb is always to remember that your bangles' overall impression will depend on how you style them.
If you are the bold type of woman, you can try mixing colors to bring out the glam of your bangles fully. However, avoid going overboard with the color mixing to avoid coming off as too exaggerated.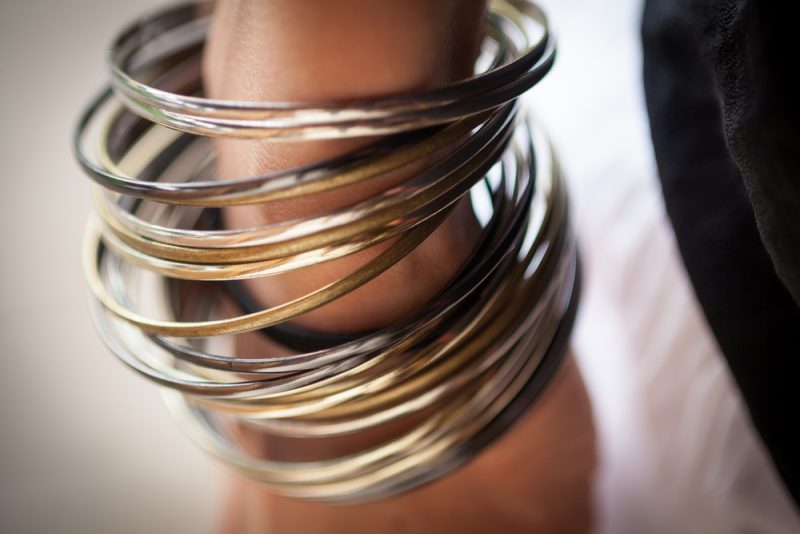 Accessories
Accessories such as hats and scarves usually look great when accessorized with silver bangles. However, there are some things that you should never consider doing, such as carrying bags with golden handles. This is because wearing silver bangles and then having a golden handle bag comes out as a mismatch. Accessories are meant to add glamour to your overall look; therefore, you should avoid mismatching by all means.
Matching
Although it is commonly believed that jewelry should be worn in one color, over the past few years, there has been a growing trend of mixing jewelry made from different metals. However, it is advisable to be careful not to look sloppy when mixing gold and silver.
For this reason, it is highly recommended that you wear your silver bangles with silver necklaces, earrings, and rings.
Conclusion
Silver is known as a beautiful and attractive material not only for designers but also for jewelers. A silver bangle is a must-have for every fashion-conscious woman. Invest in silver bangles today, and the sky will not be your limit as you enjoy all the benefits while at the same time enjoying the freedom of trying out new styles with your silver bangles. By following the above tips, you can make your silver bangles not only stand out but look glamorous as well.