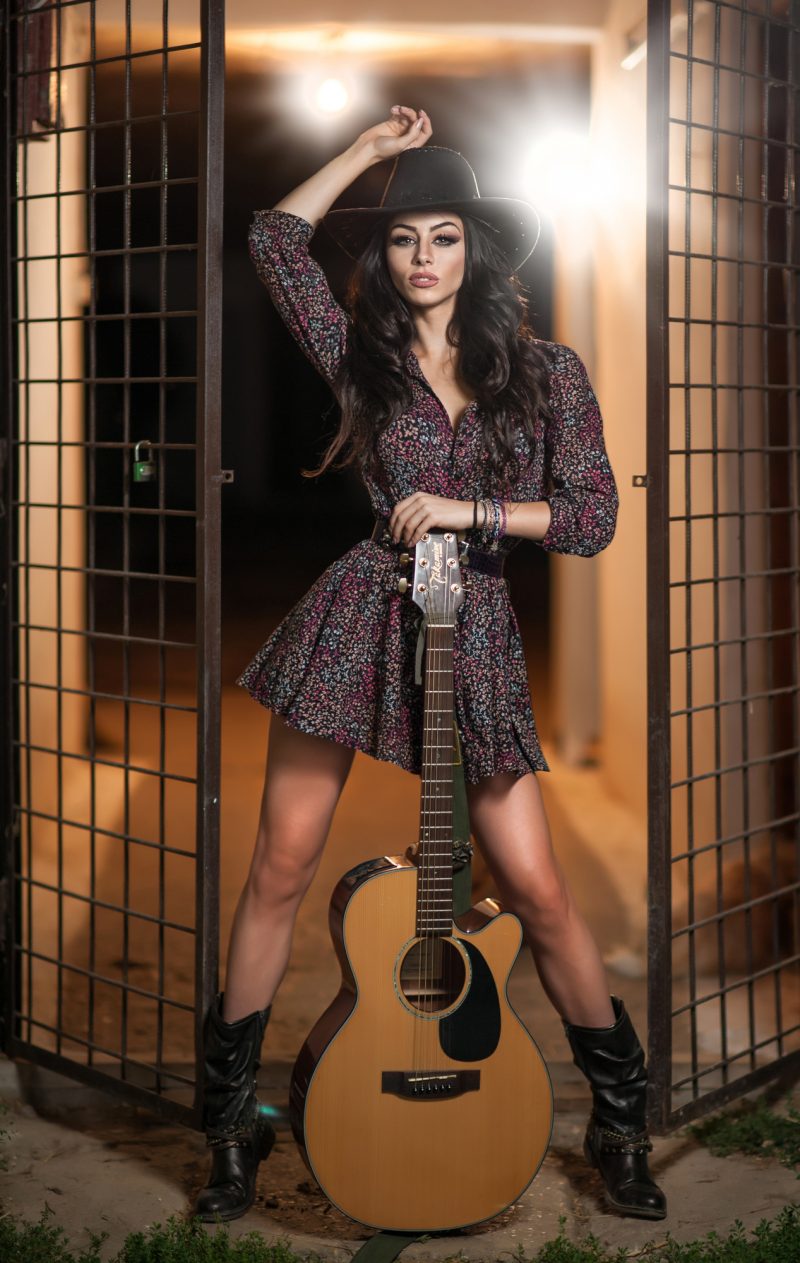 Cowboy boots occupy a big space in the fashion industry. Traditionally reserved for functional purposes, cowboy boots are quickly making their ways into the fashion industry—helping many look chick, classy, and original. As Hollywood boots, these boots are becoming more popular in the fashion industry and becoming a popular option for many. Commonly associated with Hollywood actors as well as actress, Cowboy boots can be worn with literally any outfit. Since their revival in the 2000s, cowboy boots have continued to claim a big space in the fashion industry. According to experts, there are several ways you can wear these bots. So, if you are a cowboy boots fan, here is all you need to know concerning wearing them with different outfits.
Hot Spots
Blend 2 trends with an eye-catching and tradition cowboy boots this summer. With this combination, you can either wear them with natural colored outfits. So, if you are looking to add more personality, class, and uniqueness to your warm-weather based outfit (and you don't want to wear extravagant outfits), then this can be an excellent option for you. This urban, modern pattern will help you refresh your rustic silhouette and make your everyday ensemble livelier.  
Shining Armor
Want to sparkle in the sun? Well, go for classic metallic cowboy boots. So, make this season a memorable one. These boots are casual in shape and can be an excellent solution for those looking for something attention-grabbing. Able to easily transition from day to night, these boots are light reflecting and can elevate your daytime outfits. Plus, you can count on metallic cowboy boots to add a comfortable as well as check collection to that summer footwear collection of yours.
Block Party
Catwalks are defining the fashion industry. It's a prominent pattern and can complement your color-blocked looks. And if you want to create more hype, try complimenting your cowboy boots with contrasting hues. Then refresh everything with trending accessories and aesthetically designed outfits. Perfect with a pair of jeans or even a beautiful dress, the metallic detailing in the metallic cowboy boots will give you a Western-inspired style. The best part: they can be worn with shorts and skirts.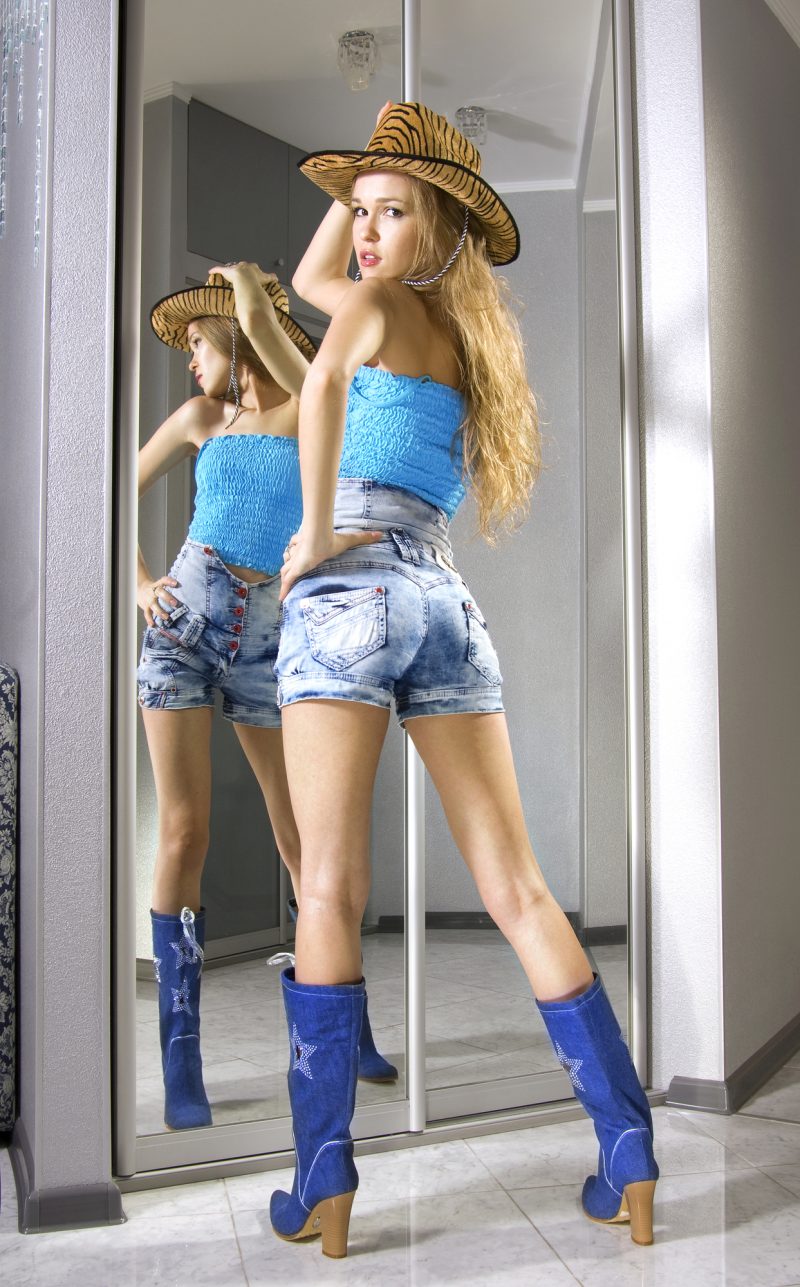 Wear Cowboy Boots with Cutoff Shorts
With cutoff shorts, you have an outfit you can use to complement your cowboy boots and let your style do the talking. As a quintessential outfit—anyone can hone them and achieve stunning looks. So, if you are a fan of cowboy boots and still so much into cutoff shorts—you don't have to forgo one of them. Embrace them all. Ensure the color of the shorts perfectly complements that of your cowboy boots.
Pro tips
Consider pairing those cutoff shorts of yours with something like a long cardigan. And if you can get lace details—that will be a bonus. Get a belt that matches with the leather and let your outfit shine. When putting everything together, consider balance. This look is for everybody who loves cowboy boots and cutoff shorts—and not for slimmer bodies. Above all, wear an outfit you are confident with.
Wear them with Rompers
A romper—a dress-cutoff shorts blend—can be a perfect outfit to complement your cowboy boots. So, if you are looking for a chic combination, complement your boots with a cute dress or beautiful cutoff shorts. Perfect for summertime, you can make everything stunning by adding leather to that outfit of yours. Dot forget to get a cute clutch into the equation. Be creative and go for boots featuring similar color to that of those prints of yours. It will bring things together and make you look more stunning.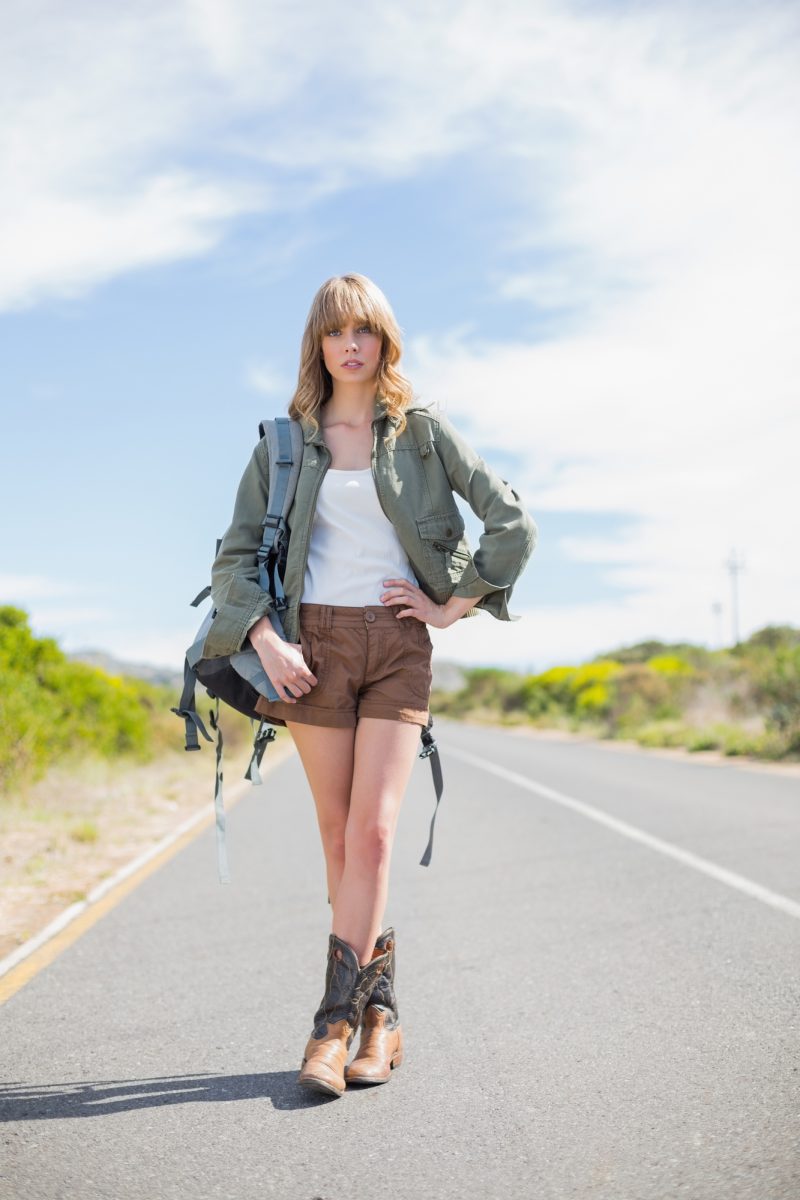 Pro tips
Consider adding a decorative belt—it will make things even better. The solution is not only in the standard romper. You can go for maxi dress rompers—they perfectly complement cowboy boots.
Wear them with a Nice Dress
Want to go classic? Well, pair your cowboy boots with a light, breezy dress. It will create a casual, classic, and chic look. So, irrespective of your dress—boots can work like magic. You can also go for a simple dress and get amazing results. The only thing to keep in mind is a balance. You can also consider adding drama with fringe. For instance, pairing your dress with a cute denim—i.e., vest—can give you a beautiful silhouette. 
Light Leggings and Jeans
During the nights, things can cool off. However, you don't have to transfer this to that outfit of yours. You can still go casual or even formal—all you need are leggings and jeans.
Here is the deal—consider pairing those cowboy boots of yours with cute leggings. Then make everything stunning with a gorgeous skirt. Alternatively, you can go for shorts—especially if you are looking to counter the night air chill. Caution—don't go overboard and overdo it. Go simple. Flawlessly match the boots' texture with your leggings and the top. It will work like magic.
Accessorizing Your Look
It's time to add some flair to those cowboy boots of yours. So, find accessories that can perfectly complement them. However, be sure to do it subtly. Here is how to do it: Be sure to match the boot's leather. For instance, you can get an outfit that is similar to the leather. Alternatively, get a purse or belt that has the same color as the leather.
You can also go for great accessories like a cardigan. Whether long or short, a cardigan can be paired with your boots and still achieve a great vibe. So, go overboard and add some drama to your style. Pair your short rompers and shorts with the cardigan.
Top everything with a nice hat. You can go for a fun floppy or choose a sample-based fedora. Whichever the case, a hat can attract attention and elevate your looks.
The Bottom-Line
Cowboy boots are a new trend. They are now becoming a new fashion industry trend. So, if you are looking to stay stylish with these boots, consider wearing them with the above outfits.