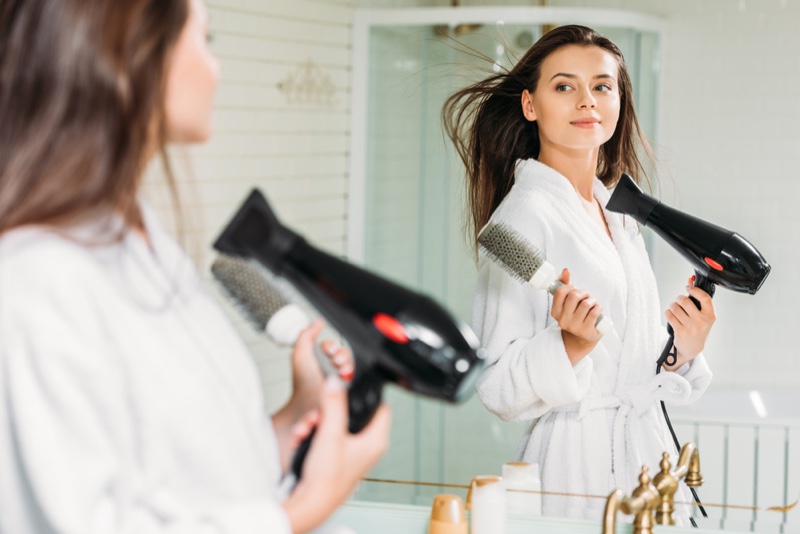 We bet you didn't realize that you have an incredibly versatile tool to help you in your routine, apart from styling your hair. We hope you got it right!
Yes, it is the Hair Dryer!
Usually disguised as a standard hair-styling tool, a good hairdryer is a key to gorgeous salon style hair and for doing easy blowouts at home. All the hair dryers work magic for most hair types. But, if you have dry hair with a fine texture, plastic hair dryers coated with porcelain or ceramic are ideal to use. The reason is they have less harsh heat and show good results.
If you are looking forward to buying a good hairdryer, overview of good hair dryers in India. But, before you begin shopping, scroll down to learn some exciting ways to use a hairdryer more than just blow-drying.
In this article, we will learn how to blow-drying techniques of hair along with known ways to use a hairdryer that help you win in your daily life tasks as well.
So, stick around.
Process of Blow Drying Hair
Blow Dry and Style Your Hair into Curls or Straight Hair with a Boar Bristle Brush
Position the hair section you are working on over the bristles of the brush (tightly packed bristles will hold the hair and apply tension). Next, focus the dryer's nozzle standing downward at so it straightens the hair and smooths the cuticle as you right-angled position and slowly move toward the ends. Indeed, a flawlessly straight blowout is achieved.
To get a curly hair look, use a round bristle brush and move the nozzle inwards following the spin motion of the bristle brush. After you are done styling, set it with a cool dry for a smooth and shiny finish.
Remove the Nozzle of the Hair Dryer and Blast Dry Your Hair    
First, towel-dry your wet hair to squeeze out excess water. After that, set your dryer on the high speed of air and medium heat. Perform Blast hair until it's 90 percent dry. Point the hairdryer's nozzle downward to help smooth hair and create shine. Focus on smaller sections of hair one at a time and continue drying your hair. Be careful that you do not tangle the sections of hair within. Again, gather the hair on top of crown-area, and hold it in place with a clip. Dry the lower layers, and increase the heat on this step.
Strike Out Stubborn Cowlicks
You need to wet the cowlick with water. Next, use a round boar brush to apply tension to the particular section of hair so pulled tight. Then, blow-dry the section of hair in both directions of the left, then the right, and finally straight down – the formula of heat, water, and tension with smoothing the strands of yours.
Get Natural Loose Waves Hair Style
First, towel dry to remove excess water from your hair. Now equally section your hair into quadrants. Put them up into twists and secure it with a clip. Then, Blow-dry the twists before letting down all the four hair sections. Voila! You are good to go with a natural loose waves hairstyle.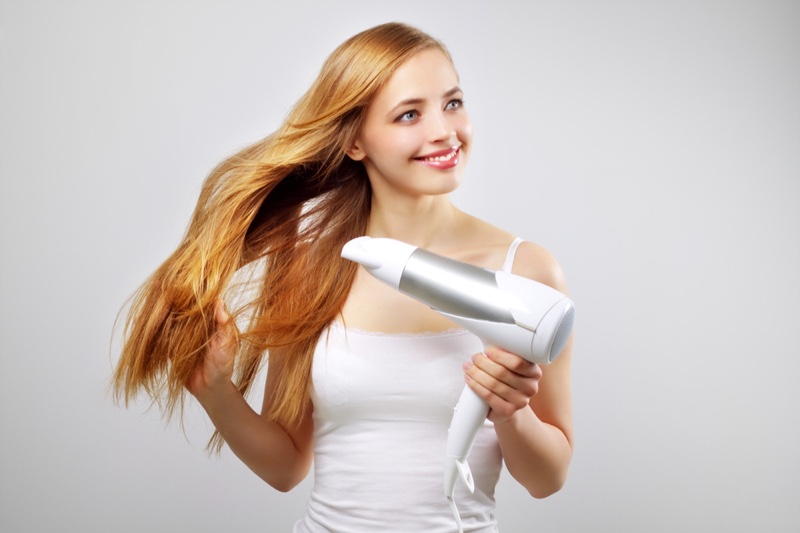 Give the Effects of a Hot Roller Set
To get a pro-grade blowout by yourself, set all your hair up into velcro rollers, and poke holes in a shower cap. Now slip the nozzle of hair dryer into the shower cap, and keep a low setting to dry the hair followed by a cool blowdry to set the curls. It will mimic the effect of pro curls for your hair.
Inject Some Volume to Your Hair
Who isn't a fan of voluminous and bouncy hair look? Your blow dryer can give your hair that extra boost to add some bounce. Blow-dry your hair with a boar bristle brush and use some heat-activated hair products for a blowout that leaves a long-lasting hold.
Use a Paddle Brush to Blow Dry
You can use a vented paddle brush to speed up the hair drying process to save time. This type of brush lets the air pass through its vents to the hair as you comb through your wet strands. It is suitable for both straight or slightly wavy hair.
Mind Your Roots and Be Safe
One of our biggest blow-dryer fears is going overboard. Take care that you do not heat near our roots and burn the scalp. Wrap the neck area with a clean towel before you start working with the hairdryer. It will prevent you from heating your skin.
Use a Heat Protectant Before You Blow-Dry.
If there's any day you use any kind of heat to style your hair (whether it's heat stylers or blow-dryers), it's always thoughtful to spray the section you are working on with a heat protectant to prevents any damage to your hair. The heating tools generally dehydrate your hair and cause unwanted frizzy hair if used on a daily basis. In such times, heat protectant will be your best friend!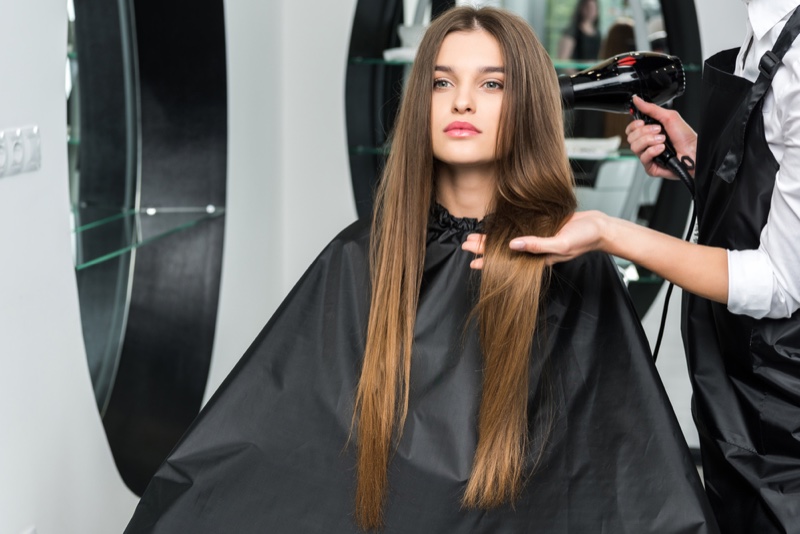 Routine Uses
Ditch the Duster, Use a Hairdryer
Any heavy shelf can be a pain to dust. You can start on a low setting of medium air-speed and low heat (cool dry), use a hairdryer to blow the dust off bookshelves, lampshades, and other hard-to-clean items like PC.
Quick-dry Freshly Done Nails
You can use a cool blow dry air over your freshly painted manicure to set the nail paint faster. Be careful to use cool air because hot air leaves a slightly sticky feel of the nail paint for long.
De-wrinkle Your Apparels
Heading out, but spotted some wrinkles on your clothes? Do not fret!
Just dampen the wrinkle area with a spray water bottle and then set your hairdryer to high heat.
Wrapping Up
It was all about using a Hair Dryers by setting up the heat and air that perfectly suits your hair type. We hope these hands-on the uses of the dryer will add more ease and fun to your life.
If you come across any new ways to use a hairdryer, do let us know your experiences in the comment section below.
Till then, stay tuned!