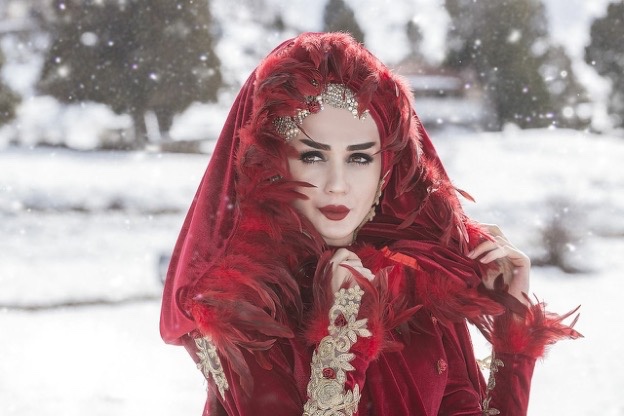 Autumn is well into its rights by now, which can only mean one thing: spooky season is approaching! All that you need to be elegant and imaginative this Halloween is the right source of inspiration. To help you get started on your stunning costume, we have compiled a list of our favorite Pinterest boards to follow. Let's begin.
15 Halloween-Themed Pinterest Boards
1. Tessa Short's Costume Ideas
Tessa Short's board of Halloween costume ideas is ideal for women who want to have fun and look sexy while maintaining a stylish appeal. The pins range from seductive to punny and anything in between. We are especially loving the space-themed looks, as Tessa provides makeup inspiration alongside outfit examples to achieve the complete aesthetic.
2. Value Village's Halloween Costume Ideas
When you think of sophisticated looks, thrifts stores don't necessarily come to mind at first. However, the Halloween Costume Ideas board put together by the joint account of Value Village and Savers begs to differ. Be it Lauren Conrad's witty party animal look, a casual take on Snow White, or the out there zombie flapper girl, the selection doesn't lack imagination.
3. WhoWhatWear's Halloween

The joint Pinterest board by sister publications WhoWhatWear, Byrdie, and CFashionista is a great compendium on articles that will help you stay classy this Halloween. They cover a wide variety of topics, from celebrity costumes and style icon inspo to makeup and nail art. Read them and you will be more than prepared to greet October, the spookiest month of them all.
4. BuzzFeed's Halloween Costumes
Nothing quite compares to the pop culture behemoth that is BuzzFeed. The website also has its own Pinterest page, and we have to say that their Halloween costumes board does not disappoint. In traditional BuzzFeed style, the ideas presented are either bright and playful or gory and intricate. Which one will you choose?
5. Sarah Welch's Halloween Costumes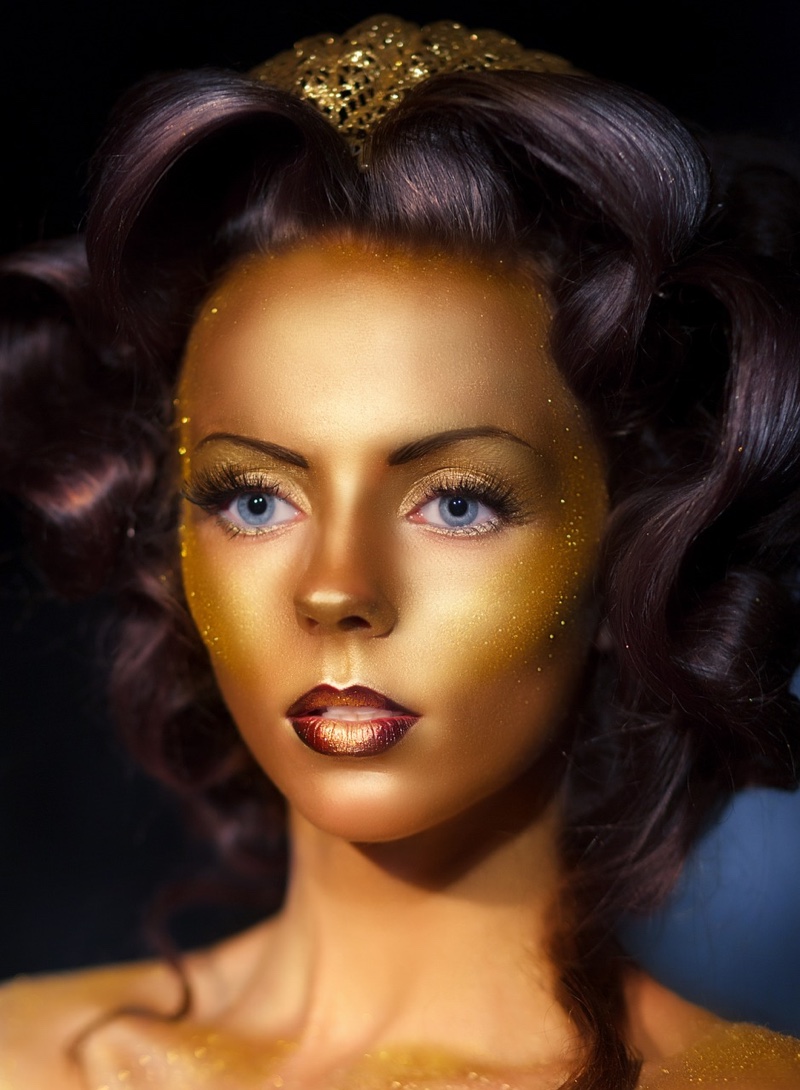 Be it creepy makeup or adorable animal face paint, the Halloween board put together by Sarah Welch has it all. In addition to this, you'll also find a clever idea or two for couple costumes such as Han Solo and Princess Leia, or Medusa and a stone man. Speaking of Medusa, Sarah seems to have a penchant for her, so if that's a costume you want, you've come to the right place.
6. PopSugar's Halloween
PopSugar magazine's dedicated board entitled plainly 'Halloween' is a mixed bag. Still, if you have the patience to scroll through photos of themed T-shirts and party decorations, you will find the good stuff. From classically alluring witches and trendy fortunetellers to scary mimes and stylish mummies worthy of a Chanel Iman moment, you will surely get a creative boost.
7. Nylon's Our Girls
Nylon magazine is a staple in the modern fashion landscape. Its Our Girls collection of pins isn't Halloween themed per se, but it can serve as a starting point if you plan on dressing up like a celebrity this year. Our personal favorites include Adele, Lindsay Lohan, Nicki Minaj, Chloe Sevigny, and Kristen Stewart. Needless to say, they are each iconic in their own way.
8. Andrianna's Kardashian/Jenner
When it comes to playing celebrity dress up, the Kardashian plus Jenner girls deserve a category of their own. Love them or hate them, these chic ladies manage to be sexy and elegant at the same time. This made them the muses of famed designers such as Alexander Wang, Jeremy Scott, or Virgil Abloh. Let Andrianna's board inspire you this Halloween and become a K.
9. Chicastic LLC's Halloween Costume Ideas
Chicastic is all about corsets, which is reflected in the retailer's Halloween Costume Ideas board. If you feel like this type of garment is out of your comfort zone for most days of the year, October 31st is the perfect time to try it out. Be it a delicate fairy, a Disney princess, or Emma Stone's character in Easy A, a corset will make the entire look.
10. 2020AVE's Style It: Halloween
Online women's clothing retailer 2020AVE has a Pinterest account, and its Halloween-themed board is to die for! It contains the perfect blend of chic, elegant, and flirty, so that any girl will find motivation to put together a stunning costume. Our favorite is the pin-up Barbie outfit idea, which is a sure eyecatcher at any party.
11. Bethany Madison's Classy Halloween
As far as Halloween costume ideas go, nothing quite compares to the classic charm of the witch. The great thing about the concept is that it is open to interpretation, so you can come up with your own unique take on it. Bethany Madison's board is a fitting starting point for the ladies who want to be dark and stylish enchantresses this October 31st.
12. PearlsOnly's Old Hollywood Glamour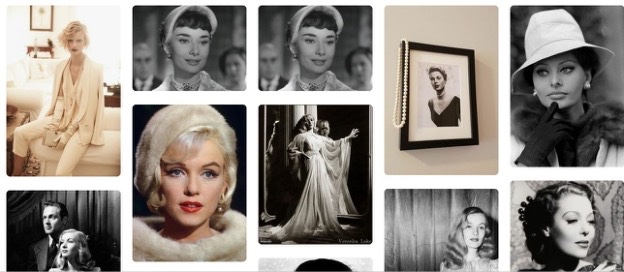 If you want to look truly sophisticated this Halloween, why not channel a bit of old Hollywood glamour? Whether you want to go for the bombshell Sophia Loren look, the grace of Audrey Hepburn, or the slow-burning sensuality of Marilyn Monroe, the thematic Pinterest board put together by online jewelry retailer PearlsOnly is a collection worth checking out.
13. Vivian Whitfield's Cruella de Vil
Cruella de Vil, Cruella de Vil, if she doesn't scare you, no evil thing will. So goes the iconic song in the 1961 animated One Hundred and One Dalmatians film. Played by Glenn Close in the live-action remake, her stunning costumes are the ideal choice for anyone trying to be elegant and spooky this Halloween. Have a look at Vivian Whitfield's Pinterest board of the same name.
14. Gabriella W.'s Alice in Wonderland
Another character-specific board we fully recommend for ladies who want to look fashionable this Halloween is Gabriella W's Alice in Wonderland. Whether you go for the Drink Me Potion or the Eat Me Cake this October 31st, you certainly have to look the part with one of the costumes illustrated by the pins on Gabriella's board.
15. Kimberly Knight's Disney Princess Costumes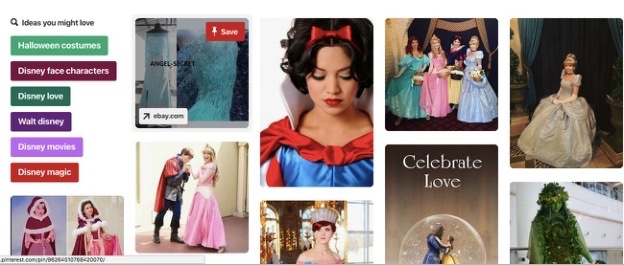 What would Halloween night be without our favorite Disney princesses? This year keep it classy with Kimberly Knight's ideas, and don't be afraid to think outside the box. Instead of Belle's flowing yellow gown, why not choose her winter dress instead? You will be a sensation in crimson. Ariel has more than one look as well, as do all the other lovely ladies in the animations.
The Bottom Line
Halloween style takes many forms, depending on who you ask. Your personal, day to day fashion taste also comes into play here. So, are you a romantic girly girl, a no-frills tomboy, or a dark and sultry vixen ready to whip out a corset and a black dress? Regardless of what you choose this Halloween, do it with class and you will certainly be noticed.