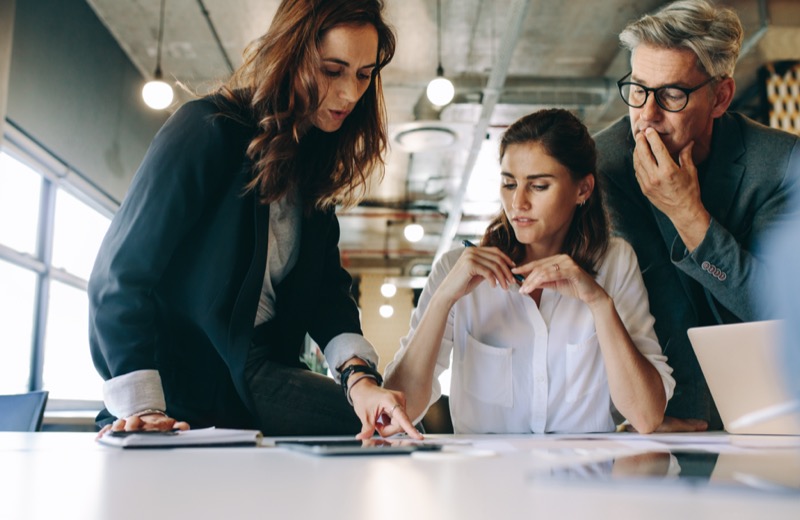 If your clients and prospects hold you in higher regard, you'll be more likely to win sales and improve customer retention. If a prospect is on the fence about closing the deal, a strong image can help you win them over.
If you lead with a solid first impression, they may be more willing to forgive mistakes and look past weaknesses. Conversely, a negative image could compromise your relationships – and undermine your true potential. So what can you do to improve your image with clients?
The Hallmarks of Professional Image
Let's start with a discussion of the hallmarks of a professional image. What makes you look better in the eyes of a client?
Polish.

The more polished your appearance is, the better it will resonate with others. Increased clothing, styled hair, and overall cleanliness are signs of great attention to detail and respect for other people.

Luxury.

Having luxury elements in your image conveys a sense of achievement and accomplishment. Wearing expensive clothes and driving an expensive car could sign that you've already made a lot of money and thus can increase client confidence.

Authenticity.

At the same time, your image must be authentic. If you're trying to replicate what other professional people look like, or if you're perceived as fake, it could work against you.

Friendliness.

Client relationships are much smoother when they perceive you as warm and friendly. You can make several adjustments to your image to ensure you're giving off these vibes.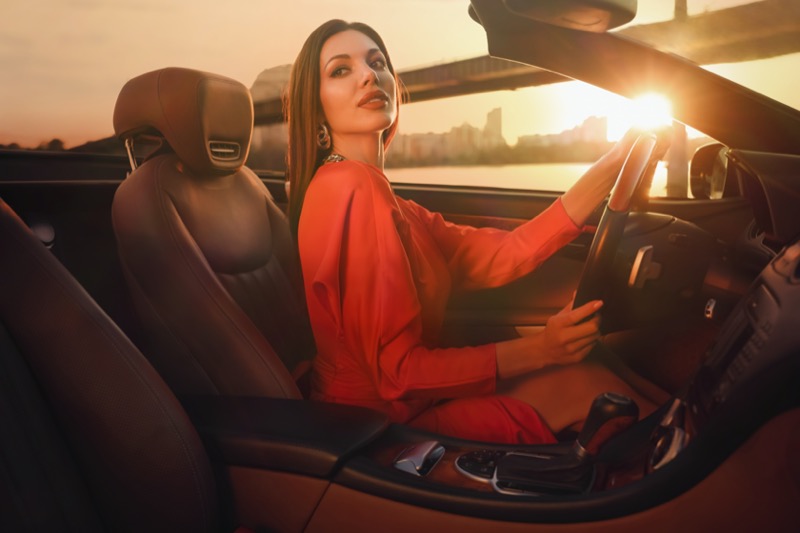 Mastering Your Image with Clients
These are some of the best strategies you can use to master your image with clients:
Invest in your ride.

Assuming you're traveling to visit your client, invest in the best car, you can afford (and keep it clean). Rolling up in a luxury car fresh from the car wash will be much better received than arriving in a total junker. If you don't want to buy your own luxury car, spend some money on a professional

chauffeur service

. As a bonus, you'll be able to get some extra work done as a professional driver gets you securely to your destination.

Upgrade your wardrobe.

Similarly, you can work on upgrading your wardrobe. Investing in better clothes, having them tailored to fit you perfectly, and keeping them clean and pressed will go a long way toward boosting your image. While you're at it, be sure to invest in accessories that show off your personality.

Bring collateral.

Consider bringing collateral to every meeting, and make sure your collateral is branded and professional looking. Showing up with business cards, binders full of information, and potentially brand swag could work in your favor.

Always be prepared.

If a client can shake your confidence with a single question, it could crumble your image instantaneously. That's why it's essential always to arrive prepared. Think proactively about what the client might say and what they might ask, so you know exactly how to respond.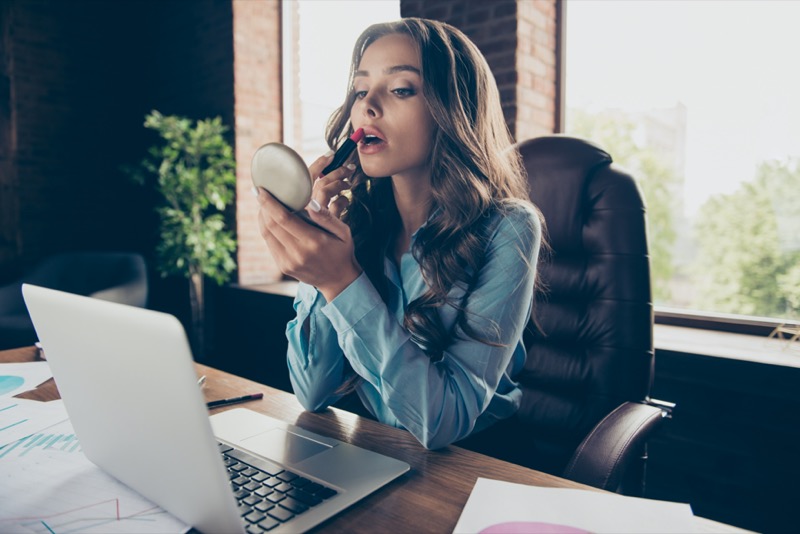 Add some finishing touches.

Before the meeting, take a look at yourself in the mirror. Quick adjustments, like removing food particles from your teeth, can help you look more polished and presentable.

Perfect your body language.

Don't neglect the power of body language. Even minor adjustments to how you hold yourself and engage with others can make a big difference. For example, standing taller and with better posture conveys more confidence and authority. Making eye contact and occasionally gesticulating gives a sense of warmness and openness.

Project confidence.

As much as possible, project confidence, even if you don't internally feel confident. You can do this in many ways, such as fixing your posture, pausing when you speak, speaking authoritatively, and minimizing filler words. It's also important to speak as an authority on your area of expertise, so do some reading before their meeting if you need to brush up.

Be you.

Today's customers

demand authenticity

, so if you want to make a better impression, just be yourself and follow the other advice on this list. Lighten the mood with a handful of tasteful jokes, talk about your hobbies, and don't be afraid to express some of your genuine emotions. You'll need to find a balance here; remaining professional sometimes means burying your true thoughts and feelings. But at the same time, authentic people are much more likely to have successful business relationships.
These strategies alone may not be enough to close deals or win the permanent loyalty of your existing clients. However, they can significantly improve how you're perceived, increasing your chances of success.
Practice these strategies routinely if you want your clients to see you in a better light.