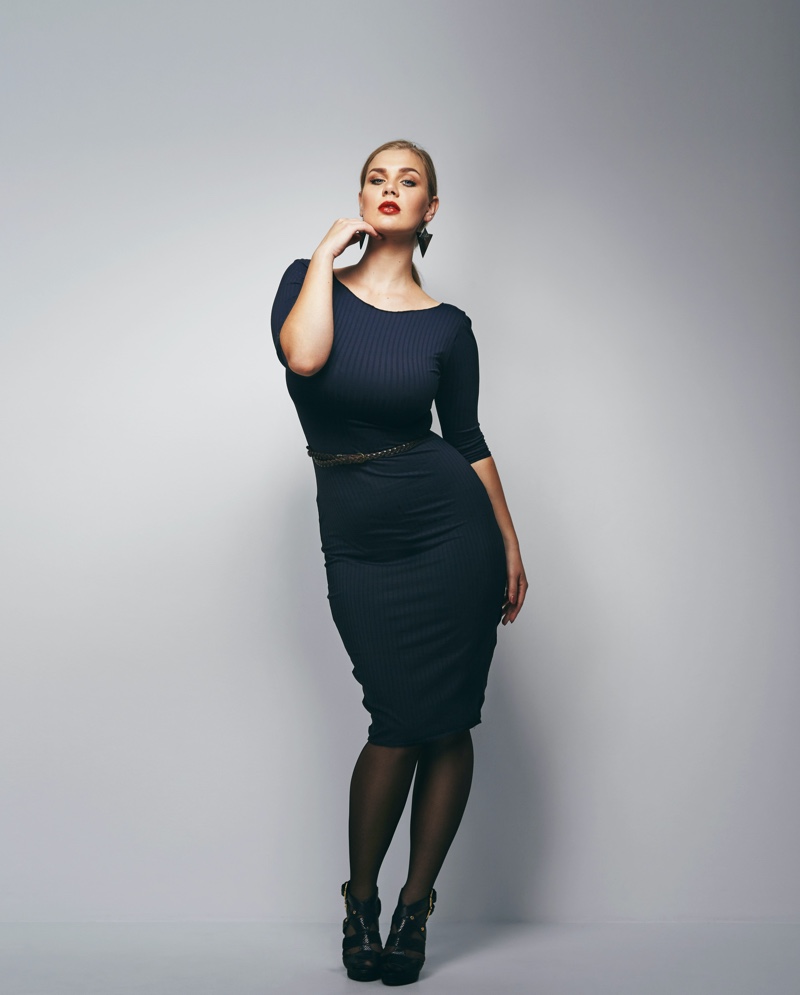 The modeling industry is evolving every day, so there's demand for new models and new types of models. For years the modeling industry rarely featured plus-sized models. Over the past decade, it became increasingly apparent that people, particularly women, saw unrealistic versions of themselves portrayed by thin models.
A large portion of the population is above the standard industry sizes portrayed in the modeling world. People want to be able to see themselves in the clothing they're looking to purchase. The modeling world heard the wants and needs of its consumers and has started to include plus-sized models in its advertising campaigns.
Taking into account how the typical woman looks made a substantial positive impact in the industry. And while there's been progress made, the plus-size model industry is still smaller than other aspects of the fashion industry. If you're considering a career in the plus-size model industry, you may not know where to begin.
Breaking into the mainstream plus-size industry takes hard work, patience, and knowledge of the industry. Here's what you should know if you want to jump into plus-size modeling: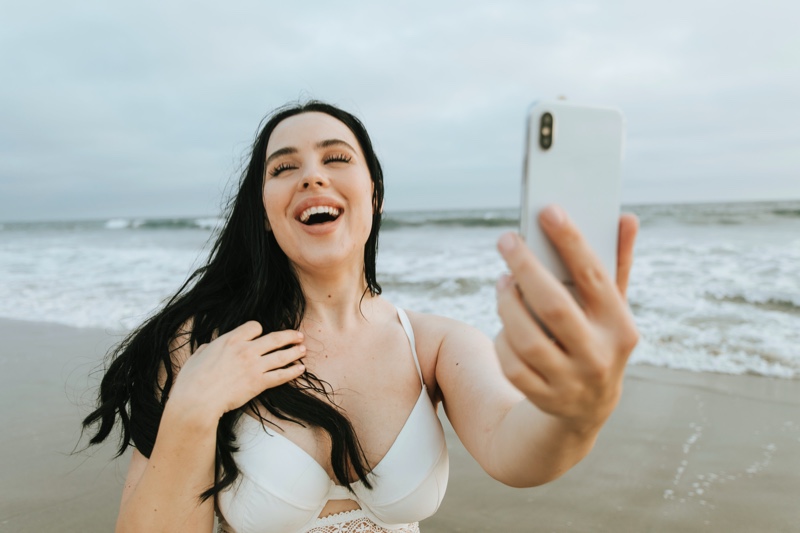 Start Growing a Follower Base on Social Media
The internet has created a vast layout for independent modeling opportunities. Updating your social media accounts to reflect your endeavors is a great way to start if you're looking to start a plus-size modeling career. Think about creating an Instagram account dedicated to your modeling endeavors.
You can post headshots, new photoshoots, and exciting campaigns and interact with others in the modeling community. If you dedicate enough time to your social media presence, you could come across influencing deals, opening new opportunities for your career by exposing you to different online communities. If you are using your social media for personal use, try to cater to what you share to fit the brand you're creating for yourself.
For example, Ashley Graham is one of the highest-paid plus-sized models in the world. Her Instagram is full of glamor shots with friends and family mixed in. People want to see that you're human, but don't bombard them with your personal life. Make sure you draw a definitive line between your online persona and your real-life one.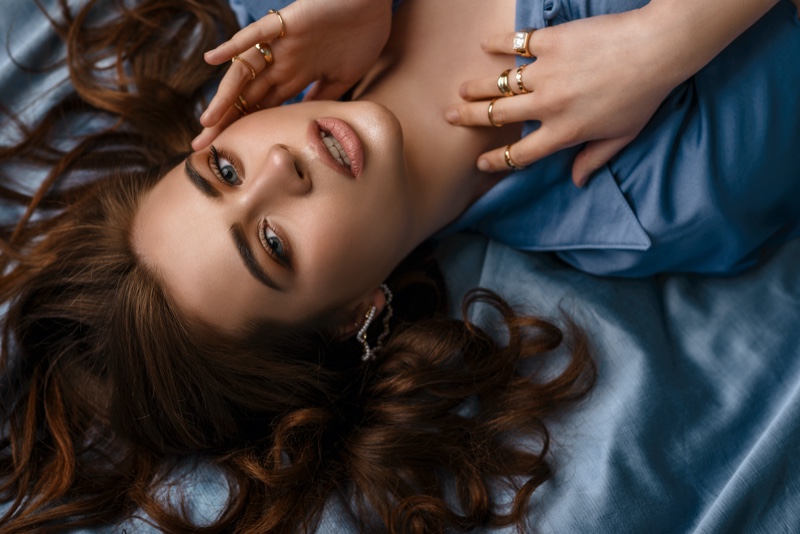 Create a Versatile Portfolio
The images within your plus-size modeling portfolio should be professional and show the different types of styles you can inhabit. There are numerous ways to ensure your portfolio is versatile. Set up photoshoots with local photographers and ask them to stylize your shoot.
Partner with a local makeup artist, get K-tip hair extensions, have fun with wigs, and explore different styles. You can ask the professionals you partner with to share your looks on their social accounts to extend your social media presence further. Look into current trends in the industry and think of how you can incorporate them into your portfolio.
Look Into Partnering with a Specialty Agency
A specialty agency can be helpful for anyone starting the journey to becoming a plus-sized model. They know the ins and outs of the business, have connections in the industry, and can help set you on a successful path. Search your location to see if there are any reputable plus-size modeling agencies nearby.
Some of the top national plus-size modeling agencies are IMG, Ford+, and Wilhelmenia. Check into how they accept their applications, as some agencies only accept walk-ins, and others prefer you use their online application forms.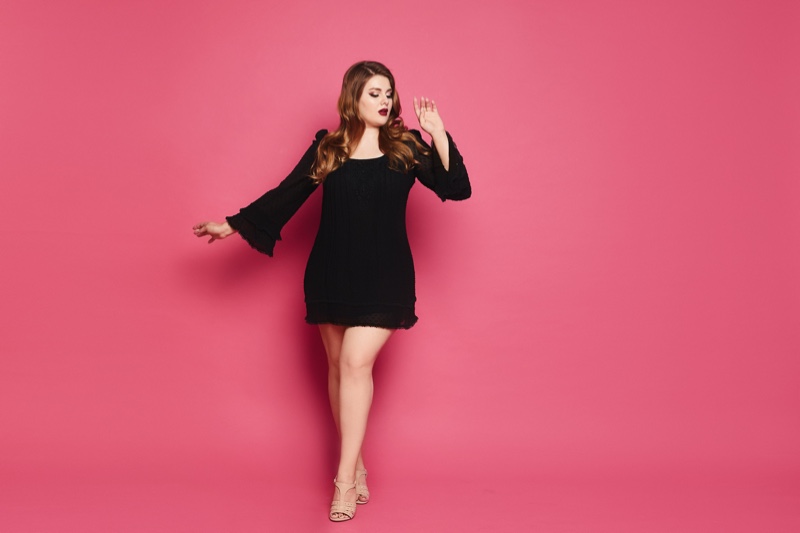 Understand Industry Requirements
The modeling industry identifies any woman over a size six as plus-sized; however, with changing attitudes towards women's bodies, plus-size models typically fall between sizes 12-16. Rather than their body dimensions, plus-size models are measured by their dress size. Plus-size models are still expected to be over 5'9″, have blemish-free skin, and have healthy hair and nails.
Certain parts of the industry don't stick to the height requirement. For example, television commercial modeling has flexible height requirements, sometimes pushing it to women 5'6″ and over.
Find Your Niche
It would be best if you found a way to stick out amongst the other plus-size models. Finding your niche is the best way. Think about your passions, the things in your life that make you want to get out of bed in the morning. If you can find a way to incorporate your passions and beliefs into your modeling career, you'll successfully have created your niche market.
Are you more interested in high fashion, or would you prefer to spend the day at the beach in your bikini? The answer to questions such as this can shape what path you take in your career.