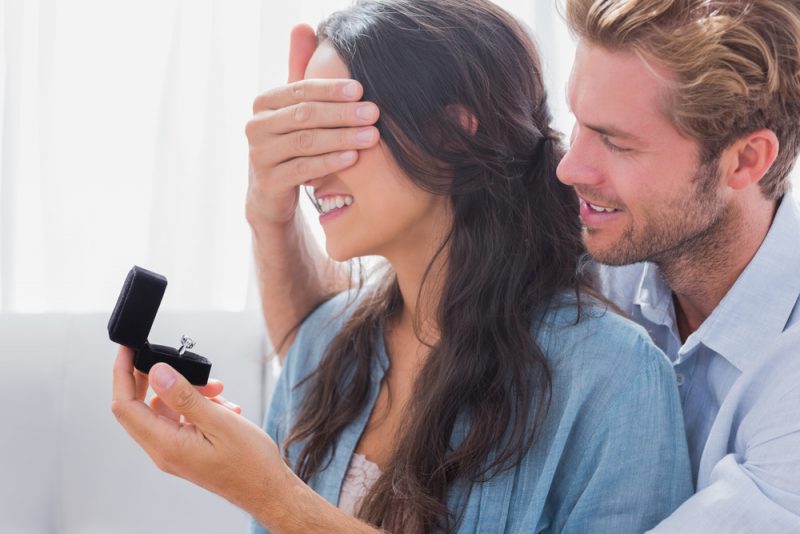 Step into a jewelry store, and you will be welcomed with a carnival of sights. The engagement ring and wedding jewelry section which is currently the largest range in any store alone features a massive and choicest selection of rings. But hardly ends the dilemma of the modern buyers. There is still the matter of personalization. Modern rings, despite being pre-made and purchase-ready have a lot of room for customization. Let's take you through the choices in metals first before elaborating the process of customization.
In engagement rings, the choices of metals are three- silver, gold, and platinum. While silver remains to be the least used metal in the engagement genre, platinum and gold brush shoulders in popularity score. The most preferred grade of gold for engagement rings is 18K, which is the highest karat of gold used to fashion gem jewelry. 18K gold contains 75% pure gold and the 25% other metals. The alloy for all 18K white rose and yellow gold contains the same amount of gold. Only the secondary elements differ depending on a variant on gold concerned. 14K gold contains 58.5% pure gold in addition to other metals. Despite lower in purity, 14K gold is harder and more durable than 18K gold.
Platinum used in engagement rings are however a lot higher in purity than gold. The regular platinum used to curve engagement rings are 95% pure platinum and 5% other metals. Much of the whiteness that you see in platinum rings are its own. Trusted jewelers do not resort to dipping in whitening metals for a faux shine and luster.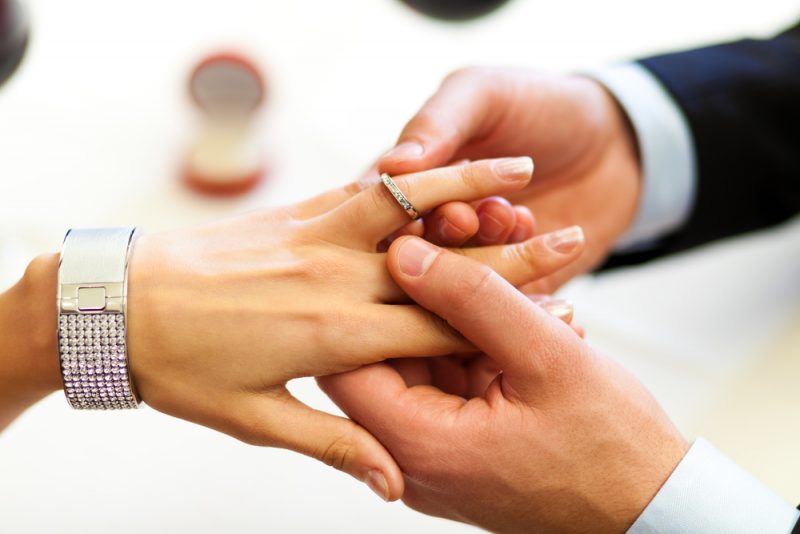 Making a Ring Sentimental through Customization
The sole point of customization is to make the ring heavy on personal details. For sentimental reasons, people take to personalizing engagement rings through a variety of ideas. Here are some ways to make your ring both romantic and sentimental.
Engravings –

Engraving a ring is a heartfelt and most romantic way to integrate a minute but a significant personal element in the ring. A secret message on the underside of the wedding band written in symbols or letters is the most delicious secret a ring can hold. An inscription inside a ring is an instant tear jerker.
Birthstones –

Adorning an engagement ring with a birthstone is a very romantic idea of personalizing a ring. The stone, which to the world is just a gemstone, will always carry a special meaning for the wearer. While you can pick your partner's birthstone for a solitaire ring, you can also make both of your birthstones fit into the design in a cluster stone ring.
Hidden Surprises –

An engagement ring is a delightful way to surprise your beloved, but to dial up the joy, customize it with a little-hidden treasure inside. In most cases, the hidden surprise is a little gemstone on the underside of the crown of the ring. It serves as a reminder of the special bond you two share as partners.
How to Design a Cheap Diamond Engagement Ring?
Engagement rings can be ridiculously pricey, but that's not something that can be said about all engagement rings. You can still buy a decently priced engagement ring in today's time that easily fits the qualities of breathtaking and alluring. In this article, I'll share with you some tips on how to significantly truncate the price while grabbing a luxuriant engagement ring for your fiancé. So, let's learn how to be the boss of your ring.
First things first, engagement rings come in predominantly two types of metals, gold, and platinum. In gold, you have a few choices, namely white, rose and yellow gold. Each of these variants has a color of its own, but the karats are the same for all. The best-karat gold available in gem jewelry is 18K. The other is 14k which is lower in quality but not very different in appearance. 18K gold contains 75% pure gold, and the rest of it is made of other alloy metals like silver, rhodium, copper, etc. 14K gold is only 58.5% gold, among other secondary metals. Diamonds-USA offers all engagement rings in all metal types and colors.
White platinum contains 95% platinum with only 5% secondary elements. Platinum of the said purity is not treated for tone enhancement. It is not dipped in rhodium or plated with white metals to give it a strikingly white color. Platinum that is 95% pure is naturally silver in color.
Now, let's get to the tricks of getting a breathtaking engagement ring for a paltry price.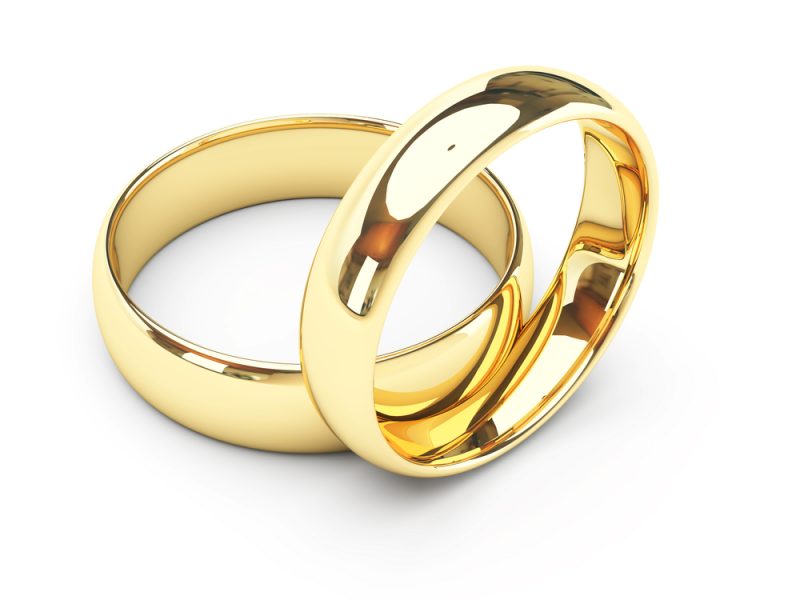 14K Gold Only
The first thing that slashes off the price of an engagement ring is 14K gold. No matter what your choice of gold is, stick to 14K. It is not very different from 18K except in price. The difference in price between the two is surprising, and that's the first way to bring the price significantly down. 14K gold is also very sturdy and does not give in to slight bumps and knocks.
Lightweight Solitaire Ring
You can buy a swoon-worthy engagement ring as cheap as $350 just if you pick from the lighter side of the range. Here the designs are delicate, the rings lightweight and prices minimal. Nevertheless, the rings are still solitaire, which means they have one modest-sized diamond which ups the glamor quotient of the ring. Skinny bands and absence of details help keep the price in check while giving a ring an aesthetic boost which is only seen in solitaires.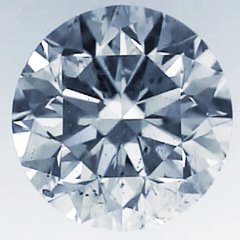 Coming to the point of diamond which is the ultimate price-determining factor in an engagement ring, there are still some ways to get past the problem of steep price. Instead of going for naturally clear stones, pick from the clarity enhanced section. The diamonds here are still natural diamonds but are treated to look eye clear. You can get a 0.50-carat clarity enhanced diamond only for $500, which is the throwaway price for diamonds. A diamond of similar size from higher in the scale will cost will twice the price.
By keeping within the said choices, you can easily get a custom diamond solitaire made for $730 only, inclusive of shipping and delivery costs.