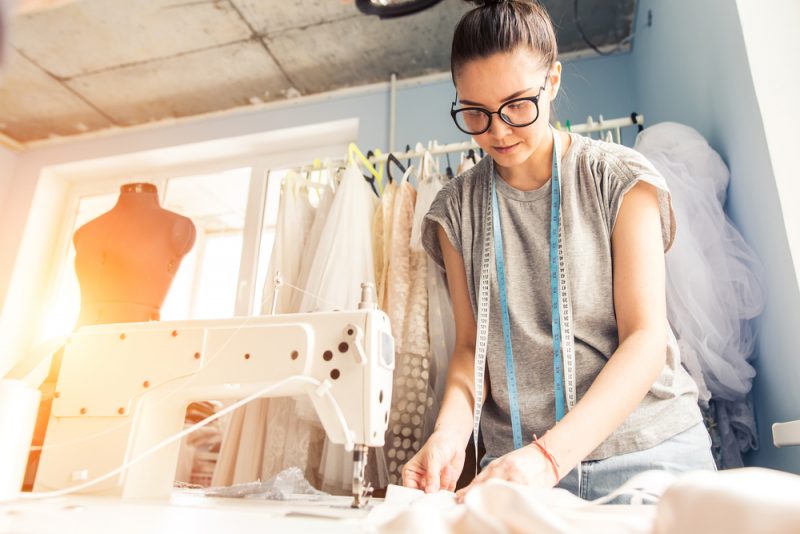 There are lots of fun activities that people have as hobbies. You could be someone who enjoys outdoor adventures such as hiking or cycling, or something slightly less energetic such as trainspotting. There are also many hobbies that you can enjoy at home, such as baking, painting, or writing. Some hobbies require a certain level of skill, while anyone can appreciate others.
Having a hobby is an excellent way of passing the time and keeping yourself busy. It's also a great way to break out of your daily working routine and offers some enjoyable "me time" at the end of the hard day or busy week. Some hobbies are also practical and can give you a complete sense of creative freedom, as well as being a skill that can come in handy during your day.
Why Try Sewing?
One of the most popular hobbies for those who prefer to be indoors at home is sewing. It's a skill that many people will learn during their lifetimes, and as well as being a hobby and lots of fun, it also has many practical uses and can help you repair or modify clothing, curtains, or linen. 
It is a hobby that is extremely cheap to do, and the leading equipment will be sewing needles, a thimble, and thread, all of which are very cheap to buy. You can find these in most shops, as well as more specialized stores such as haberdasheries, where you can find everything from labels or a clothes tag to zips and buttons.
You are bound to have lots of unused fabric around the house, so you should already have an abundance of material to start practicing with and learning your new skill.
You can sew just about any type of material, so if you have clothes that have been ripped or a bed sheet that has torn, you can quickly and easily get these fixed and looking like new. You'll also be able to save a bit of money by not needing to go out and buy replacements.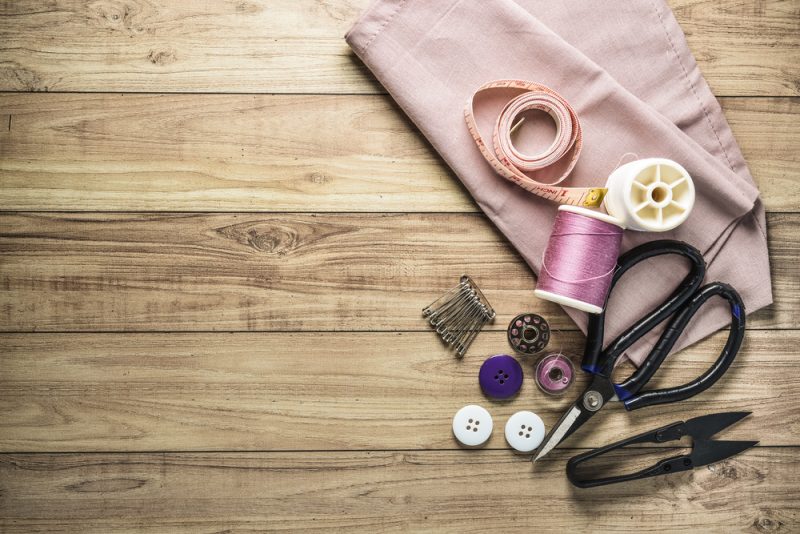 Different Types of Sewing
There are various types of sewing, with the two main types being plain or fancy sewing. Plain sewing is the most accessible type to learn and is mainly focused on clothing and things such as blankets and pillowcases. As you get more experienced with plain sewing, you can start learning about different types of stitches and patterns, and gradually build up your skill levels.
Fancy sewing, as the name suggests, is sewing that focuses more on the decorative element and includes things such as quilting, smocking, and embroidery. Probably the most popular is embroidery, and you'll find lots of starter kits that can teach you the techniques and slowly start moving onto more advanced sewing and patterns. 
Making Alterations to Clothes
Clothing is something that we all wear and need, but as time goes by, we will find that some clothing no longer fits or the style has gone out of fashion. Maybe the legs on that pair of jeans are a little worn at the knees, or perhaps you need to shorten them. All is achievable with a needle and thread. You can even start jazzing up some of your clothes by making modifications to them and adding your designs and patterns. If you enjoy it and get good at it, you could even start making your own designs and clothing. If you do that, don't forget to find labels for sewing, so you can start branding and labeling your creations.
Being able to sew is also suitable for other things around the house, such as fixing curtains or bed sheets. Sometimes you might buy a pair of curtains, but they are much longer than your windows. This isn't a problem. Simply pull out the needle, thread, and a pair of scissors, and in no time, you can have the curtains shortened, and looking as though they were custom made for your windows.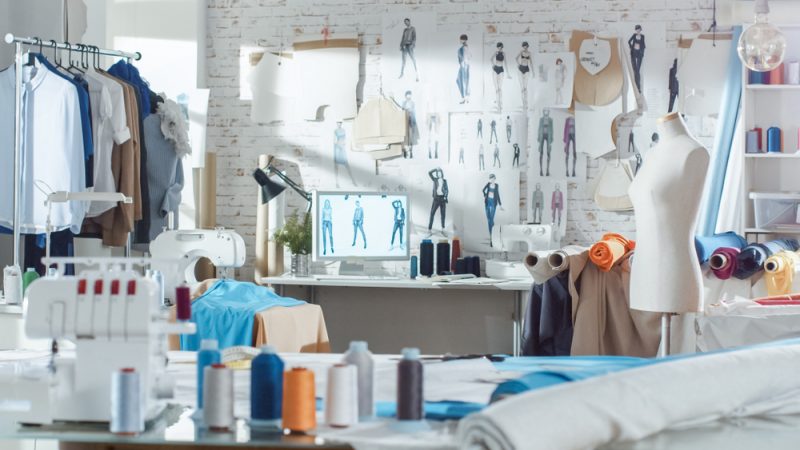 Sewing Can Help You Save Money
There is no doubt that one of the great appeals about learning to sew is that you will soon start saving money by being in a position to make various alterations to clothing and other materials yourself, rather than take them to a tailor, or even worse – having to splash out and buy new ones.
Being able to make your own clothes is a beautiful ability and allows you to have complete freedom in the materials, colors, patterns, and style of clothing. You can start by modifying an existing piece of clothing that may have been lying in the back of your wardrobe for the past decade, or you could even pop out to a local charity shop and pick up some items for next to nothing.
It's Good for Your Wellbeing
Sewing is a hobby that is very good for your mental wellbeing. It is something that offers a great sense of achievement and is also useful for maintaining concentration and dedication. Some people will sew when they are feeling depressed or sad. Others when they are looking to find an escape to the stress of daily life. 
One appeal of sewing is that it is a hobby that is not dangerous where you run the risk of injury. You are not outside running around a track, or climbing up the side of a mountain. You are safe and sound in your own home and are enjoying something that brings you happiness and satisfaction.
There are lots of different reasons why people pick up the needle and thread, but they all have one thing in common – the self-satisfaction and joy that comes when you've finished the shirt you were mending or the curtains you were shortening. Being able to do something like this, which is no easy feat, all by yourself, is an achievement you should be proud of.
There are also social clubs that you could join and get to meet new friends who all enjoy sewing. It's an excellent opportunity to talk to people and learn new techniques or pick up new ideas from other people who enjoy the same hobby as you. You can easily find social gatherings for your hobby, either locally in your neighborhood or online. There are lots of online communities in which you can join where you can ask and answer questions, share ideas and chat with others who have the same interest and passion as you do for a simple needle and piece of thread.