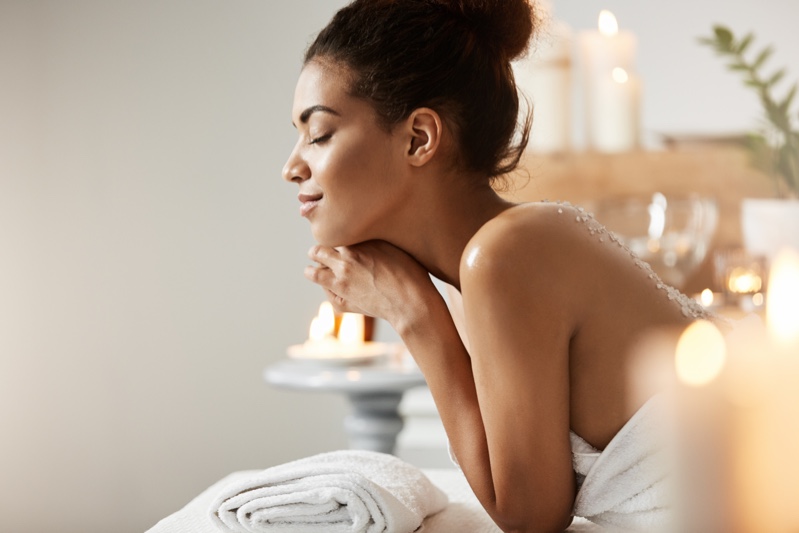 Are you looking for the perfect beauty treatment? From hair removal to waxing and everything in between, a beauty spa offers something for practically every type of skin and hair concern. From high-end spas with expert staff to home-based operations with minimal appointments, the range of beauty treatments that you can receive is almost endless.
If you're looking to pamper yourself, a luxury spa is a place to go. On the other hand, if you're just looking for a quick fix to eliminate the day's stresses and strains, a high-street beauty salon might be more your speed. No matter your preferences, find a beauty spa in your area, which we can help you discover with this guide.
What is a Beauty Spa?
A beauty spa is a place where you can receive beauty treatments that range from hair removal and waxing to facials, pedicures, and massages. Beauty spas are often categorized into "high-end" or "low-end," depending on their service level. High-end spas offer more luxurious settings and higher-quality services, but low-end spas might have a quicker turnaround.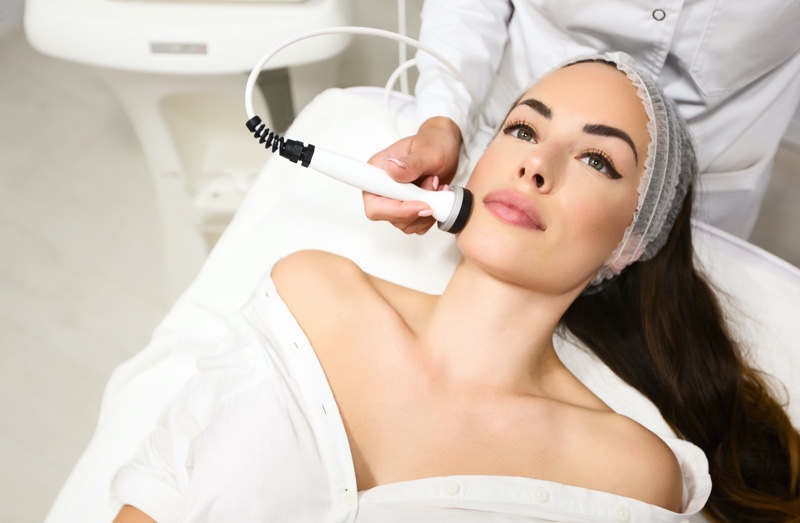 Differences Between a Beauty Salon & a Spa
The difference between a beauty salon and a spa is the level of service you'll receive. A beauty salon will typically offer more basic services, such as hair styling and nail care, than a luxury spa that offers more in-depth treatments, such as body wraps and facials.
It's worth noting that there are no industry regulations in place for what constitutes a beauty salon or a luxury spa. If a company bills itself as one or the other, it's up to them to determine what services they offer—so make sure to read the fine print before booking an appointment.
Luxury Spas
If you've got a little more cash to spare and want to treat yourself to the best, it's time to consider booking a luxury spa in your area. These spas offer a range of treatments, from facials to waxing and more. They usually have expert staff with specific training and certification in their field.
If you're looking for an all-inclusive pampering experience, these are the places that will leave you feeling rejuvenated and sleek on the outside while being relaxed on the inside.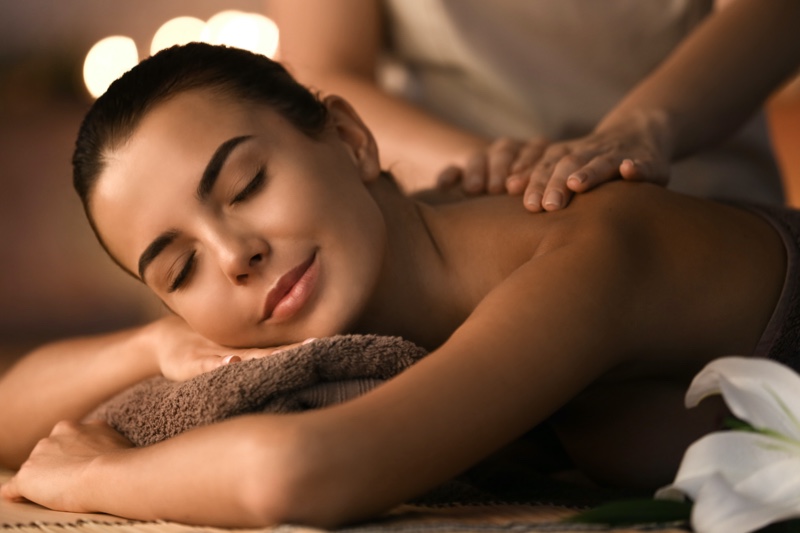 High-Street Spas
If you're looking for a quick fix, high-street spas are the perfect place to go. High-street beauty salons might not offer all of the luxurious treatments you can get at a luxury spa, but they provide a range of beauty treatments at pretty low prices. You can expect to make an appointment and leave with the service in under 30 minutes.
One of the most popular services is hair removal or waxing, which can be done quickly and without fuss. The salon will provide you with a robe, some slippers, and any other supplies that you need while they tend to your skin.
Another popular treatment is massage therapy, which costs less than $70 for an hour-long session. If you have time and money to spare, this might be the best option for your needs.
Home-Based Spas
It's unnecessary to go to a spa to get the beauty treatments you want. You can stay in your own home and get your hair done by a professional stylist or relax with one of the many offered massage treatments. Depending on what you need, home-based spas may be the perfect fit for your needs.
What do you want from your beauty treatment? A low-cost option that doesn't require any commuting? If so, going to a home-based spa is perfect for you. Many local businesses offer beauty treatments at reasonable prices, and these services are available in all areas.
One of the most popular services is hair removal and waxing. These treatments can remove unwanted hair from skin, eyebrows, lips, legs, arms, etc. Some businesses even offer teeth whitening in their home-based spa packages. Many people find it easier to schedule an appointment with a home-based business because they have flexible hours and convenient locations.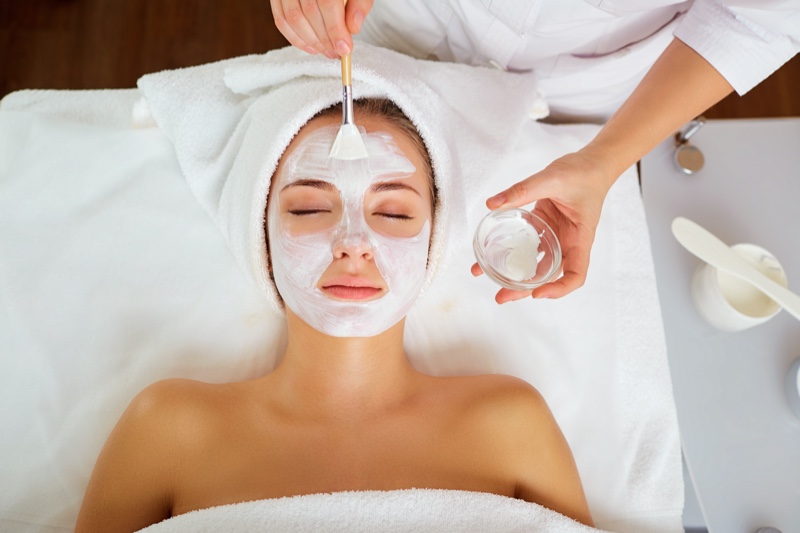 Finding Your Perfect Beauty Spa
There are various factors that you should consider when looking for the perfect beauty spa. From location and reviews to price, it may be worth your time to look into some of these details before making an appointment or going out on a limb.
Committing to a Beauty Spa
Making time for regular beauty treatments is a great way to indulge in self-care. But, who has the time or money? Luckily, there are many ways to commit to your self-care routine without breaking the bank. One way to start your commitment is by committing to a monthly treatment plan with a salon that offers affordable rates.
This can be as simple as booking a one-hour facial every month and paying upfront at the discounted rate. Another option is scheduling all of your appointments for the week and then paying for them all at once. These are just two examples of how you can save on treatments by committing to them in advance. And, when it comes down to it, what's better than some well-deserved pampering?
Where to Find the Best Beauty Spas in Your Area
If you're looking for a spa near you, the first step is to search on Google. A quick search will bring up a list of spas in your area that fit your needs. You can refine these results by searching for "spa near me" or "beauty spa near me."
You could also find top beauty spas in your area with a simple Yelp search. It's best to use the filters on this site to narrow down your search. You can filter by reviews, distance, and even type of business, such as beauty salon, hair removal service, or waxing salon.
Another option is to try social media sites like Facebook and Instagram. Beauty salons usually advertise their latest deals on these sites, so scroll through them when you're looking for a new service.
Finally, if all else fails, ask friends and family! They are likely to know which businesses offer services that you want and will be able to recommend them with ease.
Bottom Line
If you're looking to indulge in a luxurious beauty treatment, look no further than the best spas near you. These high-end establishments are the gold standard for hair removal, waxing, etc. If you're just looking for a quick fix to eliminate the day's stresses and strains, a high-street beauty salon might be more your speed.
The bottom line is that everyone deserves to enjoy a little pampering now and then. No matter your budget or preferences, there are plenty of spas in your area that can help you out. We can help you find the best one for your needs with this guide.