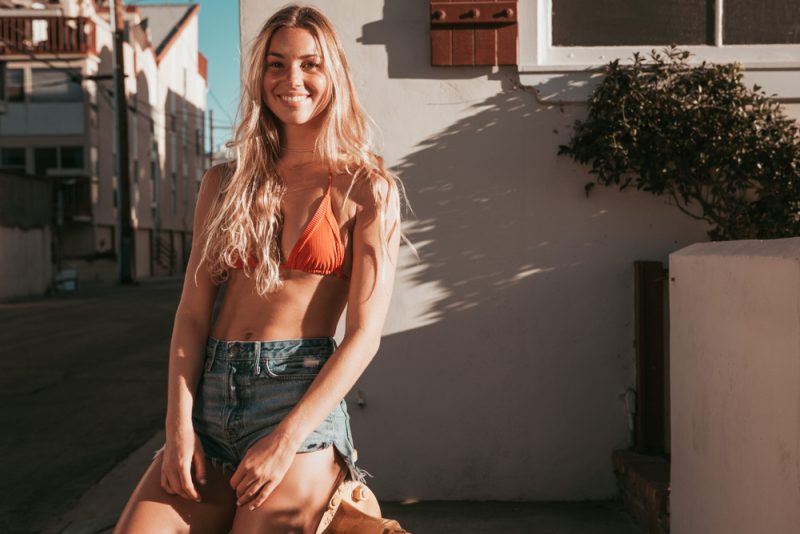 With the summers right around the corner, the beach is beckoning all of us. The right kind of beachwear is your partner in crime on those special days when you want to rock the chic look and still feel comfortable in your own skin. So, get your Sugar Waxing Kit out, because we are about to tell you some fantastic little secrets on how you can wear your beachwear without feeling stressed. 
High-waisted shorts with a bikini top, a visor, and a straw bag
Yeah, straw hats are cool, but they are also widespread. Almost everyone on Instagram dons a straw hat on their beach day pictures, and you have every reason to break away from the trend. A visor can make you look very athletic, sporty, and downright cool. Carry a straw bag with it to tie your entire outfit together, and voila! You have got a beach look to die for. 
A monokini with a denim skirt
Not a big fan of wearing your swimsuit to lunch at the beach's eatery? Keep a denim skirt in your travel bag. Your swimsuit will easily double as a top, making for an increasingly breezy and casual look.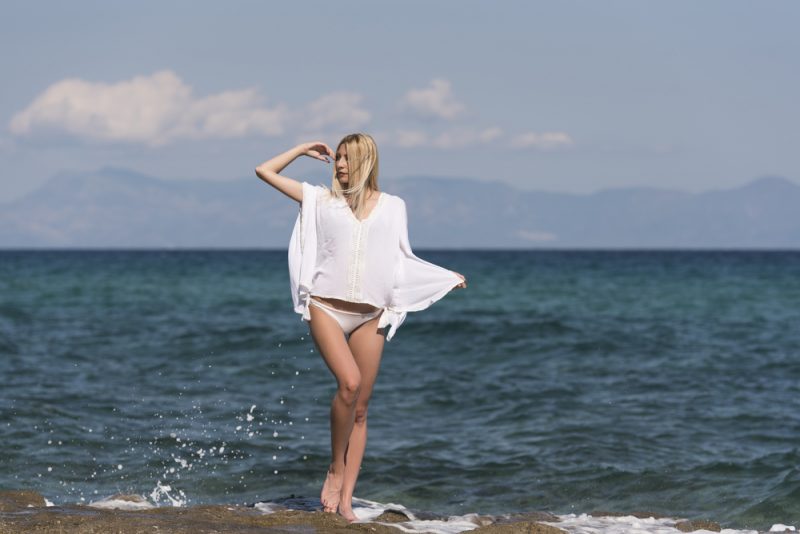 A button-down shirt with a bikini bottom and a scarf
It is tough to mess up an excellent button-down shirt. They are perfect for both comfort and style, and you can keep up the oomph by pairing them with your bikini bottoms. The scarf adds a nice touch of the vintage. You can wear it around your neck, or even tie it around your hair for a 40s style do. 
A kimono with your bikini top and trousers
If you're going to stay on the beach for long hours, you might want to cover up after a while. Wearing a kimono over your bikini top lets you do that without any trouble at all. Trousers with sandals are causal and comfortable too.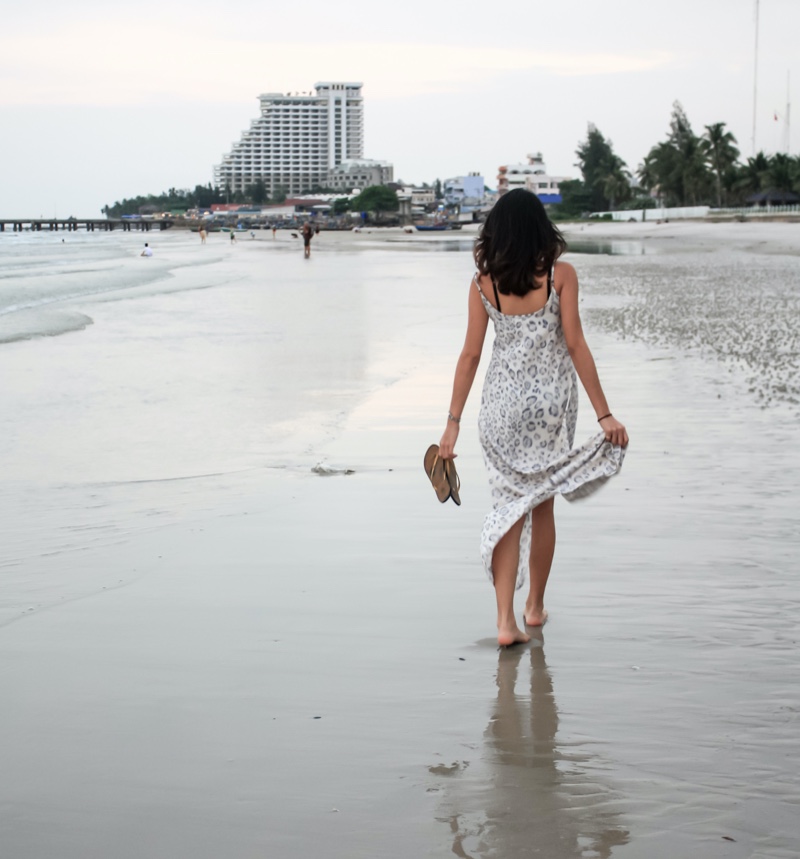 Flowy maxi dress with an embellished handbag
Relaxed, sophisticated, and breezy – a flowy maxi dress can combine all these elements in a perfect outfit. It is an excellent choice for wearing on the beach where the temperatures can get quite hot. To carry your sunscreen and shades, accessorize with an applique bag with a unique design.
A crop top with a sarong
If you look at things that were made specifically for the beach, the sarong is probably the best among them. You can style it in several different ways, but we suggest pairing it with a summery crop top. It is chic, it is fashionable, and it doubles as a morning and evening outfit. 
A scarf turned into a bikini top and trousers
For those who do not have any plans to go into the water, but want to get some cute pictures for Instagram, nevertheless, a scarf can double as a bikini top just fine. The outfit can be paired with loose trousers and shades – very cool, sophisticated, and smart.