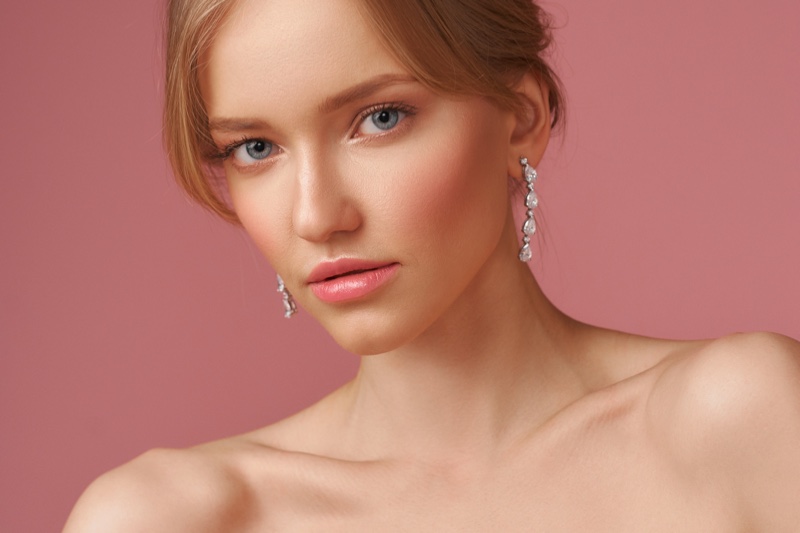 We all have that one piece of jewelry that we really treasure, marking a significant moment of our lives forever. Whether it's an engagement ring from your spouse, a dazzling set of earrings from your first love, or a necklace from your late grandmother, jewelry has the power to evoke emotion and the unforgettable memories associated with it.
Keep your precious jewelry looking its best with these tips on how to clean and store them.
What to avoid when wearing your jewelry
Domestic chores, sport, and everyday life all take their toll on the well-being of your jewelry. Avoid harsh chemicals by wearing gloves when you're cleaning or washing up and remove any jewelry before going swimming or taking a shower. Lotions and perfumes can do some damage too, so apply any moisturizers or scents and let them dry before putting your jewelry back on.
Treasured trinkets like diamond earrings should be protected against everyday wear and tear, and just by making sure to take them off at certain times, they will last a whole lifetime.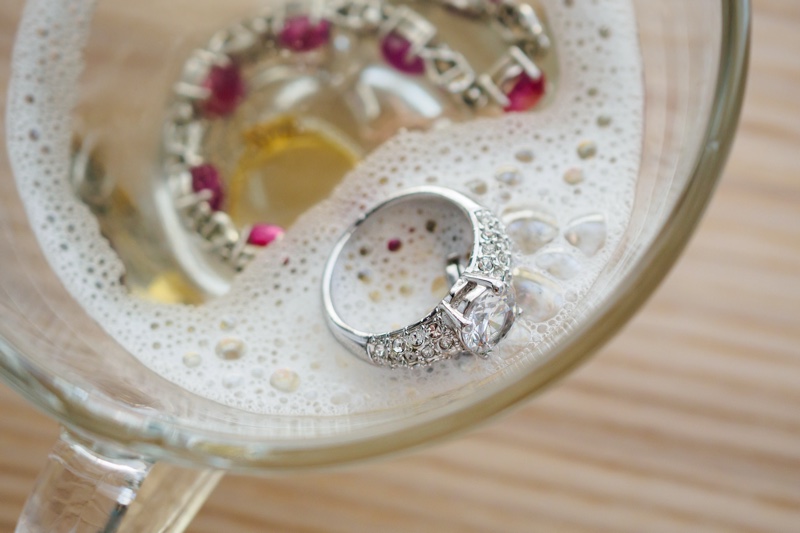 Cleaning
The cleaning regime for your jewelry depends on the metals and stones involved, but all jewelry needs to be wiped before being cleaned.
When cleaning silver, the safest way to protect it is with good silver polish, which removes tarnish and leaves a protective coating to prevent new tarnish from forming. Disposable silver cleaning wipes are easy to use and create less mess. If you have some pieces made from gold, submerge them in some warm water and a drop of dish soap. Swirl the pieces around, leave them for five minutes and place them on a soft, dry cloth. Then go over them again with a toothbrush, gently removing any trapped grime.
Finally, make your gemstones shimmer and shine with the same procedure as with gold, except use seltzer water with dish soap. Remove dirt with a toothbrush and buff them up properly to make them really sparkle.
Whatever you're cleaning, make sure to wear protective gloves in order to protect your skin against harsh chemicals. Remember always to be gentle and patient with the cleaning process, and if there is some tarnish or dirt that will not budge, then you can always take your pieces to a professional jewelry cleaner.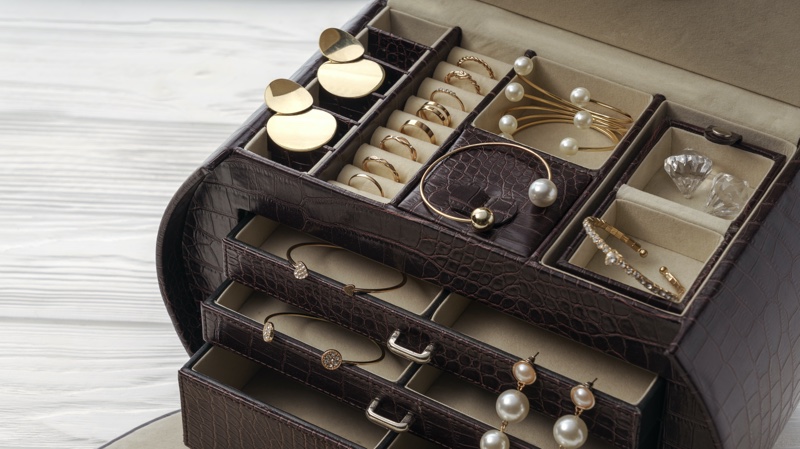 Storing
Give your jewelry a lovely home if you want them to retain their integrity. If you have multiple pieces, store them separately to avoid them scratching or tangling, and place individual pieces in separate, padded jewelry boxes and store them in a cool, dry place. Make your containers airtight if possible.
Avoid hot temperatures and keep your jewelry out of direct sunlight, as humidity and sunlight can cause discoloration and tarnishing.