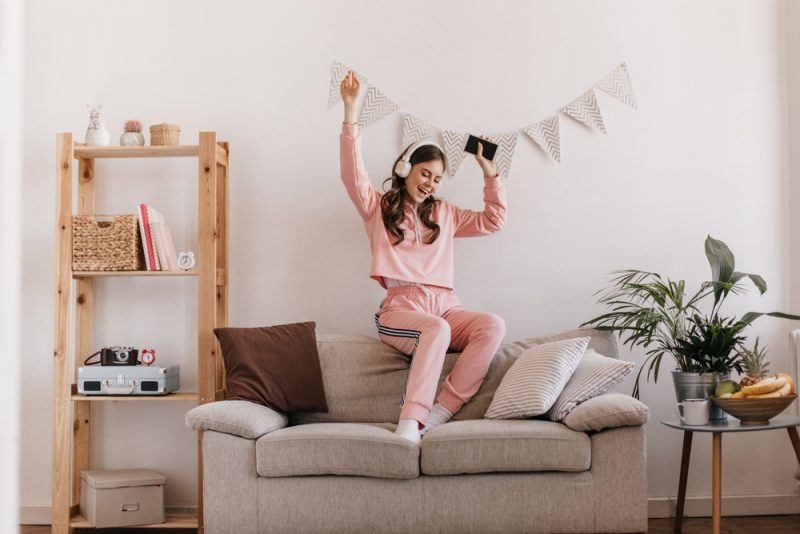 No, it's not just you: the tracksuit has come back into fashion in a massive way. The numbers bear this out: according to retail-sales data cited by The New Yorker, tracksuit purchases soared by 70% in April as the coronavirus crunch took hold, even while overall clothing sales plummeted by 79%.
It all begs the question: why? Okay, so "begs" might not entirely be the right word there: in a pandemic-struck world, the tracksuit makes a lot more sense than it might have once done.
Do You Remember the Pre-Pandemic Tracksuit?
Think back to those distant days of, say, January, before the pandemic upended our lives. Since then, what would hear or see the word "tracksuit" has instantly brought to your mind? 
You might have pictured Amy Poehler wearing a tracksuit in the 2004 film Mean Girls, or that time Paris Hilton revealed that she owned a hundred tracksuits. Either way, you probably wouldn't quite have deemed tracksuits the cutting edge of style. Well, what a difference a few months can make.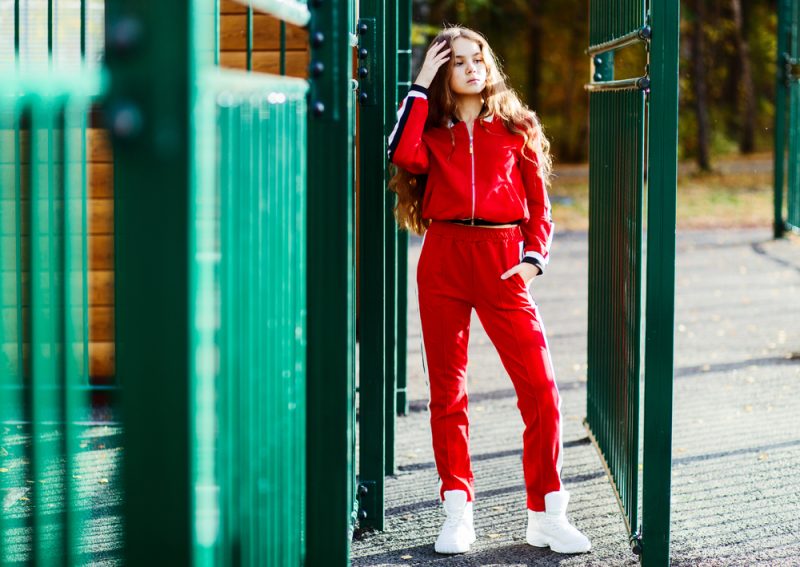 Why Tracksuits Make Practical Sense in the COVID Age
It could be argued that snobbery towards tracksuits has always been misplaced. After all, it's not difficult these days to source tracksuits in a range of appealing designs – look at the selection of quality women's tracksuits stocked by the online athleisure clothing retailer Gym King.  
Furthermore, even functionally, a tracksuit shouldn't just be seen as a "make-do" outfit to reserve for the gym. Slip into a tracksuit in the morning, and you could feel little need to swap it for anything else throughout the whole day – whether you will be working, shopping, exercising, or just chilling. 
They even have their surprisingly good uses during Zoom calls. As the camera would only catch you from the chest or waist upwards, you can easily shed just the top half of your tracksuit in favor of a slick suit jacket or whatever other attire your typical work environment demands. 
Could Tracksuits Be Here to Stay?
Many of us are in the habit of wearing tracksuits while working from home – but could this clothing become everyday work attire even as we head back into the usual office? In other words, could wearing a tracksuit while working become a permanent change left by the pandemic?
Kim Toffoletti, an associate professor of sociology at Australia's Deakin University, has suggested so. "Their popularity at the moment might precipitate a move away from more formal attire, an emphasis on looking 'professional' at work, and more flexibility between boundaries of living and working," she recently opined to The Guardian.
"I think unrepentant sloppiness is the new fashion-forward," record producer and songwriter Robert Kraft similarly told The New Yorker writer Patricia Marx. 
Therefore, whether – like Paris Hilton – you have already stocked up on tracksuits or you are thinking of buying one for the first time, your tracksuit's usefulness could potentially far outlast the pandemic itself. In this sense, it wouldn't be just a purchase, but instead a long-term investment.