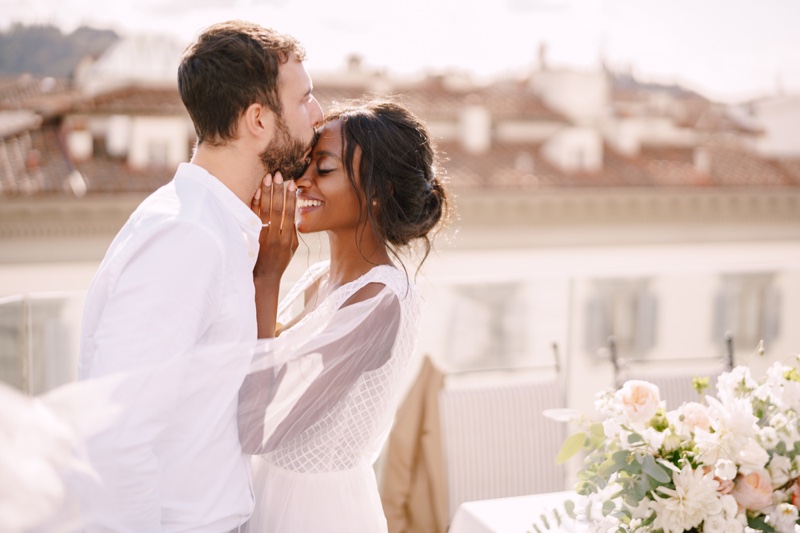 There is something special and romantic about exchanging your vows in a foreign place surrounded by your loved ones. However, you must do the necessary work to ensure that your destination wedding will be a memorable event. Planning a wedding is stressful enough, but saying "I do" a thousand miles away from your home can be extra tricky. Here are some valuable tips to help you pull off an unforgettable wedding.
Choose your location
When choosing the perfect location for your wedding, you need to make sure that it has all the resources you need. The travel should also be feasible for everyone on your guest list. A series of trains, planes, and land travel may be difficult for some. You may have wanted to spend your big day at a secluded beach, but if the location is too far away from civilization, your wedding may prove to be an inconvenience instead of a blessing for you and your guests. Remember also to check for any political, social, or health concerns in the area to prevent any serious issues.
Pick the right time
Another critical aspect that you need to carefully consider is your wedding date. Generally, your date should depend on your availability as a couple, but you need to consider the tourist season and the weather conditions with a destination wedding. Keep in mind that these two are interconnected. High tourist season is usually during the best weather conditions in most of the popular wedding destinations. Peak seasons translate to higher booking rates, more crowds, and fewer accommodation options. If you want to save money, you can choose the off-peak season; however, it means that your wedding might take place during the rainy season. It also means that most of the shops, sights, venues will be closed, and there is a chance that your wedding suppliers may be limited.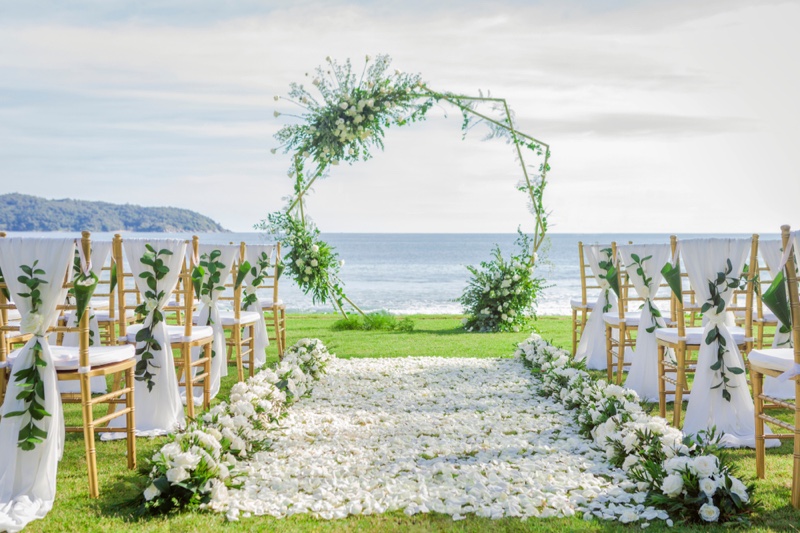 Visit the venue
Ideally, you should visit your venue once or twice before your wedding date. It is vital that you familiarize yourself with the location, not only so that you can scout the best possible suppliers, but also so that you can create a contingency plan to handle unfavorable scenarios that may happen during your wedding. Visiting the place in advance will help you determine everything you need to ensure that your wedding will run smoothly. During your first trip, secure your major suppliers, such as your venue and caterer. If you cannot go for a second trip, make sure that you arrive a few days early to finalize everything.
Get to know your suppliers
Before taking your first trip, make sure to set an appointment with all of your potential vendors. Your suppliers will be your main team during your event, so it is important you are comfortable with all of them. Remember that you won't be able to see them as often as you want to, so you need to make sure they are capable and trustworthy.
If you need to hire a vendor remotely, schedule a video call with them so that you can gauge their character and reliability. If you plan to bring suppliers from home, remember to weigh the pros and cons before signing a contract with them. Make sure that your budget can accommodate these extra expenses without compromising other aspects of your wedding. In most cases, it is more economical for you to go with a local supplier since it will save you from the additional travel and lodging costs. By opting for a local supplier, you are also helping the community in the surrounding area.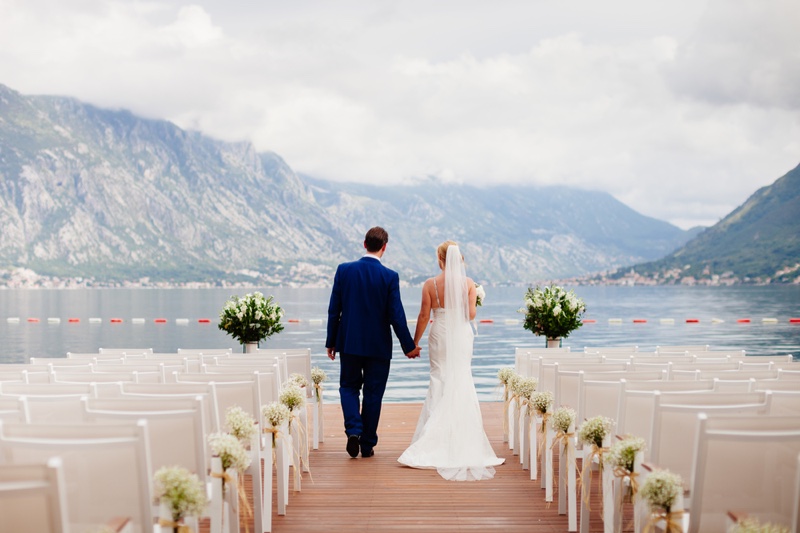 Be financially prepared
Destination weddings can be expensive. It is important that you factor in additional expenses such as airport transfers, guest activities, shipping fees, and other expenditures that may arise at any time. Set a realistic budget and determine how much wiggle room you can afford. Consider getting wedding insurance to protect you from unforeseen circumstances. Remember to notify your credit card providers that you will be out of the country to prevent your card from getting declined.
Research the marriage requirements
Getting married in a foreign land may not be easy, legally speaking. Countries have different requirements, so you must educate yourself early on to ensure that you can accomplish everything in time. Do your research properly and make sure to read reviews from other couples who also got married in your chosen destination. To make things simpler, consider having a civil ceremony in your local state to save you from the legal hassle. Furthermore, make sure to secure all of your travel documents and double-check the validity of your passports.
Ask for help
Planning a destination wedding can be difficult, so you need to choose your wedding planner carefully. Keep in mind that he or she will be your best friend throughout the entire process, so you need to choose someone who specializes in destination weddings. Your wedding planner should have your best interests at heart. Another alternative is to find a local planner to save you from trying to overcome a language barrier, or paying for additional lodging and travel costs. Some venues or resorts offer an on-site coordinator in their wedding packages. Another advantage of choosing a local planner is that they are more familiar with the local suppliers and can handle the logistics more efficiently.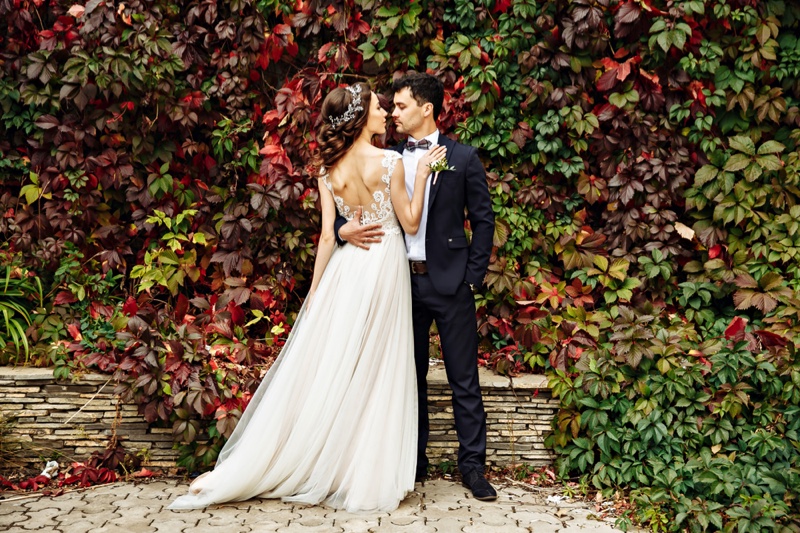 Dress accordingly
When choosing the wedding attire for you and your entourage, do not forget to consider your chosen date's climate and weather conditions. Avoid heavy fabrics, go for loose clothing, make a statement with your jewelry, and do away with the long terrain and large sequins for your wedding dress. Go for comfortable footwear and make sure to secure your wedding rings. To make your wedding more special, go for a reliable jeweler such as Love & Promise Jewelers that offers high-quality wedding rings at an affordable price.
Planning a destination wedding is no easy feat. With proper planning and the right mindset, you will be able to marry your soulmate and throw the wedding of your dreams.