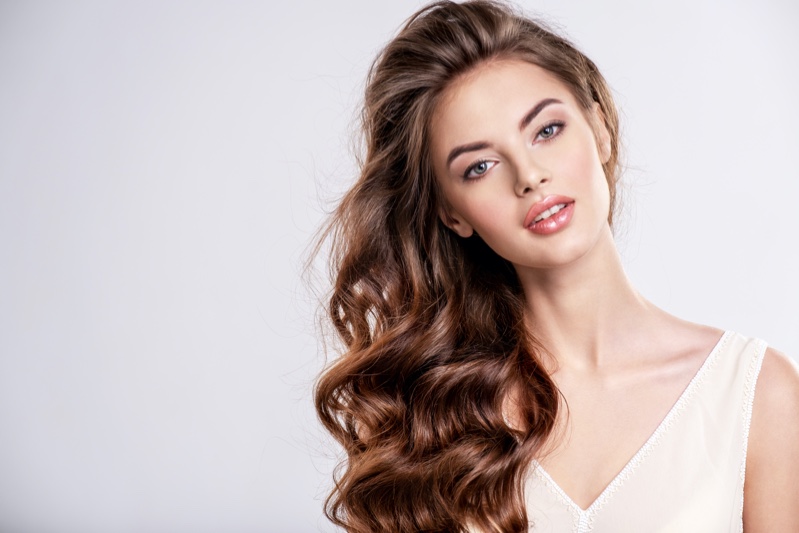 Curly and wavy hair is gorgeous, and sometimes you want to be creative when it comes to styling it. Admittedly, the waves can sometimes put you off and make you want to give up on your hair if you have run out of hairdos to complement an occasion or your new outfit. However, the truth is that you can pull off some unique and simple hairstyles even with your wavy locks. Try out these tips to begin looking exemplary with wavy hair.
Want to look like a rock star? Start by lathering up your hair with some high-quality shampoo. Good shampoo not only eliminates oiliness but also adds volume to your hair. Then, thoroughly apply texture balm, ensuring that you reach most of your hair strands. But do not apply too much balm, as this will make your hair look too greasy and weighed down. With your hair flipped downwards, spray on some hair spray. Once again, do not use too much gel or spray, as this will make your hair look flat. A tip on texture balm: it is always a good idea to warm it in your hand before applying it.
If you are looking for natural waves that are free-flowing without too much effort, consider this:
Work a leave-in conditioner and an anti-frizz throughout your wet hair, and then cover up with a dry towel. This will zap off any extra water and will protect your hair from frizz.
Leave your hair covered up like this for a couple of minutes to an hour.
Free your hair and let it dry naturally.
Enjoy the free-flowing waves.
Most curly hair tends to become frizzy at the hair root and yet nicely flipped out at the ends. This is not necessarily a bad thing. Clean or wet your hair and then work a generous amount of mousse into your hair. Then, using a blow dryer, slightly dry out your hair. Use a curling iron to create some strands to frame your face. If you are heading out, don a hat and then smoothen out your curls for the perfect finish.
Waves do not have to be dull and lacking in bounce. If you have recently relaxed your hair, consider giving it some bounce by infusing some leave-in conditioning mist. This will keep your hair from breaking at the ends. Ceramic rollers will also work magic; just place them in for about two minutes, and your relaxed curls will come to life. When using your ceramic rollers, wrap just two inches of your strands on the roller. Rolling your hair backwards will add volume to your hair. Remove the roller and then apply a modest amount of shine hair serum so that the thick curls run down into soft waves.
A tip to take into consideration:
Use both air-drying and blow-drying to ensure that your curls look even.
Apply a modest amount of straightening balm and then, using a blow dryer straighten, out thick bangs.
Work some anti-frizz throughout your hair, and then let your hair dry out naturally (air dry) as you work on something else, such as applying makeup.
To maintain the wavy balance, slightly run your fingers through the hair.