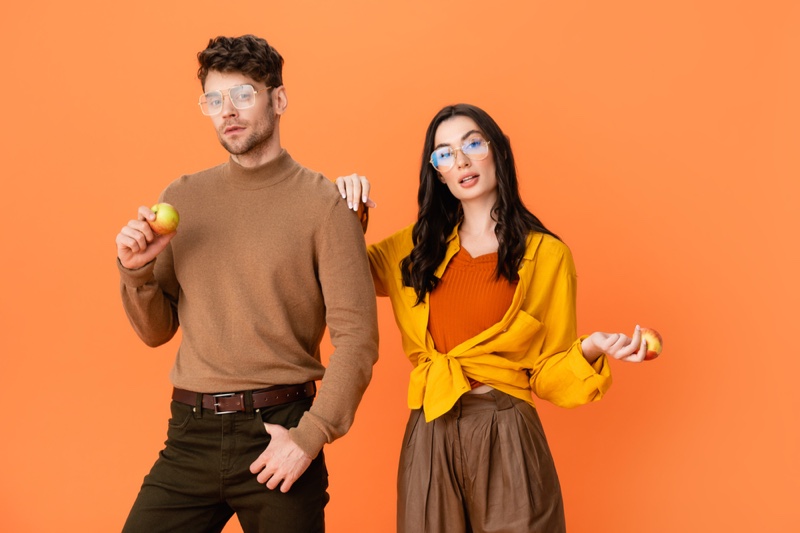 Men do not understand fashion, most men, to be precise. However, that doesn't mean men's fashion isn't the need of the hour. It must be as prevalent as women's fashion. After all, everyone wants newness in their attire and desires to look presentable and distinct in the crowd. So, if your man doesn't understand fashion, skips the shopping, and is wearing the same style t-shirt since the first time you met, be his knight in shining armor, will you? Please do it for him. Who will know what will suit your man better, more than you?
Why We Prefer Long Sleeves
Men are genetically tall and have a broad physique. Usually, they are. Thus wearing long sleeve t-shirts, shirts, basically apparel that has long sleeves suit them. It makes them look way more formal and sophisticated than, say, a short-sleeved shirt or t-shirt. Then you can fold the sleeve a few inches, and that works as a style statement. You like it that way, and we know it.
When his body is lean and tall, a long sleeve t-shirt will work the best. It's not too fitting or too loose, so he looks good without putting extra effort and remaining in his comfort zone. No, we are not saying being lean and tall is the only criteria to consider whether your boyfriend can wear a long sleeve t-shirt or not. Even if he is not, the long sleeve shirt always does its tricks and makes a person look too good to resist. If the color and cut suit his body shape, it will do wonders.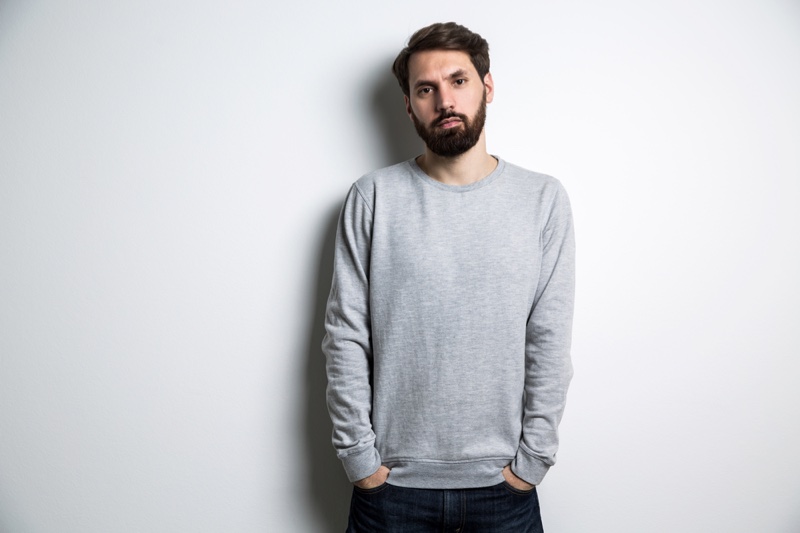 Long Sleeve T-Shirts And Age
Those of you who have had it enough listening to your man blabbering that's not what I should wear at this age, tell them loud and clear, you are so wrong. T-shirts and age have no legit connection. If it fits him, the cut and design suit him, and the color looks good on him, age could be any, and he can carry the t-shirts with aplomb. So, while choosing a t-shirt for your boyfriend, take care of all those factors. 
Cuts And Styles
At present, designers are trying to make different types of long sleeve t-shirts. It is no more a plain white t-shirt with a longer sleeve. Different cuts, designs, and styles depending on different bodies and varied tastes.  
Bringing change was needed as you of all know, attracting men towards specific apparel is challenging as they are satisfied with the most random stuff. And once they like a thing, they will wear the same thing of the same style for years. Experimenting with the clothing they wear is not their forte.
Yes, your man will like a plain white shirt, but if you could choose the distinct yet perfect cuts and styles for him, he will desire to experiment for sure. The body type always plays a part in selecting the cuts and styles.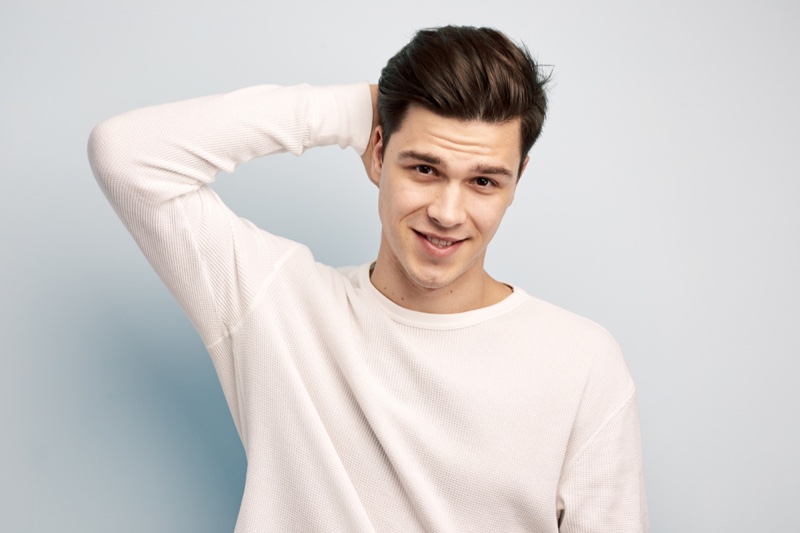 Design
Designs depend on his maturity level, basically his taste over things. The good news is all types of long sleeve shirts that boyfriends of each one of you might like is very much available. You just need to choose it together. Fun times ahead.
Colorful Long Sleeve T-Shirts
Not just that, designers are making some colorful ones too. From orange, yellow to purple, red, and even pink, you can try any and look good on it. Pastel colors might be the most preferred by boys, as they are not too bright but bring a flash of color to one's clothing style. So, you can start with those. The brighter ones can wait for the next time.
If it's a surprise for him, fine, but always ask for his liking and opinion. If he is not comfortable, do not force him to wear it even if you like it. Instead, get it for you and wear it to surprise your boo and let him choose the one he wanted after cajoling him to wear a funky long sleeve t-shirt.
ABOUT BROKEN PROMISES
Broken Promises is a contemporary brand rooted in the expression of human emotions and tells a story of shared experiences and memories. Merging forward-thinking trends with accessibility and a sense of nostalgia, Broken Promises is a brand for an emotionally charged generation and serves as a visual medium for self expression. Broken Promises is for the wearer who typically goes unseen and unheard, and has transformed from a wardrobe staple for today's youth into a lifestyle and communication tool for its wearers. Contact:
Broken Promises Co
http://www.brokenpromisesco.com