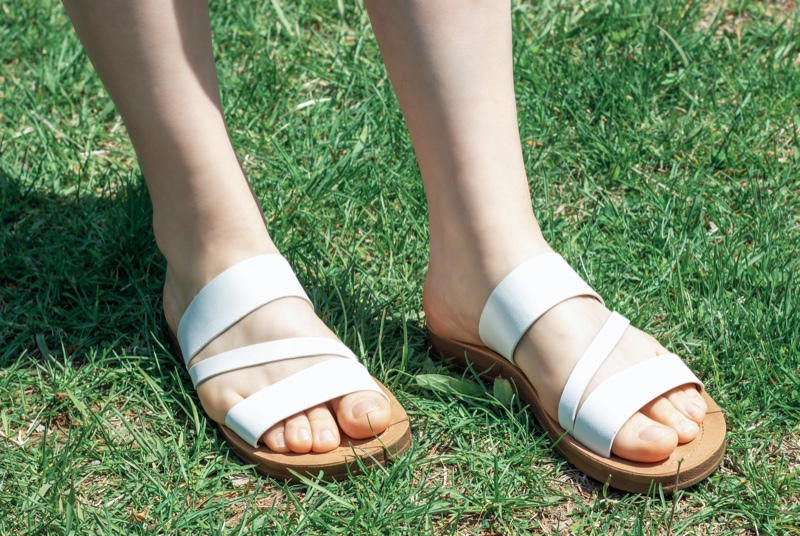 There are plenty of options when it comes to finding a fashionable pair of slides. Many people have difficulty finding the best pair of slides for their needs. You may feel uneasy like you didn't make the right decision after purchasing slides, so it's crucial to find styles that are a great fit. Slides are open-toed sandals with no back and one or more ornamental, transparent, or braided straps to dress them up.
These types of shoes are typically associated with summer clothing, although they may be dressed up or down and worn with various jeans, dresses, and blouses. Simple red slides may radically change the look of your summer outfit. The process of picking the best pair of slides may seem challenging, but don't worry. This shopping guide will help you choose the best pair of slides for yourself or someone else, whether looking for casual or more elegant options.

1. See if the Sandals Bring Discomfort
Because they do not cover the entire surface of your foot, several types of slides do not have a flawless fit and smooth design. If this is the case, you will most likely get blisters and irritation on your feet. When one strap on your foot is constantly stinging, it can be rather uncomfortable; thus, choose a shoe with a larger surface area and broader straps to avoid blisters and irritation produced by frequent rubbing on one region.
2. Purchase Shoes Relevant to the Event
Before purchasing your slides, identify where you will wear them and then select them according to the occasion. Assume you choose rubber slides. These types of shoes are not appropriate for most workplaces. Alternatively, wearing fancy slides to a beach party may not be the best option. When selecting shoes, keep the event and dress code in mind.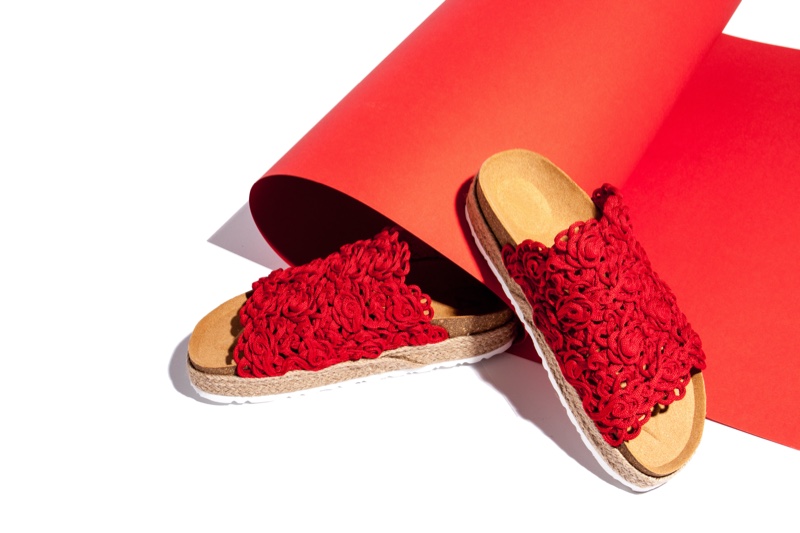 3. Search for Items Based on Your Closet
Always choose slides that are on-trend and fashionable, and most importantly, find a pair that goes well with your outfit. You might want slides that go with a range of clothing, such as jeans, maxi dresses, and denim shorts, but these aren't the only options. Consider buying slides that complement your garments and can be worn with the majority of them. If you choose a more embellished pair of slides, they look best when worn with a skirt or a dress. For example, slides embellished with rhinestones are not a good option for a professional office meeting.
4. Examine Your Comfort Level
When purchasing a pair of slides, be sure they are both chic and comfortable. Take a one- to two-minute walk around the store or your house in your chosen shoes. If they hurt your skin or irritate you in one area of your foot, don't buy them. If you don't consider comfort first when purchasing a pair of slides, they'll wind up at the back of your closet.
5. Keep the Material in Mind
Of course, you should avoid any material that you happen to be allergic to. Those who are allergic to latex, for example, should look for latex-free choices, while vegans should avoid wearing leather straps. However, it is also essential to consider your preferences, no matter how minor they appear to be, so you'll be ultimately happy with your purchase.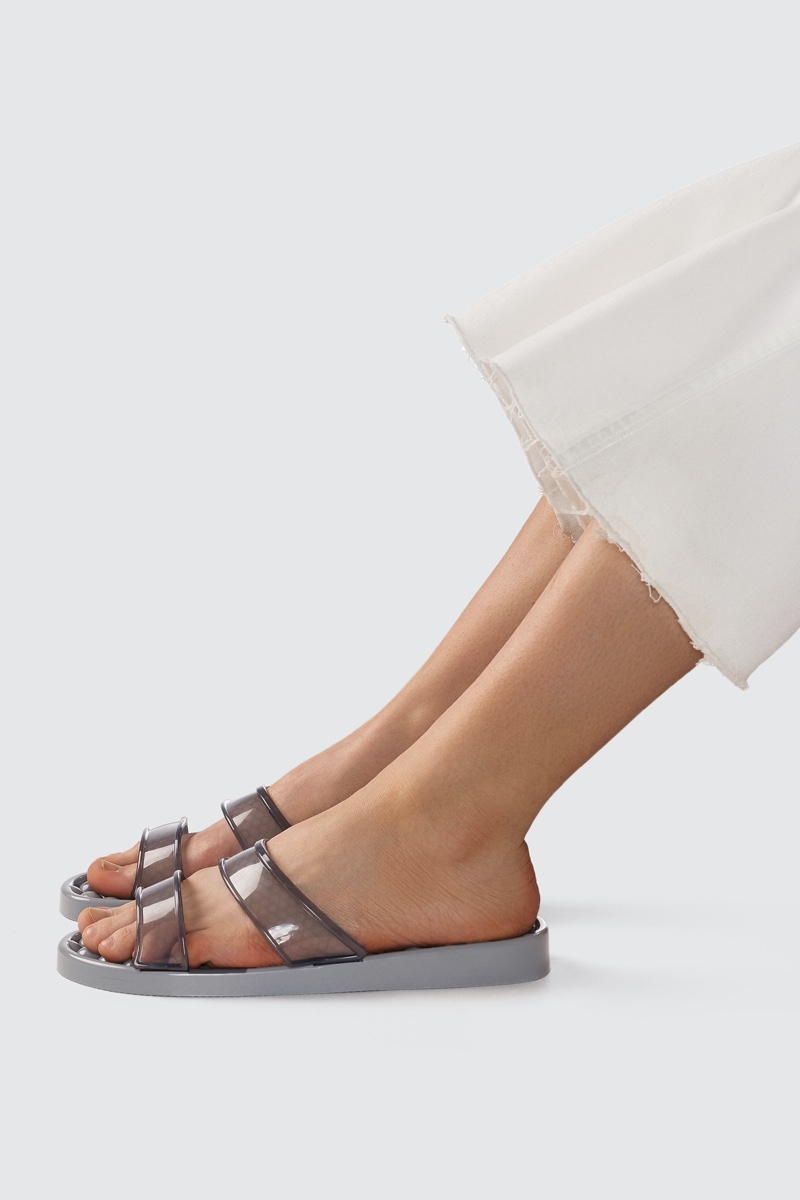 6. Think About Reliability
Look for a pair of sandals that provide an excellent blend of durability and ease. Make sure you pick the dependable types of slides that you can use for a long time. It's impossible to appreciate trendy recently purchased slides in college or at a social event if you can't wear them out in a few weeks.
7. Consider Whether You Can Wear Them on Multiple Occasions
If you are not buying slides for a specific event, you should consider how they will fare in different settings and occasions. Choose a pair that you will be able to wear around the house, in parks, and on the streets. A versatile shoe style is also great to pack since it takes up less luggage space when you go on a trip.
8. Price Analysis
Depending on your budget, shoes can range anywhere from less than twenty dollars to thousands of dollars. But if you're looking for affordable styles, slides are relatively inexpensive, frequently costing half the price of other varieties of footwear. Footwear companies such as Freedom Moses stand out because they offer a vast assortment of patterned and bright slides at an affordable price. With lower costs, you can get more than one pair for different occasions and settings. Think of getting sandals for the beach or pool, a garden party, or a casual outing with friends. Slides are definitely a must-have for summer, which is just around the corner.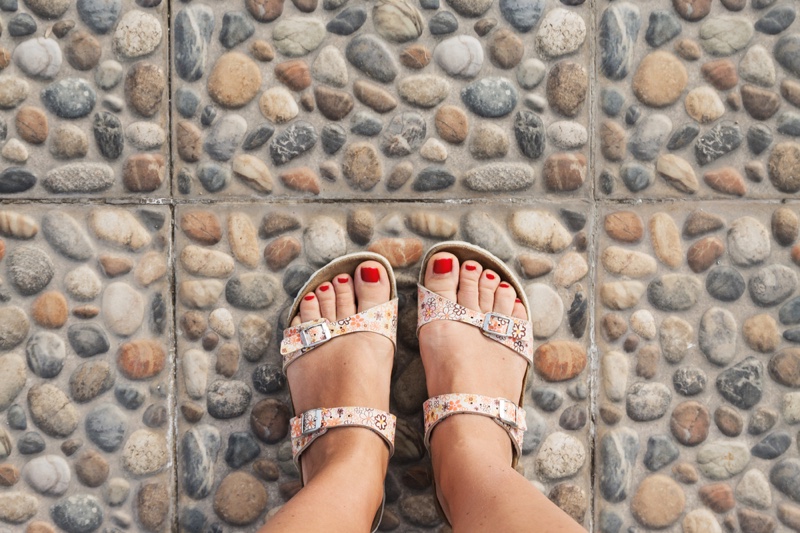 9. Pay Close Attention to Timing
The last thing you need to be concerned about during a vacation is whether your new beach shoes will be comfortable. You don't have time to break them in if you're going on a holiday in a few days. If it's the beginning of the season and your sandals from last year are still in good condition, you might want to wear them and break in the new ones at a later time.
10. The Importance of Pedicures
Because slides are open-toed and have no back, you must take special care of your feet if you select them as your summer footwear of choice. Examine your heels and nails to ensure they are not dry and rough. And if you want to feel even more glam, get a nice pedicure to show off some stylish nail polish.
Conclusion
Slides are one of the most popular and fashionable footwear alternatives on the market right now, and they are an excellent way to add the perfect amount of comfort and flair to any outfit. They come in a variety of styles, guaranteeing that everyone can find something they like. Since they are so easy to wear, you can get different pairs without taking up too much space in your closet.
You can put together a variety of attractive ensembles with the right pair of shoes. If you want to make a bold statement, an all-white outfit is excellent, especially on those warm weather days. There's also the option to sport denim shorts with a lace or crochet blouse. No matter your choice, slides can be the perfect finishing touch to your outfit.